These 12 Retailers Are Taking Over Vacant Stores
Author: Jeremy Bowman | July 30, 2018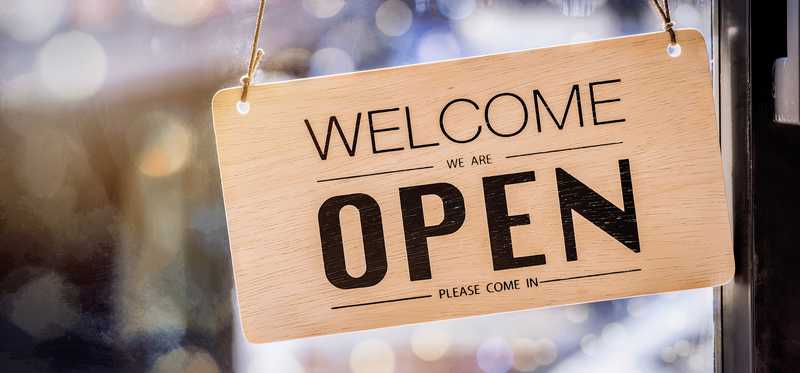 Not quite a retail apocalypse
It's no secret that retail stores are closing. Last year saw, a record number of storefronts shutter with an estimated 8,600 closures, including many from high-profile companies like Macy's, Sears, and Payless Shoe Source. Though the economy remains strong, retail bankruptcies have continued this year with Toys 'R' Us joining the ash heap after it said it would close all stores.
While the growth of e-commerce and competitors like Amazon is still putting pressure on brick-and-mortar stores, as the saying goes, when one door closes another opens. Here are 12 retailers that are setting up shop in those vacant stores.
ALSO READ: The Retail Apocalypse May Not Be What You Think It Is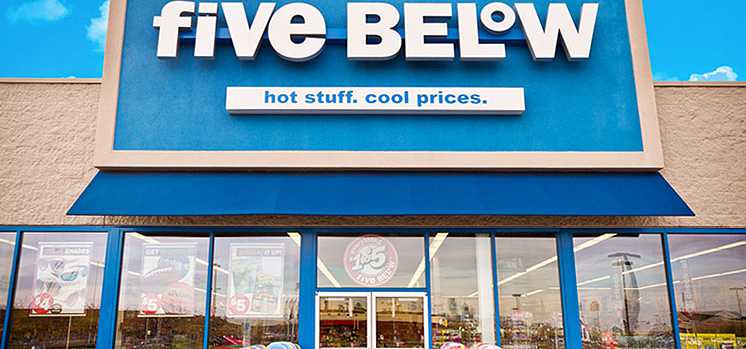 1. Five Below
Almost no U.S. retailer is growing faster than Five Below (NYSE: FIVE), the discount retailer focused on item like toys, games, gadgets, and candy with everything priced at $5 or less. That model has proven difficult to compete with in the online channel, and is attractive to teens and their parents that are poking around the mall looking for cheap thrills. The company plans to open about 125 stores this year, growing its base by 20% and sees room in the market for about 2,500 stores eventually.
Not surprisingly, Five Below is taking over some old retail space. This year, it's announced plans to move into Downtown Philadelphia and also New York's Fifth Avenue, one of the most expensive retail corridors in the world. With the company planning to open nearly 2,000 more stores, Five Below should be a reliable partner for landlords looking to fill vacant space.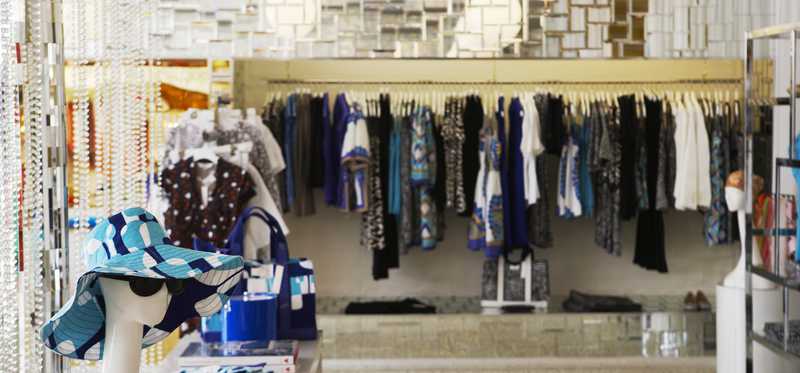 2. Primark
Though American apparel retailers may be retrenching, foreign fast-fashion retailers continue to see fertile ground in the U.S. The latest is Primark, a discount-priced, British, fast-fashion retailer that has now opened 10 stores in the U.S, several of which have replaced shuttered Sears stores. 
Primark management has said it's encouraged by the roll-out so far, but needs to learn more about the market before rapidly expanding. The company currently has 352 stores in 12 countries.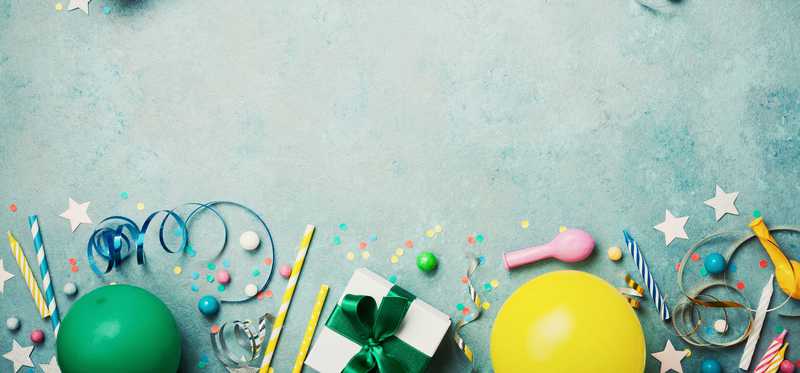 3. Party City
Toys "R" Us's bankruptcy left a big hole in the U.S. toy market and retail storefronts. One company that's set to take over some Toys "R" Us stores is Party City (NYSE: PRTY), the nation's biggest party-supply retail chain. Following Toys "R" Us's decline, Party City said it would temporarily take over 50 Toys "R" Us stores as pop-ups for its "Toy City" pilot program. Pop-ups have become more popular for start-ups as a way to test the market, but the format can also work for established businesses like Party City that want to test a new concept, especially in today's market when commercial landlords are eager for tenants.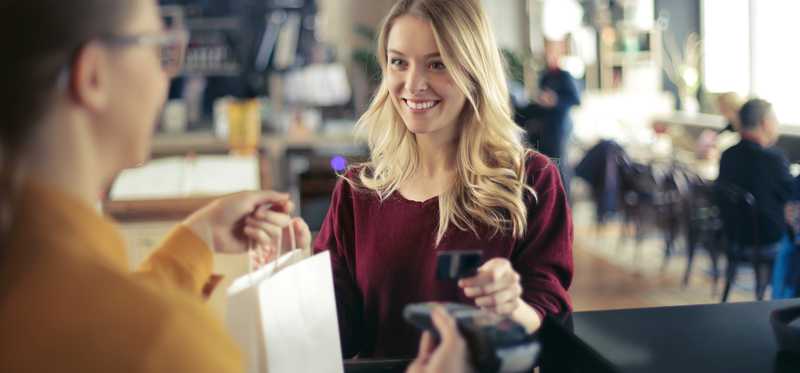 4. TJX Companies
Another retailer that continues to open new stores at a blistering pace is TJX Companies (NYSE: TJX), the parent of chains like T.J. Maxx, Marshall's, and Home Goods. The company expects to add another 700 T.J. Maxx and Marshall's in the U.S., growing the domestic count to 3,000, and plans to double its number of U.S. Home Goods stores to 1,400, as home goods have seen strong sales growth in recent years. No doubt some of those new locations will fill in stores left vacant from departing retailers, especially since TJX favors strip malls. The company plans to open 238 stores globally in this year alone.
ALSO READ: 4 Simple Reasons to Buy TJX Companies Stock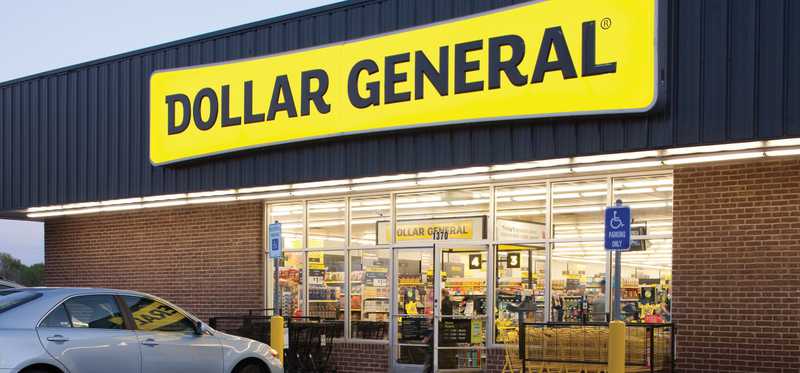 5. Dollar General
No retailer is adding more stores or has more in the U.S. than Dollar General (NYSE: DG), the discount retailer that operates as a hybrid between a convenience and a discount store. This year, the company plans to open 900 new stores, bringing its grand total to more than 15,000. Dollar General focuses on rural communities across the U.S., many of which were decimated by the financial crisis as well as a general migratory trend to urban and suburban areas. Consequently, there are plenty of vacant stores for the company to expand into, and it should keep up its current growth rate as long as comparable sales are moving higher.

6. Aldi
Another European interloper that's growing quickly is Aldi, the discount grocery chain. The German company announced plans to open 900 stores in the U.S. over the next 10 years and has even formed a pilot to fill up empty space in Kohl's stores, saying they would test 10 Aldi locations inside Kohl's stores. If successful, the program should expand as Kohl's is looking for partners to fill space in about 300 stores. As a supermarket operator whose stores typically take up 16,400 square feet, Aldi could be an appealing tenant for several different types of real estate.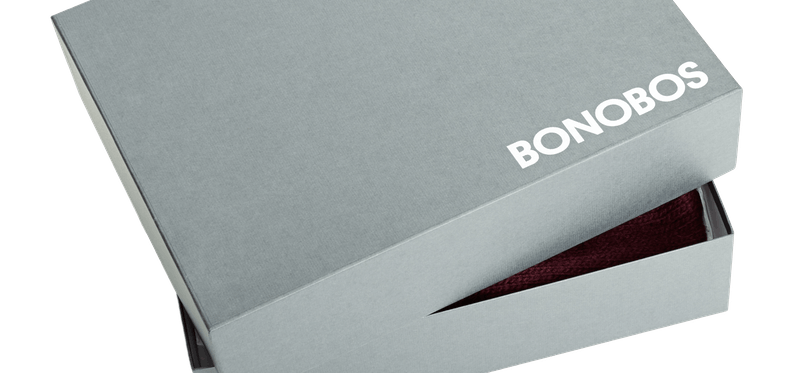 7. Bonobos
Despite the ascendance of e-commerce, some online brands still see the need for a brick-and-mortar presence. Bonobos, the menswear brand that was acquired by Walmart last year, has done just that. Though the company was born online, it now operates 48 guideshops in upscale neighborhoods across the country, where customers can go get fitted and try on clothes. However, Bonobos doesn't actually sell those items in the store, instead shipping them next-day to the customer's residence. The online-to-offline model has proven popular with other brands like Warby Parker, and that hybrid model can help landlords fill vacated boutique space, as well as convincing other native online brands to do the same.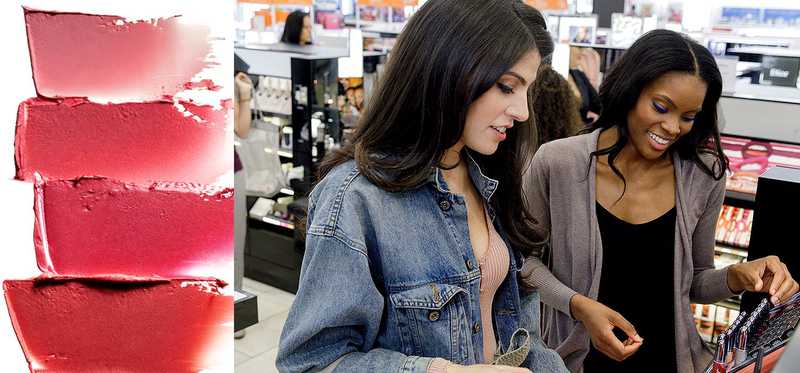 8. Ulta Beauty
While apparel chains have struggled, the beauty business has seen growth with the help of platforms like Instagram and salon-operators like Ulta Beauty (NYSE: ULTA) benefit from providing a service that can't be done over the internet. Ulta has grown quickly in recent years, and it's taken over space abandoned by the likes of Sears and grocery store Pathmark. In 2016, the company said it planned to double its store count from 900 in just a few years, and added 34 stores in the most recent quarter, bringing the total to 1,107. With comparable sales up 8% in that period, Ulta's growth should continue.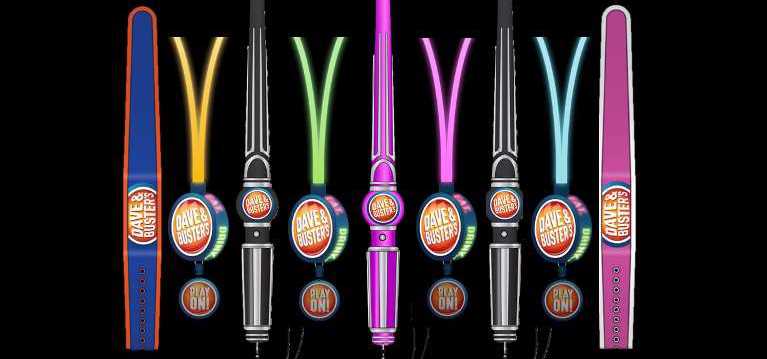 9. Dave & Buster's
Eatertainment chain Dave & Buster's (NYSE: PLAY) has also been a popular choice for mall owners looking to fill vacant space. The company, which offers entertainment like video games, bowling, and billiards in addition to food and drink can be a traffic driver for malls as their unique offering draws in a wide range of customers.
Though Dave & Buster's has struggled recently with comparable sales falling, new stores continue to perform well, and the company has plans to double its current store count in North America from about 100 to 200. Like many retailers, Dave & Buster's has filled space formerly occupied by Sears, and with footprints ranging from 20,000-60,000 square feet, it's a candidate to move into more real estate vacated by department stores.
ALSO READ: Retail Apocalypse 1, Dave & Buster's 0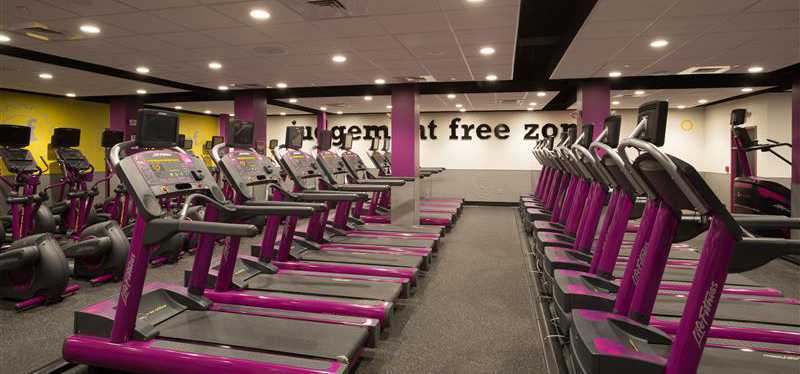 10. Planet Fitness
Though Planet Fitness (NYSE: PLNT) isn't technically a retailer, the fast-growing budget-priced gym deserves a spot on this list as it's a popular option for filling mall real estate. Like Dave & Buster's, Planet Fitness serves to attract potential customers to the mall as people go to the gym at all hours of the day to exercise, and may need to go shopping afterwards, or stop to refuel on food and drink post-workout. Planet Fitness now has more than 1,500 locations in all 50 states, growing from 1,000 in less than three years. In its most recent quarter, it added 47 locations.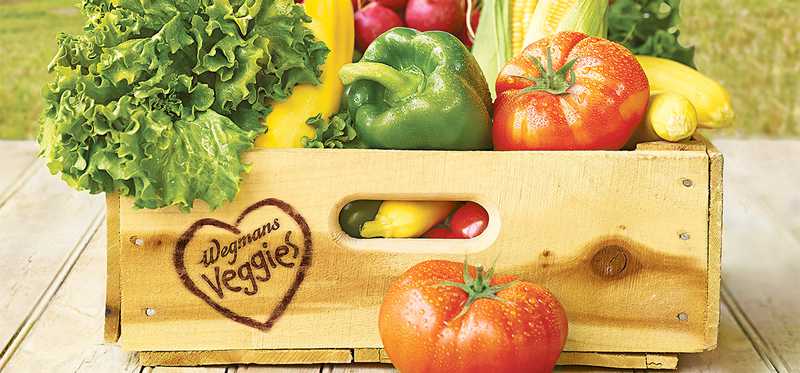 11. Wegman's
The popular northeastern supermarket chain Wegman's has been steadily expanding in the region, taking over large formats left vacant by closing department stores and others. Like gyms such as Planet Fitness and entertainment providers like Dave & Buster's, supermarkets also hold appeal for malls as traffic drivers. Wegman's has taken over a former J.C. Penney location in Boston and moved into other vacant mall space as well. The chain has announced 15 new locations and will stretch down to North Carolina when the current round of construction is completed.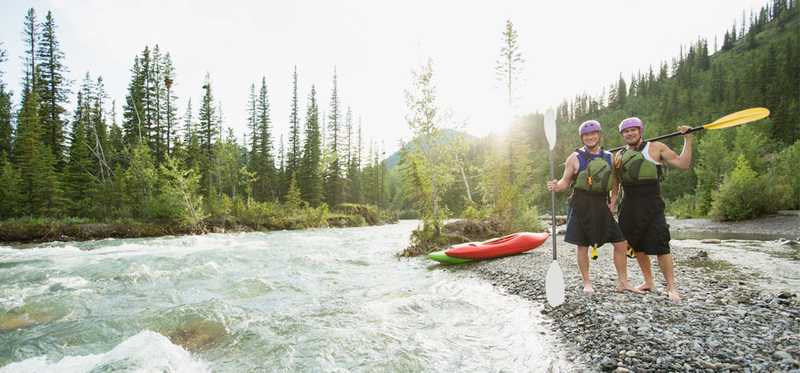 12. Dick's Sporting Goods
When rival The Sports Authority declared bankruptcy in 2016, Dick's Sporting Goods (NYSE: DKS), the nation's leading sporting goods retailer, jumped on the opportunity, acquiring the company's brand name and 31 stores leases, which the company has converted over the last year. It did the same with the bankrupt Golfsmith, acquiring 30 of its stores. In its most recent quarter, Dick's opened eight new stores, and the company should continue to be opportunistic about taking over space from vanquished rivals. 
ALSO READ: Dick's Sporting Goods Sees a Brighter 2018 Ahead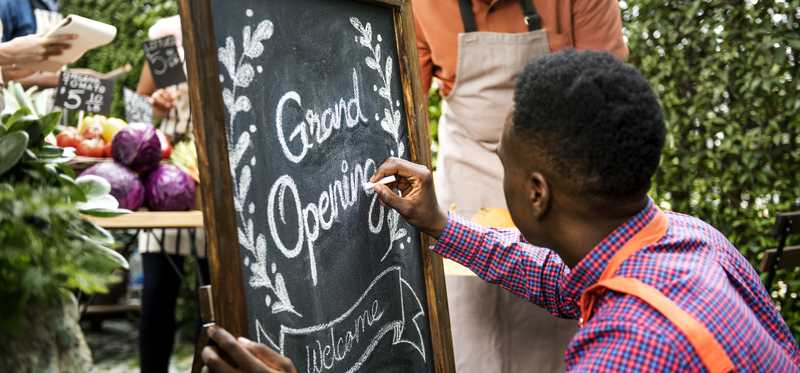 A changing landscape
While the rise of e-commerce will continue to challenge brick-and-mortar chains, retailers and landlords are adapting to changing consumer habits with businesses that require an in-person experience and are able to grow in today's environment. Not all of the newly vacant space across the country may get filled, but as the list above shows, there are plenty of companies waiting to move in and set up shop.
John Mackey, CEO of Whole Foods Market, an Amazon subsidiary, is a member of The Motley Fool's board of directors. Jeremy Bowman owns shares of Dave & Buster's Entertainment and J.C. Penney. The Motley Fool owns shares of and recommends Amazon. The Motley Fool recommends Dave & Buster's Entertainment, Five Below, Planet Fitness, and Ulta Beauty. The Motley Fool has a disclosure policy.