I Make $20K per Year. How Can I Survive?
by Dana George | Updated July 17, 2021 - First published on July 21, 2020
Many or all of the products here are from our partners that pay us a commission. It's how we make money. But our editorial integrity ensures our experts' opinions aren't influenced by compensation. Terms may apply to offers listed on this page.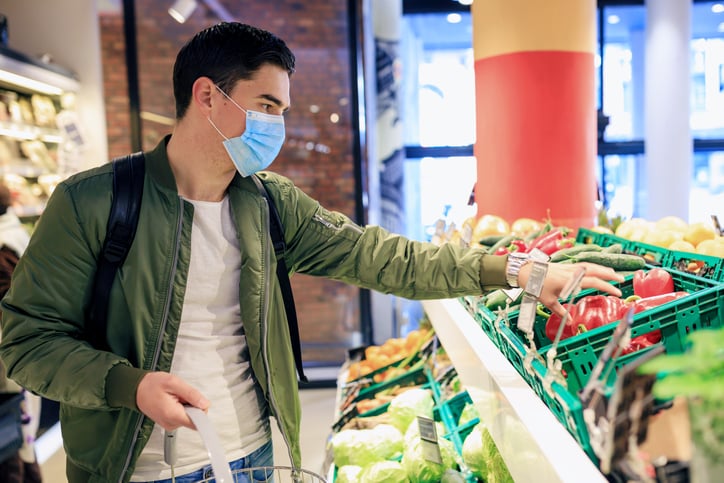 Getting by on an income of $20,000 requires a dedication to living below your means. Here, we show you how to get started.
A recent report from the Brookings Institution found that nearly half of American workers between the ages of 18 and 64 work in low-wage jobs. This report was released before the worldwide COVID-19 pandemic forced millions into unemployment. As a result, in today's world, millions of Americans must carefully weigh every purchase to get by.
At the federal minimum wage, a full-time employee will earn $15,080 annually. To earn $20,000 annually, a full-time employee would need to earn more than minimum wage -- $9.61 per hour, to be exact.
If you find yourself trying to get by on $20,000 (or less) per year, you're not alone. And we're here to help.
Living on $20,000 a year is a challenge. At an annual income of $20,000, you can expect your after-tax pay to be around $1,457 per month. The national median rent for a one-bedroom apartment in 2019 was $1,078. This means your rent alone likely eats up most of your paycheck. A lower salary leaves little for groceries, healthcare, or other necessities -- not to mention putting anything aside into a savings account.
There's no good time to earn a below-average income, but here's how you can make your dollars stretch.
Minimize the cost of housing
If you are making $20,000 per year, you most likely qualify for rental assistance from your local government. There are a couple of different forms of rental assistance. For example, you could receive a check for part of the cost of your current rent. You could also apply for a new apartment with discounted rent costs. Check with your local HUD office to find out how to get started in your area.
Other options to consider include moving to a less expensive area, taking on a roommate, or renting space from a friend.
Get help paying utility bills
If utility costs are pushing your budget to the brink, check out the federal government's Low Income Home Energy Assistance Program (LIHEAP). Be careful, though: The amount of money available is limited. Funds are dispersed until they run out. Even if you qualify, come up with a backup plan.
If you have a good relationship with your landlord, work with them to lower your costs where possible. For example, your landlord could improve your insulation so you have lower heating and cooling costs. If your toilet or water heater is leaking, that could drive up your water bill (and it's something your landlord should fix anyway). Work together to come up with a solution that's better for everyone.
Finally, call each of your utility providers. Ask about programs that help low-income residents cover their bills. Often, these companies offer assistance to those facing tough times.
Take advantage of public transportation
If you live in an area with public transportation, you're in luck. Unless you absolutely must have a car to get around, public transportation offers an inexpensive alternative. In fact, it can save you thousands of dollars each year.
According to AAA, on average, it costs $9,282 a year ($773.50 per month) to own and maintain a vehicle. Even if you own your vehicle outright, you must still cover other costs. Gasoline, maintenance, repairs, and insurance can drain your bank account quickly.
It is important to note that coronavirus has led some city transportation systems to reduce hours of operation and limit routes. In addition, depending on the spread of the virus in your town, it may not be safe to crowd onto public transportation right now. Still, if you're considering selling a car, take the opportunity to learn more about the options in your area. It may be a worthwhile move.
If public transportation is not available in your area, check to see whether rideshares would cost less than car maintenance. This will depend on your area, the distance you need to travel, and the time of day you usually need a ride. And if you live close enough and you're in good health, think about walking when the weather permits.
Lastly, if you are among those who have worked from home during the COVID-19 shutdown, ask your employer to allow you to continue doing so. You'll save money on transportation. You might also be able to trim your budget further by making your own coffee each morning and grabbing lunch from the refrigerator.
Save on food
Take time to learn whether you qualify for the Supplemental Nutrition Assistance Program (SNAP). And check out food banks in your area where you can go to fill your cupboards between paychecks. You don't need to be unemployed or starving to qualify for a food bank. If you're struggling to pay for groceries, a food bank in your community would love to help.
How else can you save on food? The United States Department of Agriculture reports that the average American wastes about one pound of food each day. While that may seem outrageous, consider the number of times milk or produce has gone bad in your refrigerator, or how often you find yourself tossing leftovers rather than eating them the next day.
Here are a few more ideas for saving on food and avoiding food waste:
Buy foods that are in season whenever possible. They'll last longer and cost less.
Shop for sales. The back of the grocery store usually has a clearance section with items about to expire.
Clean out your fridge at least once a week. Keep near-expiry items at the front.
Create a menu each week. Make a list of needed ingredients, and once you're at the store, purchase only what's on your list.
Cut down on any snacks and soda you buy. In addition to having little nutritional value, they can be expensive.
Avoid bad debt
Debt is a vicious cycle, regardless of your income level. Sometimes, debt is unavoidable. It's important to understand what kinds of debt are "good" and which ones are "bad" so you have the best chance of paying off your debt and keeping a good credit score.
Here are some types of debt to avoid:
High-interest credit card debt: Credit cards are convenient, but lenders can charge expensive interest fees for credit card debt. Getting out of credit card debt can take decades. Try to stay away from credit cards, especially ones with higher interest rates.
Payday loans, title loans, or quick loans with no credit check: These "predatory lenders" make borrowing easy, then stick you with abusive loan terms that can cost as much as 400% in interest.
If you're struggling to make ends meet because of an unexpected expense (like medical bills, major car repairs, or something similar), try these solutions instead:
0% APR credit cards: These cards do not charge interest for a short period of time (sometimes a year or longer). After that, though, the interest rate goes up. 0% APR cards are best used for debts you are confident you can repay before the zero-interest period ends.
Personal loans: If you have a good credit score, then a personal loan may be a relatively easy and affordable way to borrow cash. The interest rates can be as low as 6% or so, and the money can be used for any purpose. However, if your credit needs some work, lenders may charge interest of 20% or more, making the loan at least as expensive as a credit card. Shop around for the best rates available and make sure you can pay the debt off on schedule before committing to a personal loan.
Medical payment plans: If you're struggling with hospital or urgent care bills, call your provider. Some places will allow you to pay in small monthly installments. In some cases, the institution will charge low or no interest on your debt. Call the billing center and explain your situation to find out if a low- or no-interest payment plan is available.
Deferred payments: If you need further assistance while you pay off your debt, think about lowering some of your monthly costs. Some utility companies, landlords, cell companies, and automakers will allow you to defer payments if you're facing especially hard times. Call to find out the exact terms available to get a better idea of whether or not this is right for you.
If overcoming debt is part of your financial experience, be sure to include that in your budget. If you find yourself in a debt situation that feels impossible, seek help. A non-profit debt management agency like the National Foundation for Credit Counseling provides valuable resources, and can direct you to an accredited counselor.
The bottom line is this: Your future matters. Once you take control of the big-ticket items, you can create a budget that truly works. Your top goal should be to build or grow an emergency fund to carry you through rough financial waters and invest in your retirement -- even if you start small.
These savings accounts are FDIC insured and could earn you more than 16x your bank
Many people are missing out on guaranteed returns as their money languishes in a big bank savings account earning next to no interest. Our picks of the best online savings accounts can earn you more than 16x the national average savings account rate. Click here to uncover the best-in-class picks that landed a spot on our shortlist of the best savings accounts for 2022.
Two top online savings account picks
Advertisement

CIT Savings Connect

American Express® High Yield Savings

Member, FDIC

Member, FDIC

4.50 stars

Our ratings are based on a 5 star scale. 5 stars equals Best. 4 stars equals Excellent. 3 stars equals Good. 2 stars equals Fair. 1 star equals Poor.

We want your money to work harder for you. Which is why our ratings are biased toward offers that deliver versatility while cutting out-of-pocket costs.
= Best
= Excellent
= Good
= Fair
= Poor


4.00 stars

Our ratings are based on a 5 star scale. 5 stars equals Best. 4 stars equals Excellent. 3 stars equals Good. 2 stars equals Fair. 1 star equals Poor.

We want your money to work harder for you. Which is why our ratings are biased toward offers that deliver versatility while cutting out-of-pocket costs.
= Best
= Excellent
= Good
= Fair
= Poor


APY: 3.60%

APY: 3.00%

Best For: —

Best For: —

Min. to earn APY: $100

Min. to earn APY: $1
We're firm believers in the Golden Rule, which is why editorial opinions are ours alone and have not been previously reviewed, approved, or endorsed by included advertisers. The Ascent does not cover all offers on the market. Editorial content from The Ascent is separate from The Motley Fool editorial content and is created by a different analyst team.