5 Concrete Steps to Start 2019 on a Good Foot Financially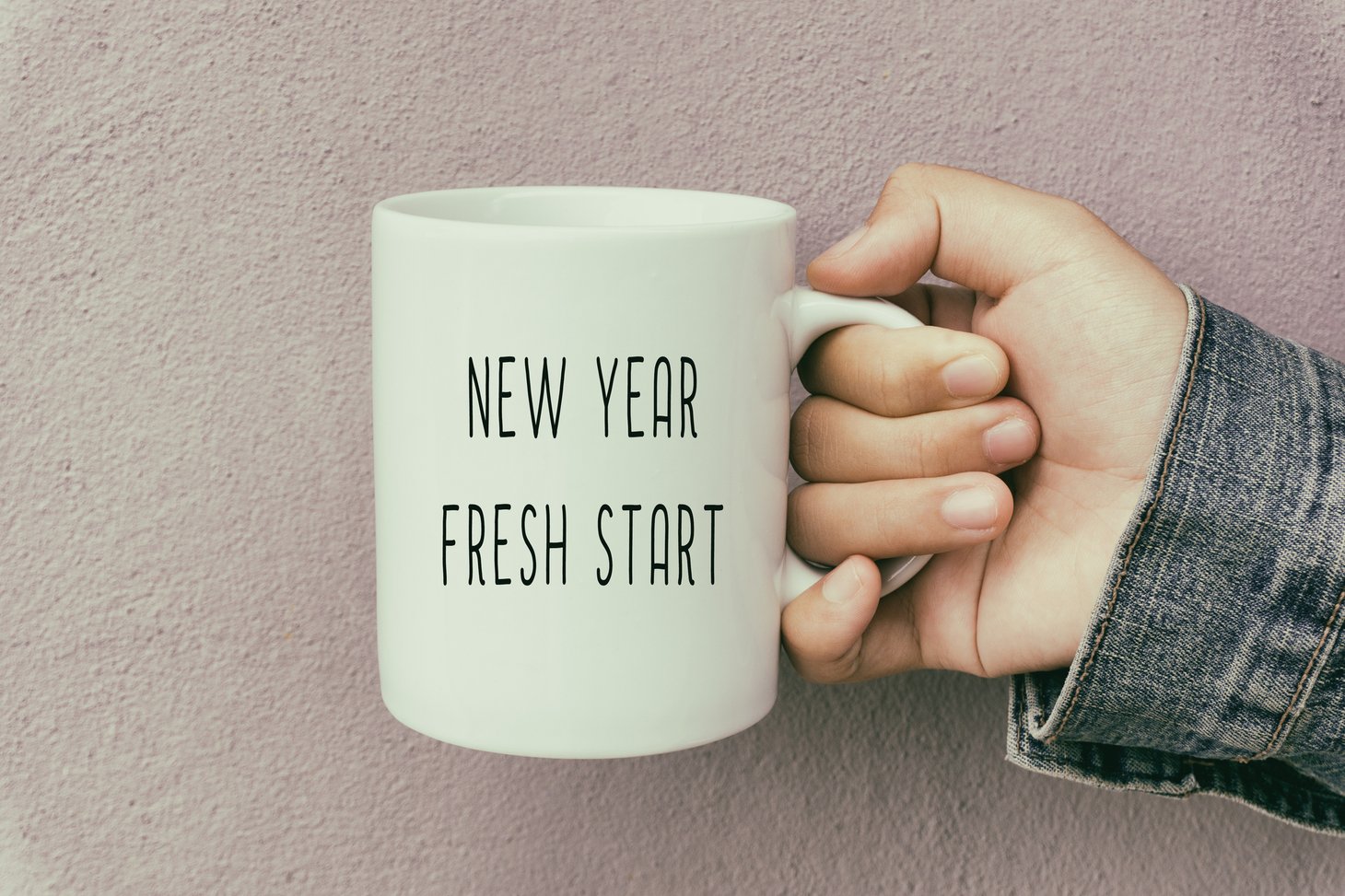 Many or all of the products here are from our partners that compensate us. It's how we make money. But our editorial integrity ensures our experts' opinions aren't influenced by compensation. Terms may apply to offers listed on this page.
Feeling ready for a financially strong 2019? Follow our five steps and shed bad money habits for good. Image source: Getty Images.
With 2019 in full swing, many New Year's resolutioners are finding themselves emptying their closets, hitting the gym, and, most importantly, examining their personal budgets.
However, while "saving more" and being savvy with one's finances are great aspirations, they can often feel abstract. After all, if it was easy, wouldn't we all have a little more in our bank accounts?
Thankfully, organizing your finances and starting the year out right doesn't have to feel like a research project. We've outlined five of the biggest ways you can save more money, and fulfill those 2019 financial goals.
1. Know your tax credits
Did you know, according to the IRS 20% of eligible people with children fail to claim their earned tax credit? We're talking hundreds, if not thousands of dollars saved. With the eligible income threshold at $54,998 last year, that means just over a third of all families qualify for this credit.
Similarly, taking advantage both of standard deductions and itemized deductions is crucial for making the most of your tax returns. The average standard deduction has been around $8,000 a year, while itemized deductions have averaged around $28,000. To determine which type of deduction is right for you, check out the IRS page on deductions.
Finally, if you're giving money away to charity, make sure to track it. This is especially important for non-cash donations, as their value needs to be estimated. Charitable donations over $250 require more extensive documentation, so remember to check what paperwork you need before donating to an organization, and always keep receipts. Money donated through Dec. 31, 2018 is still eligible for this year's filings.
2. Contribute to your retirement plans
Did you know, if you contribute the $5,500 maximum to your IRA starting at age 30, you'll have roughly $800,000 by the time you're retired?
Not maxing out retirement plans -- particularly those matched by employers -- is one of the biggest missed financial opportunities. Despite this, roughly 1 in 4 Americans have not saved any of their income for retirement -- even though it is consistently one of the largest goals held by the public. Additionally, not only are you benefiting the earlier you invest money, but you may actually be able to receive additional tax credits by lowering your taxable income.
3. Pay off your credit card
When asked what's the best investment Americans could make, Shark Tank star and billionaire Mark Cuban had one answer: "Paying off your credit cards. Paying off whatever debt you have."
One look at the numbers make sense. With average annual APR at 17.2%, credit card debt is one of the most expensive debts to incur -- that's bad news for the 39% of households that said they carried a month-to-month balance on their cards. It's particularly bad news for the 16% of Americans who carry a balance of at least $2,500.
To put in a different perspective, $2,500 in a high-yield savings account would net you $3.50 a month. That same balance costs you $35 a month on a credit card. You're losing 10 times more not paying off a credit card than trying to save that same amount of money through other means.
4. Get a better savings account
To be clear, just because you should be paying off debt before everything else doesn't mean you shouldn't try and maximize the return on your existing savings.
The unfortunate truth is that for some time most Americans have been making paltry returns on their savings accounts -- we're talking interest rates with zeros after the decimal point. That is silly considering there are now a variety of good options that will net you 2% or higher on your balance in savings.
When deciding what's the right high-yield savings account for you, there are just a few things to consider: How much the account earns, what are the account fees, and can you meet the account minimums if they exist? Beyond that it's your preference based on company -- for instance are you OK with an online bank, or do you prefer having access to in-person branches?
5. Take advantage of a sign-up bonus
The cherry on top to having your finances in order is being able to take advantage of good deals, and few good deals pack a punch like a solid credit card sign-up offer. If you've got $3,000 you should be able to take advantage of most card's sign-up bonuses, which can often mean mileage programs valued in the hundreds of dollars.
When deciding what credit card to choose, the traditional logic dictates to keep in mind how you "earn" rewards and how you "burn" them. Do you like to travel, or do you prefer cash back? Do you have particular company loyalties? Do you spend more money on gas and groceries, or eating at restaurants? Many people can feel overwhelmed by how many cards exist now, but if you consider it through your "earn and burn" lens, all you have do is choose which card pays you the most. Oh, and always pay off your card on time.
These savings accounts are FDIC insured and could earn you 12x your bank
Many people are missing out on guaranteed returns as their money languishes in a big bank savings account earning next to no interest. Our picks of the best online savings accounts can earn you 12x the national average savings account rate. Click here to uncover the best-in-class picks that landed a spot on our shortlist of the best savings accounts for 2023.
Two of our top online savings account picks:
Advertisement

LendingClub High-Yield Savings

CIT Savings Connect

Member FDIC.

Member FDIC.

4.75 stars

Our ratings are based on a 5 star scale. 5 stars equals Best. 4 stars equals Excellent. 3 stars equals Good. 2 stars equals Fair. 1 star equals Poor.

We want your money to work harder for you. Which is why our ratings are biased toward offers that deliver versatility while cutting out-of-pocket costs.
= Best
= Excellent
= Good
= Fair
= Poor


4.00 stars

Our ratings are based on a 5 star scale. 5 stars equals Best. 4 stars equals Excellent. 3 stars equals Good. 2 stars equals Fair. 1 star equals Poor.

We want your money to work harder for you. Which is why our ratings are biased toward offers that deliver versatility while cutting out-of-pocket costs.
= Best
= Excellent
= Good
= Fair
= Poor


APY: 4.25%

APY: 4.60%

Min. to earn APY: $0

Min. to earn APY: $100
We're firm believers in the Golden Rule, which is why editorial opinions are ours alone and have not been previously reviewed, approved, or endorsed by included advertisers. The Ascent does not cover all offers on the market. Editorial content from The Ascent is separate from The Motley Fool editorial content and is created by a different analyst team.