5 Smart Financial Moves After You Have a Baby
Here are some things to do soon after becoming a new parent.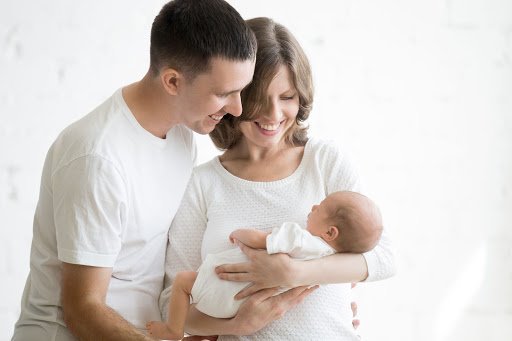 Having a baby is a special time, but it also dramatically increases your level of financial responsibility. There are some financial moves you can make right away to get started on the right foot when you bring your newborn home, and here are five that are especially important.
1. Call your health insurance carrier and add the baby
You can make changes to your employer's health insurance and other benefits once per year during the open enrollment period, but there's typically an exception when a major life event happens, such as getting married or having a baby.
In most cases, you'll have a certain period of time (30 days seems to be common) to add the new baby to your health insurance, but it's a smart idea to do it right away. With our first child, my wife and I waited for a few weeks to add her to our insurance, and we ended up getting bills for the baby's neonatal care and first few doctors' appointments.
To be clear, once you add the baby, your health insurance will pay medical bills retroactively to the birth as long as the addition is made during the required timeframe. However, doing it sooner rather than later can save you the hassle of having to get bills resubmitted. I can tell you firsthand that the last thing you want to do with a newborn at home is to spend hours on the phone with your insurance company dealing with billing issues.
2. Start a college savings account
It may sound odd that I'm talking about college savings in the context of a new baby. However, when your child is born is the best time to start a college savings account like a 529 savings plan.
Here's the short version of why it's such a good idea to start saving for college right away. Money you put into a 529 savings plan is typically invested in funds of your choosing (similar to a 401(k)). The longer your money is in the account, the more potential it has to grow. Based on a completely reasonable annualized growth rate of 7%, $1,000 invested when your child is 10 can be expected to grow to about $1,700 by the time they're 18. The same $1,000 invested when your child is five years old would grow to roughly $2,400 at that rate. And $1,000 invested when your child is born could grow to $3,380 in those 18 years.
3. Redo your budget
If you use a budget to help control your spending, having a baby can be a good reason to take another look at it. Some of your expenses may have changed, so you may want to adjust your budget accordingly.
For example, you should budget a reasonable amount for things like diapers and wipes. It's common for new parents to underestimate how much they'll have to spend on clothing, as your child will likely go through four or five different sizes of clothes in their first year alone. And if you decide to start a college savings account for your new baby, it's a good idea to budget for regular contributions.
4. Update your beneficiaries
If you have retirement accounts or insurance policies (more on those in a bit), it's a smart idea to list your children as beneficiaries.
Most couples who have a baby have already listed their partner as the primary beneficiary on their retirement accounts and life insurance policies. However, you can generally add a contingent beneficiary as well, and you might want to add your children here. This way, if something happens to both of you, your major assets will go where you want them to.
On a similar note, it could be a good idea to update your will, or to make one if you haven't done so already. This can be easier than you might think, and although your assets will likely eventually find their way to your spouse and/or children even if you die without a will, it can be a much lengthier and costly process without one.
5. Assess your life insurance situation
Life insurance can be important before you have kids but it's really important afterwards.
Here's why. My wife and I both have full-time jobs. If something had happened to one of us before we started having kids, it would certainly have been a tragedy but it wouldn't have been financially devastating. In other words, the surviving spouse would have still been able to keep working and no major planned expenses would go unpaid.
On the other hand, once our kids were born, the situation changed. Now, if something happened to one of us, the other would likely be unable to work full-time, afford our mortgage, daycare, and other (now higher) expenses and still have money to set aside for things like college savings.
The question of "how much life insurance do I need?" is beyond the scope of this discussion, and different financial planners will give you different answers. However, the birth of your baby is a good time to set your family up financially in case something happens to you or the other parent.
Smart planning equals peace of mind to enjoy the special time
By making these and other smart financial moves after you have a baby, you'll be able to rest easy knowing that you've made the right money decisions and will be able to focus your attention on what matters most. Having a baby is a special time in your life, and smart money moves can help you enjoy it.
These savings accounts are FDIC insured and can earn you 18x your bank
Many people are missing out on guaranteed returns as their money languishes in a big bank savings account earning next to no interest. Our picks of the best online savings accounts can earn you more than 18x the national average savings account rate. Click here to uncover the best-in-class picks that landed a spot on our shortlist of the best savings accounts for 2020.
Two top online savings account picks
We're firm believers in the Golden Rule, which is why editorial opinions are ours alone and have not been previously reviewed, approved, or endorsed by included advertisers. The Ascent does not cover all offers on the market. Editorial content from The Ascent is separate from The Motley Fool editorial content and is created by a different analyst team.