5 Things You Probably Didn't Know About the Gender Pay Gap
by Kailey Hagen | Updated July 17, 2021 - First published on March 15, 2020
Many or all of the products here are from our partners that pay us a commission. It's how we make money. But our editorial integrity ensures our experts' opinions aren't influenced by compensation. Terms may apply to offers listed on this page.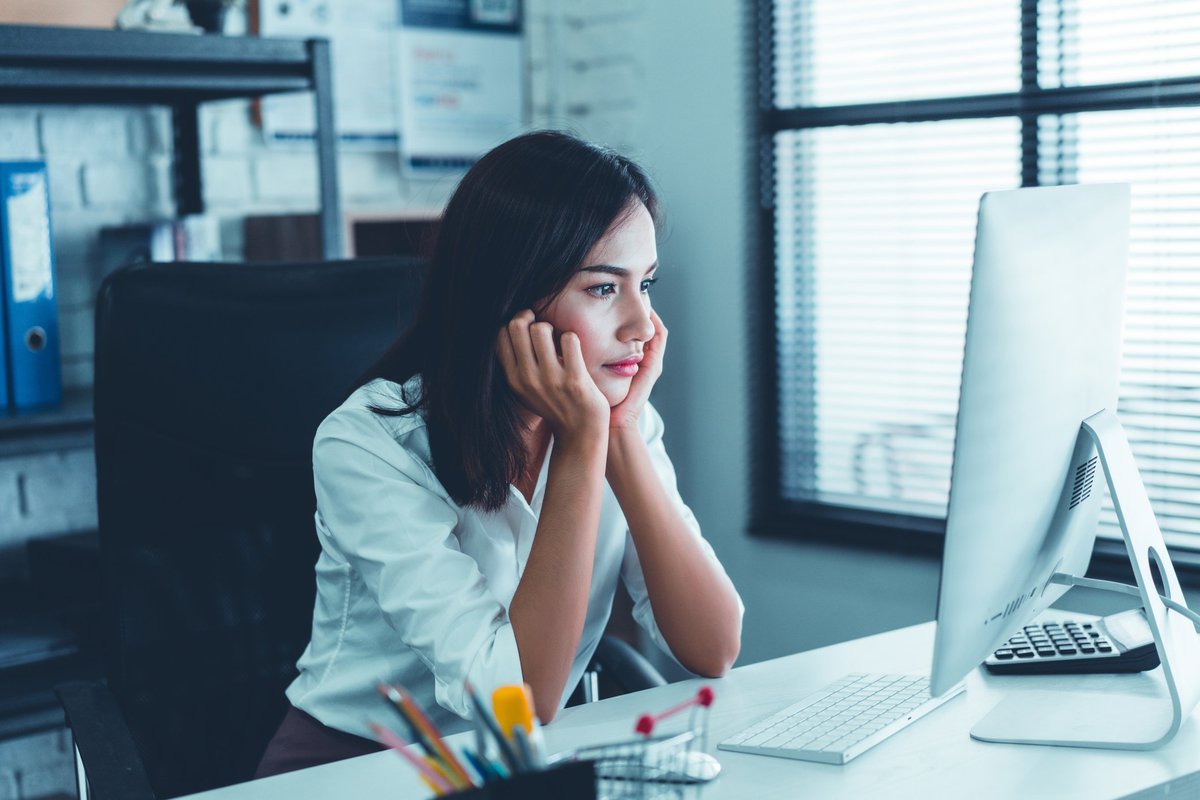 You know it's there, but how much do you really know about the gender pay gap?
You know it's there, but how much do you really know about the gender pay gap?
The gender pay gap has received a lot of attention in recent years from high-profile actresses, athletes, and other media personalities, but it affects women from all walks of life. While the problem has improved over the last few decades, women still have to work longer and harder to earn enough money to support themselves and their families. This can lead to greater levels of stress and financial instability. 
Most people know the gender pay gap exists, but they don't know much else about it. So I've compiled some of the most interesting statistics from two of The Ascent's recent research studies to help illustrate how significant the issue really is.
1. Women's median earnings in 2018 were just 81% of men's
We've made some progress since 1979 when our pioneering mothers and grandmothers were only making 62% of their male counterparts' median earnings. In fact, we saw a pretty steady increase in pay parity over the years until we hit about 2004, after which women's progress more or less stagnated, according to The Ascent's study on the gender pay gap.
In 2014, women's weekly earnings reached their highest comparative level on record where they earned 83% of men's median earnings, but we've actually gone backward since then. 
2. It's a problem with side hustles too
The Ascent's study on side hustles revealed that even here women cannot get ahead. On average, the hourly wage for women's side hustles was $4.77 less than men. As a result, even though women worked an average of 18 minutes more per week, they still earned $239 less each month -- that's an average difference of $2,863 a year.
Part of this may have something to do with the fact that men were more likely to choose side hustles that required special skills and equipment than women. This might enable them to charge more for their services than they could if they'd chosen a side hustle that anyone could do.
3. Higher education levels don't close the gap
While it's true that having higher levels of education increases earnings for both men and women, getting more education doesn't seem to help women close the gender gap. In a different study, The Ascent's gender pay gap study found that women with some college or an associate's degree actually had the greatest pay parity. They earned 70% of what the typical male with the same level of education earned in 2017.
While those who didn't complete high school fared the worst overall, the women at the top surprisingly fared worse than those in the middle. Women with a graduate or professional degree only earned 68% of what men with the same level of education earned while women with a bachelor's degree were slightly better off, earning 69% of what men with bachelor's degrees earned.
4. The problem is worse for married women
Some people argue that the gender pay gap is worse for married women because they are more likely to put raising their children ahead of their careers. This could be part of the explanation, but there's more to it than that. Our study on the gender pay gap found that married women with children earn about 79% of the median man's income, but interestingly, married women without children only earn 78% of the median man's income.
Unmarried women without children fared the best, earning 94% of the median man's income. But even at this level, the gender pay gap is still there and for these women, things may get worse over time instead of better.
5. It's putting women's financial security at serious risk
The poverty rate among women in 2017 was 13.6% while the poverty rate among men was just 11%. The problem becomes even more significant when we look at male-headed households vs. female-headed households as opposed to households headed by a married couple. Only 12.4% of male-headed households fall below the poverty line while a heartbreaking 25.7% of female-headed households live in poverty.
Unfortunately, there aren't any easy solutions to this problem. We can hope that as a society, we will continue the conversation about pay parity and make progress with this issue. But for women today, it's all about being smart with your money. 
Budget well, save what you can for your long-term financial goals in a bank account with a good interest rate, and seize every opportunity to grow your wealth. Pursue promotions and seek out flexible employment like a work-from-home job, if possible, when you have children so that you can continue to work while looking after your children. It should be easier for women to obtain financial stability, but it's not impossible as long as you plan carefully.
These savings accounts are FDIC insured and could earn you up to 12x your bank
Many people are missing out on guaranteed returns as their money languishes in a big bank savings account earning next to no interest. Our picks of the best online savings accounts can earn you more than 12x the national average savings account rate. Click here to uncover the best-in-class picks that landed a spot on our shortlist of the best savings accounts for 2022.
Two top online savings account picks
We're firm believers in the Golden Rule, which is why editorial opinions are ours alone and have not been previously reviewed, approved, or endorsed by included advertisers. The Ascent does not cover all offers on the market. Editorial content from The Ascent is separate from The Motley Fool editorial content and is created by a different analyst team.