5 Ways Moving Abroad Will Save You Money
Many or all of the products here are from our partners that pay us a commission. It's how we make money. But our editorial integrity ensures our experts' opinions aren't influenced by compensation. Terms may apply to offers listed on this page.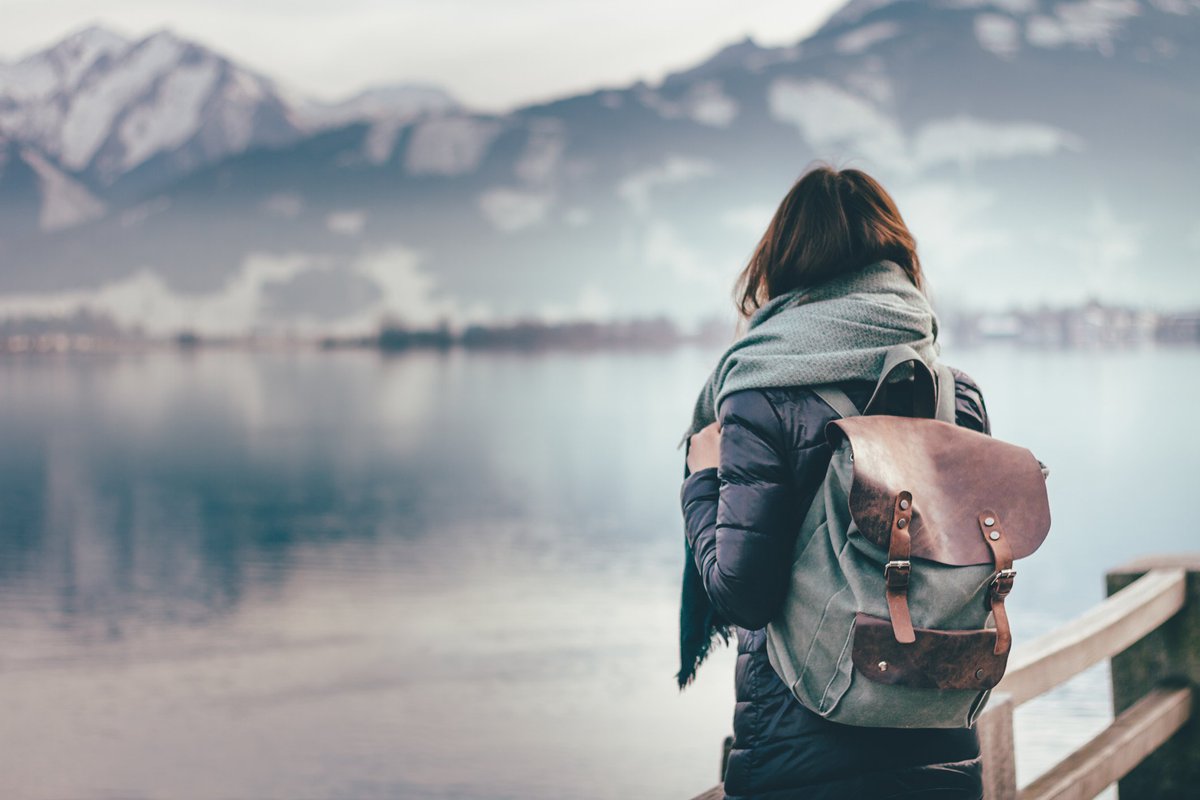 That dream you've always had of living abroad might actually be a financially smart move.
That dream you've always had of living abroad might actually be a financially smart move.
If you dream of running away to live in a romantic European city or spending your days beachcombing on a Caribbean island, you're in luck. Moving abroad could be cheaper than staying at home.
Of course, moving abroad isn't as simple as hopping on a plane. You have to save up money, figure out visas, get a job, and possibly learn a new language. But one thing you likely won't have to worry about is an increased cost of living. Here's why taking the leap and living in a foreign country could actually save you money.
1. You can take advantage of favorable exchange rates
Depending on where you're looking to move abroad, you may be able to use exchange rates to your advantage. In many countries, the U.S. dollar goes a long way compared to local currency.
Keep in mind that you won't be able to do this everywhere -- for example, the euro is worth slightly more than the dollar. But if you're flexible when it comes to choosing your new home, you can find places where you get more bang for your buck.
2. Most places in the world have a lower cost of living than the U.S.
According to Expatistan, the U.S. has the 16th highest cost of living in the world. It's more affordable than notoriously pricey countries like Switzerland and Japan, but expensive enough to make relocating to most places financially worthwhile.
Countries like Mexico, Indonesia, Costa Rica, Italy, South Korea, and even our neighbor to the north (Canada) have a notably lower cost of living. If you're looking to move abroad, they can make great choices.
For instance, you can rent a furnished studio in a normal area of Costa Rica for $494 per month versus shelling out $1,099 a month in the United States. If Indonesia is on your radar -- many digital nomads choose to make Bali their new home -- you can expect your housing expenses to dramatically drop. For the same furnished studio setup, you'd be looking at a fraction of the cost at just $310 per month. 
3. You can get more affordable healthcare
According to a study by Pacific Prime, the U.S. is the most expensive country in the world when it comes to healthcare.
If you decide to forgo U.S. health insurance while living abroad, you can find a local healthcare plan or choose an international healthcare plan that excludes the United States. Either way, you'll probably save money versus sticking with your old health insurance.
A stark gap exists between premiums in the U.S. versus the rest of the world. For instance, the average individual healthcare plan in the U.S. costs $11,942 in annual premiums compared to $3,150 in Tanzania. In addition, out-of-pocket healthcare costs for those without insurance are more affordable virtually everywhere else in the world.
4. You can work online
The gig economy and digital revolution have opened the doors to limitless opportunities for remote work. Maximize your financial standing by working online earning U.S. dollars while living in a country that's more affordable.
Imagine working for a company headquartered in New York City, where a six-figure salary is plausible for skilled and experienced professionals. Now imagine that you live in a country where a $1,000 monthly budget is feasible. You could skyrocket your savings or pay off debt quickly.
Look for remote positions with established companies or discuss moving into a remote role with your current employer. Alternatively, consider creating your own remote career based on your area of expertise or learning new skills to meet online demand. Many digital nomads choose to pursue freelancing, consulting, or teaching online in their field of expertise.
5. You might not need a car
Unless you live in a metropolitan area, getting around in the U.S. without a car can be extremely difficult. But many other places in the world don't face this same transportation challenge. By relocating abroad and relying on public transportation, you can drop many of the expenses associated with owning a car.
Think how much you'll save if you no longer have to deal with a car payment, car insurance, maintenance costs, or unexpected repairs. 
In Europe and Asia, most cities have extensive public transportation, and most countries have train systems and buses that can get you to locations that are farther afield. This is also true for many areas in Latin America and Africa.
Moving abroad can be exciting as you explore new cultures while rebuilding your finances. If you're willing to make this life-changing leap, you can ditch many of your traditional expenses in exchange for new career opportunities and a lower cost of living.
These savings accounts are FDIC insured and could earn you up to 12x your bank
Many people are missing out on guaranteed returns as their money languishes in a big bank savings account earning next to no interest. Our picks of the best online savings accounts can earn you more than 12x the national average savings account rate. Click here to uncover the best-in-class picks that landed a spot on our shortlist of the best savings accounts for 2022.
Two top online savings account picks
We're firm believers in the Golden Rule, which is why editorial opinions are ours alone and have not been previously reviewed, approved, or endorsed by included advertisers. The Ascent does not cover all offers on the market. Editorial content from The Ascent is separate from The Motley Fool editorial content and is created by a different analyst team.