7 Things to Look for in Your First Bank Account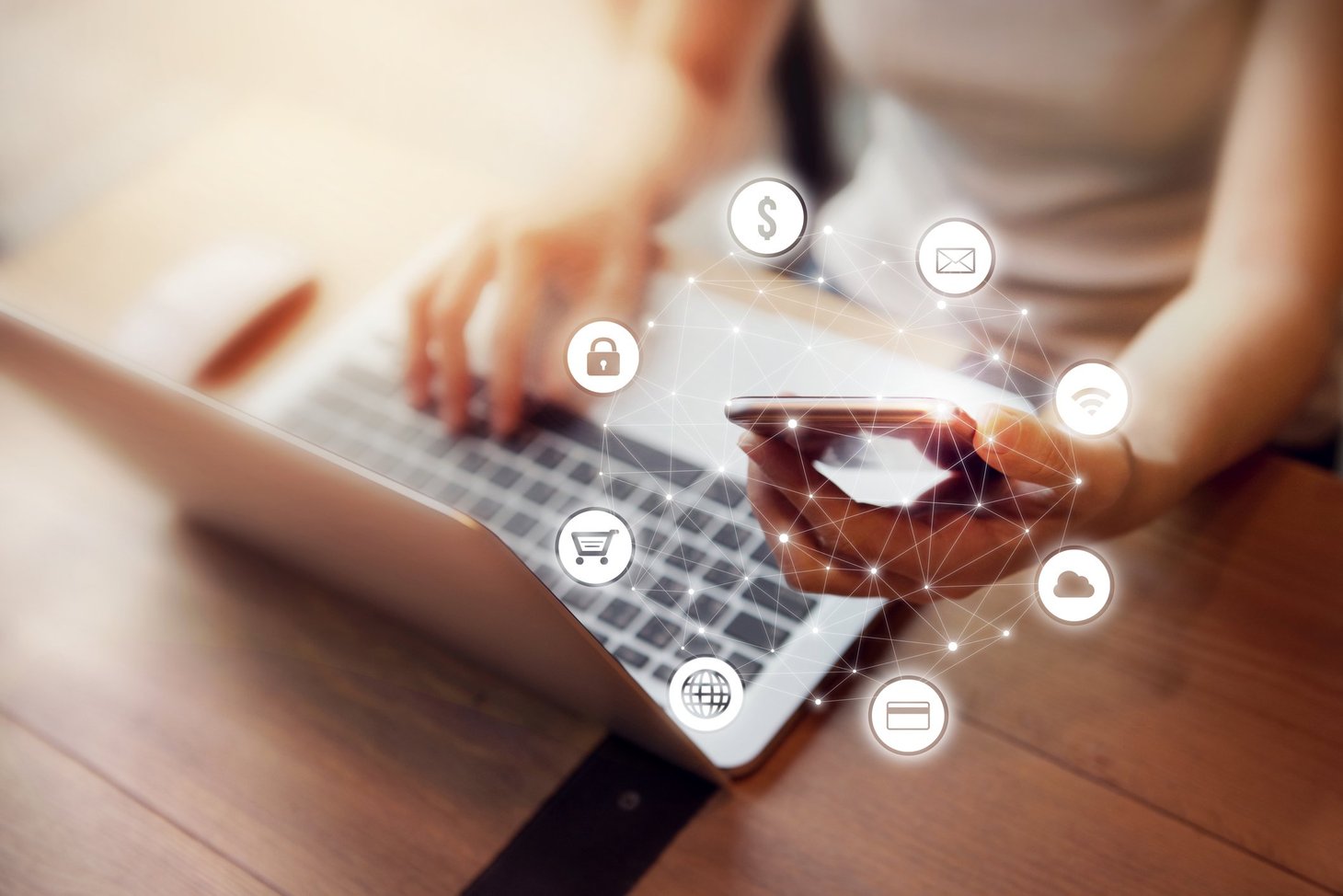 Many or all of the products here are from our partners that compensate us. It's how we make money. But our editorial integrity ensures our experts' opinions aren't influenced by compensation. Terms may apply to offers listed on this page.
These are the must-haves when you open your first bank account.Image source: Getty Images.
A bank account is a must for every adult, and ideally, you should have both a checking account and a savings account. If you're shopping around for your first account, you could be wondering how you're supposed to figure out which bank to choose. Just about every community has multiple banks and credit unions, and that's merely the tip of the iceberg when you consider all your online banking options.
Considering most Americans stick with the same bank for over a decade, it's important to choose a bank account that fits your needs. And when it's your first bank account, there are several things you should look for.
1. No monthly fees
Your bank is where you store your money, but it shouldn't be costing you money. Many banks will charge monthly maintenance fees with their checking accounts, although they often offer ways to get the fee waived, such as one direct deposit into the account per month.
It doesn't make any sense to pay a fee for a bank account, as you'll essentially be losing money that way. If an account has a monthly fee, but you're sure that you'll always meet the requirement to get that fee waived, then the fee isn't a big deal. Otherwise, you should go with an account that doesn't have any monthly fee, because there are plenty of them available.
2. No minimum balance requirement
Another common bank account term is a minimum balance requirement. You'll always need to keep your balance above the stated amount, or the bank will charge a fee. In many cases, the fee is a monthly maintenance fee, and the only way to have this fee waived is to maintain that minimum balance.
When you're just starting out and you don't have a lot of money saved up, it can be difficult to always have a minimum balance in your account. An account that doesn't have this requirement will be your best bet to avoid any unnecessary fees.
3. A large ATM network (or reimbursement for ATM fees)
If you need to get cash from your account, the most convenient option is to make a withdrawal from an ATM. And if you want to avoid an unnecessary fee, then you have two options:
Use one of your bank's ATMs. The biggest banks usually have ATMs all over.
Use an ATM in your bank's network. Some banks that don't have widespread ATMs may be part of an ATM network, and clients can use any ATM in that network.
Since you don't want to pay a fee when you need cash, you should check a bank's ATM options around your city before you open an account with them.
An alternative is to pick a bank that reimburses ATM withdrawal fees. Some banks reimburse all these fees, whereas others reimburse fees up to a monthly limit, such as $10 or $15.
4. A mobile app
Online account access has become a standard feature that banks offer, but you should also look for one that has an easy-to-use mobile app.
You probably don't want to break out your laptop every time you need to check how much money you have available. A mobile app makes it much easier to review your balance and account activity.
These apps also often include a mobile check deposit feature, so you can immediately deposit a check or money order using the camera on your phone.
5. No transaction fees
Any transactions you make with your bank account should be free of charge. This includes:
Debit card purchases
Deposits
Withdrawals
Transferring money to another account (either between your own accounts or to another person's account)
If a bank charges fees for any of these, then you should look elsewhere.
6. Overdraft protection
The best form of overdraft protection is done on your end by always being aware of how much money is in your account. That being said, mistakes happen, and you want a bank that won't burn you with overdraft fees if you ever mess up.
Here are some forms of overdraft protection a bank may offer:
Linking your checking and savings accounts, so if you overdraft your checking account, the bank automatically transfers money from your savings account to cover the transaction.
A line of credit issued by the bank to cover any overdrafts.
Linking a credit card to your checking account, so any overdraft will be treated like a cash advance against that card.
Any type of overdraft protection still generally has a fee, and with a line of credit or a cash advance, you'll also need to pay interest. You don't want to rely on overdraft protection, but it's nice to have just in case.
7. FDIC or NCUA insurance
Insurance is how you'd get your money back if your bank ever goes belly up. This may be an unlikely scenario, but it has happened before, so you can never be too careful.
Banks get insurance through the Federal Deposit Insurance Corporation (FDIC), and credit unions get it through the National Credit Union Administration (NCUA). Both types of insurance cover up to $250,000 per depositor, institution, and ownership category.
While any good bank or credit union should have insurance, double check that a financial institution has it before you open an account with them.
Getting started with banking
Your first bank account is a big step towards taking full control of your finances. Since you could end up being a client for a large portion of your life, it's smart to do your homework and make sure the account you open checks all the boxes.
These savings accounts are FDIC insured and could earn you 13x your bank
Many people are missing out on guaranteed returns as their money languishes in a big bank savings account earning next to no interest. Our picks of the best online savings accounts can earn you 13x the national average savings account rate. Click here to uncover the best-in-class picks that landed a spot on our shortlist of the best savings accounts for 2023.
Two of our top online savings account picks:
Advertisement

LendingClub High-Yield Savings

Discover Online Savings

Member FDIC.

Member FDIC.

5.00 stars

Our ratings are based on a 5 star scale. 5 stars equals Best. 4 stars equals Excellent. 3 stars equals Good. 2 stars equals Fair. 1 star equals Poor.

We want your money to work harder for you. Which is why our ratings are biased toward offers that deliver versatility while cutting out-of-pocket costs.
= Best
= Excellent
= Good
= Fair
= Poor


5.00 stars

Our ratings are based on a 5 star scale. 5 stars equals Best. 4 stars equals Excellent. 3 stars equals Good. 2 stars equals Fair. 1 star equals Poor.

We want your money to work harder for you. Which is why our ratings are biased toward offers that deliver versatility while cutting out-of-pocket costs.
= Best
= Excellent
= Good
= Fair
= Poor


APY: 4.25%

APY: 3.60%

Min. to earn APY: $0

Min. to earn APY: $0
We're firm believers in the Golden Rule, which is why editorial opinions are ours alone and have not been previously reviewed, approved, or endorsed by included advertisers. The Ascent does not cover all offers on the market. Editorial content from The Ascent is separate from The Motley Fool editorial content and is created by a different analyst team.