A Beginner's Guide to Setting Financial Goals
by Dana George | Updated July 17, 2021 - First published on April 15, 2020
Many or all of the products here are from our partners that pay us a commission. It's how we make money. But our editorial integrity ensures our experts' opinions aren't influenced by compensation. Terms may apply to offers listed on this page.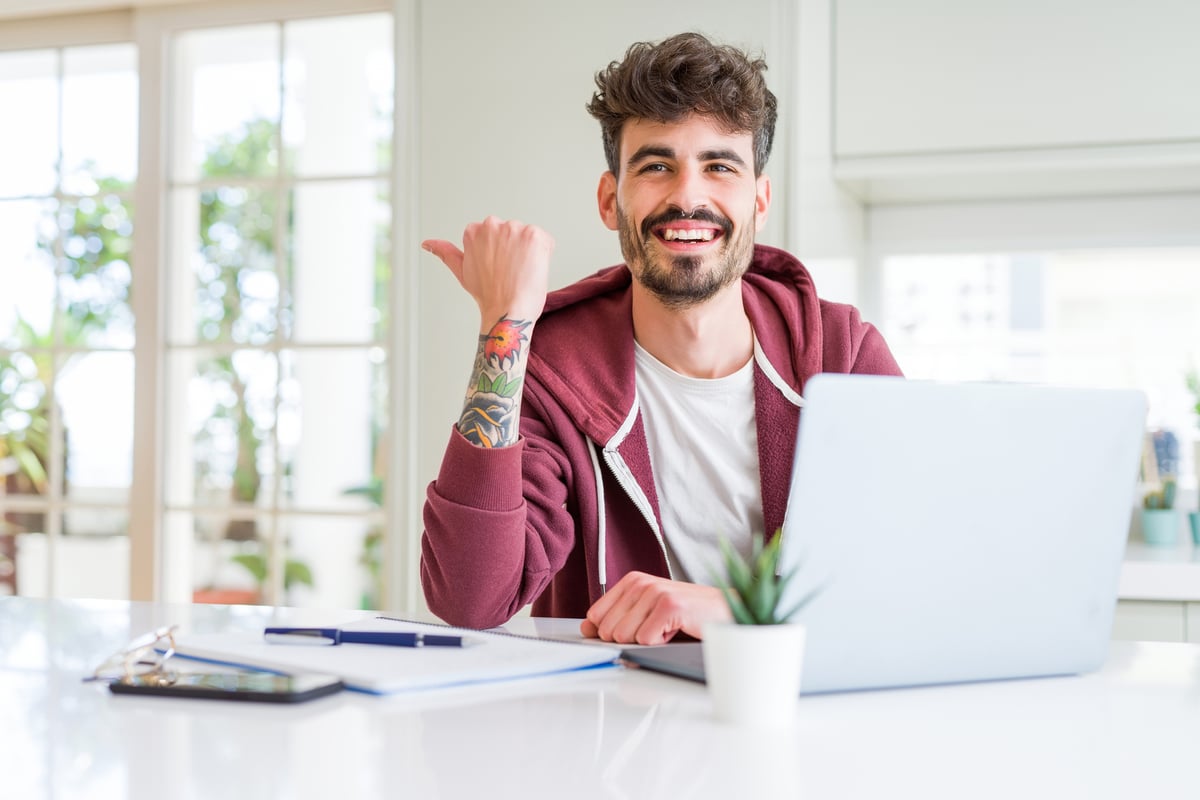 These steps will help you set financial goals that are as unique as you are.
Financial goals are like a GPS, guiding us toward our desired destination. Without goals, it's easy to get lost, to take a path that leads us so far off the main highway that we have trouble finding our way back. 
If you haven't set goals yet, it's not too late. Maybe you're swamped with things to do and simply have not had time to tackle the task. Perhaps you're not sure how to begin and lack the confidence to dive in without knowing how. Whatever the reason, we lay it all out here. Take these steps and you will find yourself in possession of personalized financial goals -- a GPS for your money and life.
You've got this
If you're a perfectionist who avoids doing new things out of fear of messing up, now is the time to let yourself off the hook. I'm going to make you a promise here: You will mess up. Setting financial goals involves estimating and making educated guesses. Some of those estimations and guesses will be wrong, and that's a good thing. Each time you tweak your financial goals, you are a bit closer to getting it just right. 
So, if the fear of messing up has prevented you from setting goals in the past, let go of that fear and just do it. These five steps will get you where you want to go.
Step one: Find some quiet time
Pour a cup of coffee or glass of wine. Sit in your favorite chair or ask for a corner table at your favorite diner. Plant yourself wherever you are most comfortable and give yourself enough time to explore your financial priorities. If you have a life partner, invite that person to join you. Wherever you are and whomever you're with, have a pad of paper and pen with you. Your exercise is to answer the following questions:
What do I care about most in the world?
If I had all the money I needed, what would I do first?
What do I want my life to look like in five years, 15 years, and 30 years?
Am I happy with the way my life is going today? If not, where would I rather be and what would I rather be doing?
Your answers to these questions matter. Each one helps you figure out what's important to you -- important enough to spend money on. 
Step two: Prioritize your goals
If you would rather spend a month hiking the Camino de Santiago than buy a car, make sure the former is higher on your priority list. If paying off debt matters more to you than buying a condo, give it a higher priority. You are the only person (or couple) who can make this list. Everyone else will have different goals and a different way of prioritizing their goals. The idea is to map out the landmarks on your own roadmap. 
Step three: Do your homework
Do a deep-dive internet search. Let's say that you decide you want to quit your current job and become a schoolteacher. Go online and research how much it would cost to go back to college and earn a teaching degree. 
If your primary goal is to open a tattoo parlor, research the cost of doing so. If you dream of seeing the turtles in the Galapagos Islands, figure out how much that trip will cost. In other words, attach a price tag to each of the priorities on your list. 
By the time you've finished this step, you should have a clear idea of how much money you will need to save in order to finance each of your dreams. Do not be discouraged by the total cost, because you are going to chip away at one priority at a time.
Step four: Create a budget
There's a budget for everyone, and here's why: A financial budget can be as simple or sophisticated as you choose. At the end of the day, the only thing that matters is that you list your regular monthly income and expenditures (the bills you pay each month). 
Listing these two sets of numbers allows you to quickly see if there is a gap between how much you earn and how much you owe. If your income is not enough to cover your expenditures and put money aside to fund your goals, it's time to cut costs. If cutting costs is out of the question, can you train for a new, higher-paying job or to take on a side hustle?
Don't allocate every cent just yet as you need to decide how to push any extra cash you have towards your goals.
Step five: Make sure your plan is measurable and flexible
Once you have a list of your financial priorities and know how much you need to save for each one, you can break them down into manageable monthly parts.

This is where your priorities, guesswork, and research come together. Be realistic about how much you think you can put towards your top priorities and don't forget to factor in the creation of an emergency fund if you don't already have one. Aim for enough to cover three to six months' worth of expenses. That way, there's less of a chance that a sudden illness or job loss will derail the plans you are putting in place.

Now you can add a timeframe -- how long you will give yourself to achieve that goal. 
For example, if one of your goals is to pay off a $10,000 credit balance at 17% interest, decide how much you can invest toward that goal each month and use a payoff calculator to figure out how long it will take. If your regular payment is $200, perhaps you can make a $300 payment each month instead. That way you'll have the balance paid off in 46 months, or just shy of four years. Being able to measure how far you've come can provide the psychological boost to keep going. 
It helps to look at financial goals the same way you would look at training to run a marathon. A job loss or other hiccup in your plan is a lot like pulling a tendon as you train for a race. You have to be flexible and recognize that real life is going to come at you hard. If you were a marathoner, you would know that the plan is to wait until the tendon heals and then get back to training. The same is true with your finances. Once a crisis has passed, get back to the plan. 
There's no single way to create a financial plan, and you will undoubtedly put your own spin on each of these tips. That just means that you're fully engaged and committed to preparing for your financial future.  
These savings accounts are FDIC insured and could earn you up to 17x your bank
Many people are missing out on guaranteed returns as their money languishes in a big bank savings account earning next to no interest. Our picks of the best online savings accounts can earn you more than 17x the national average savings account rate. Click here to uncover the best-in-class picks that landed a spot on our shortlist of the best savings accounts for 2022.
Two top online savings account picks
Advertisement

CIT Savings Connect

American Express® High Yield Savings

Member, FDIC

Member, FDIC

4.50 stars

Our ratings are based on a 5 star scale. 5 stars equals Best. 4 stars equals Excellent. 3 stars equals Good. 2 stars equals Fair. 1 star equals Poor.

We want your money to work harder for you. Which is why our ratings are biased toward offers that deliver versatility while cutting out-of-pocket costs.
= Best
= Excellent
= Good
= Fair
= Poor


4.00 stars

Our ratings are based on a 5 star scale. 5 stars equals Best. 4 stars equals Excellent. 3 stars equals Good. 2 stars equals Fair. 1 star equals Poor.

We want your money to work harder for you. Which is why our ratings are biased toward offers that deliver versatility while cutting out-of-pocket costs.
= Best
= Excellent
= Good
= Fair
= Poor


APY: 2.70%

APY: 2.00%

Best For: —

Best For: —

Min. to earn APY: $100

Min. to earn APY: $1
We're firm believers in the Golden Rule, which is why editorial opinions are ours alone and have not been previously reviewed, approved, or endorsed by included advertisers. The Ascent does not cover all offers on the market. Editorial content from The Ascent is separate from The Motley Fool editorial content and is created by a different analyst team.