The Best Ways to Pay for Your Child's College Education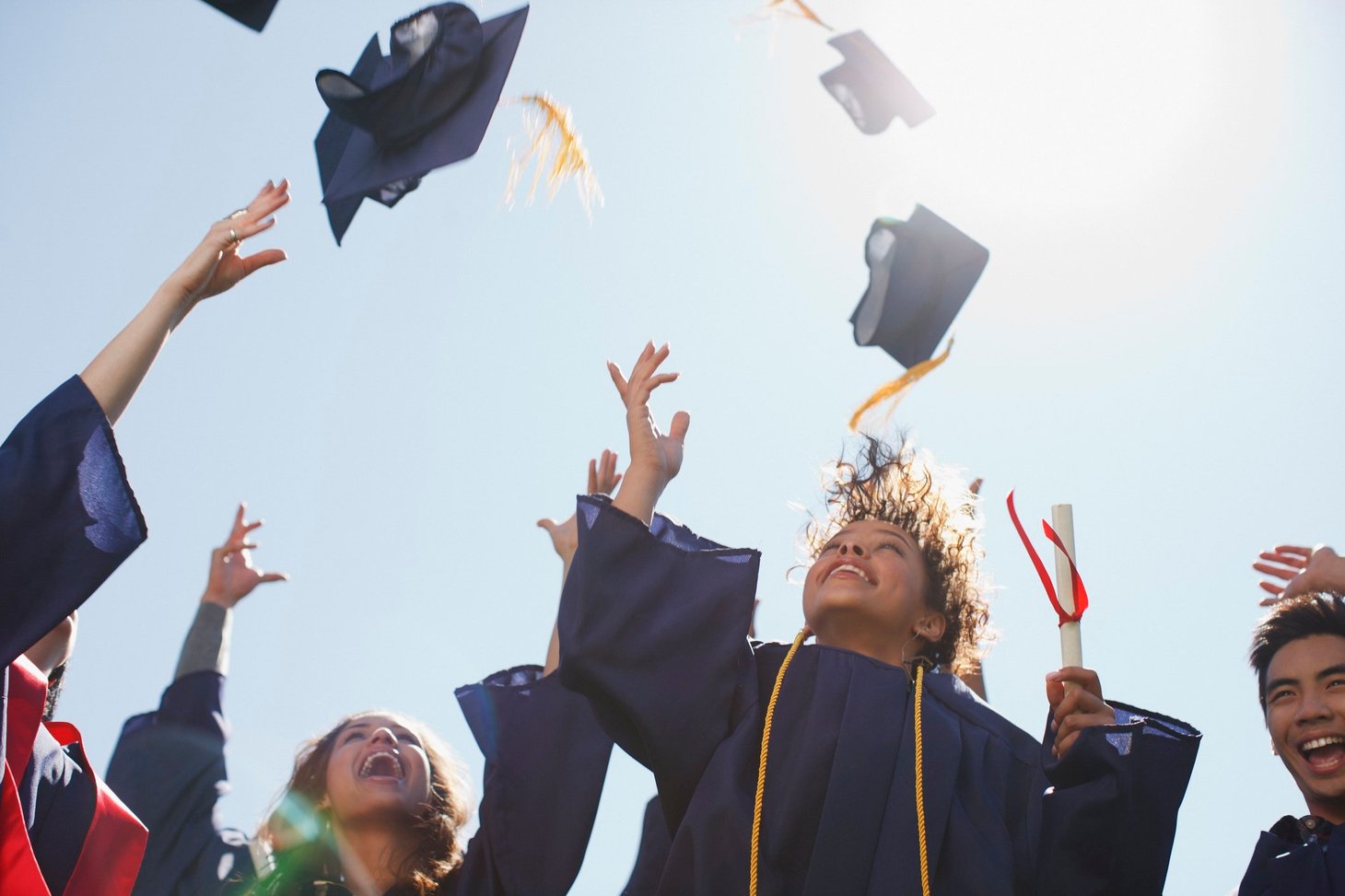 Many or all of the products here are from our partners that compensate us. It's how we make money. But our editorial integrity ensures our experts' opinions aren't influenced by compensation. Terms may apply to offers listed on this page.
Go down this list and take maximum advantage of the top sources of funding for your kids.Image source: Getty Images.
College has gotten so expensive that you can't afford to leave any stones unturned in finding good ways to help your kids pay for their education. Ideally, parents should try to save money and invest it in a brokerage account so it can grow as much as possible. There are also some special college savings accounts that allow you to take advantage of special federal tax benefits that the government offers.

As important as it is to help finance your child's college education if you can, there are other ways to pay for college that can be even better. By using as many of these tools as possible, you'll be in the best position to pay for college without burying yourself -- or your child -- under amountain of debt that'll take years to repay. In particular, the following can go a long way toward reducing the cost of college for you and your child:
Apply for scholarships.
Get grants from the college or from government entities.
Claim the American Opportunity Tax Credit.
Enroll in a work-study program.
Find an employer that will subsidize tuition.
We'll look at each of these in more detail below.
Scholarships: Nothing beats free money
Before you start looking into ways to reduce your own costs, see how much you can get others to pay for your child's education. There are large numbers of scholarships available to students, and you can find scholarships that are tailored to students of all types. Some scholarships aim to reward the students with the best academic prospects, while others are geared toward athletic standouts. You can also find scholarships for students pursuing various careers and fields of study, from the performing arts to engineering to pediatrics. Some organizations offer scholarships to students with demonstrated financial need, while others make a point of not judging on the basis of household income.

Scholarships are available through many providers, including businesses and nonprofits of all sizes. Some schools offer scholarships directly, so it's always smart to ask prospective schools for a list of available scholarships. In some cases, outside scholarship providers will offer their gifts to students seeking to attend a particular school or group of schools. However, there's also a host of unaffiliated scholarship providers that make funding available regardless of which school you choose.
Some scholarships require nothing more than a brief application and a short essay, while others require hours of work. At the same time, the more demanding scholarships tend to come with greater rewards. The amount on offer can range from three to five figures.
There's a wealth of information about scholarships on the internet and at college financial aid offices. It's up to you how much you want to work to find scholarships that'll get the job done.
Going the grant route
Grants look a lot like scholarships, but they tend to serve different purposes. You're much more likely to receive a grant if you have demonstrated financial need, and those who have financial resources to help them pay for college will find it more difficult to meet the qualifications to get grants to help them with their educational expenses.

Grants often come either directly from schools or from federal or state government programs. In some cases, grants are targeted to students who fall into specified groups, such as low-income households and minorities, while others are more general in their application.
The American Opportunity Tax Credit
Most undergraduate students can get the IRS to cover a portion of their college costs. The American Opportunity Tax Credit offers a 100% tax credit on the first $2,000 of qualified educational expenses for up to four years of undergraduate college education, as well as 25% of the next $2,000. This means that if you have $4,000 or more of expenses, then you'll qualify for a $2,500 tax credit.

To qualify for the credit, the person paying for the educational expenses -- usually the parent(s) -- must have income of no more than $90,000 as a single filer or $180,000 as a married couple filing jointly. Moreover, the credit is partially refundable: Even if you don't owe any income tax for the year, this credit can net you a refund of up to $1,000. Nonrefundable credits, meanwhile, can only be claimed if you owe income tax, and they cannot exceed the amount you owe.
Work-study opportunities
Work-study programs offer students the chance to apply their learning in real-world environments, getting valuable work experience that they can use to woo employers after they graduate. The Federal Work-Study Program provides part-time jobs for both undergraduate and graduate students, and the jobs are generally geared toward providing valuable services to a community or toward the student's specific area of study.

One great thing about work-study jobs is that their earnings aren't counted against you for financial aid purposes, so you can earn money and still retain any grants or other aid that your school has awarded you. Work-study jobs can be limited, and as you can see on the Department of Education website, there are sometimes special requirements you'll need to meet. But they're nevertheless worth looking into as a potential source of funding.
Employer tuition subsidies
A rising number of major employers understand the value of helping their employees get a college education. For instance, Starbucks offers full-time and part-time employees 100% tuition coverage for a first-time bachelor's degree through the online program at Arizona State, while Walmart covers all but $1 per day toward tuition, fees, and required course materials at the University of Florida, Brandman University, or Bellevue University.

Not all programs have unlimited flexibility, and some employers may only reimburse education in certain areas of study or degree programs that either relate to the employee's work or help to serve the company's needs. However, given how valuable a college education can be, this perk can dramatically increase the value of your compensation.
Be smart about paying for college
College is expensive, and no single source of funding is likely to do the job by itself. By using all the resources at your disposal, you'll be in a much better position to cover your children's college expenses without putting a major strain on anyone's finances.
These savings accounts are FDIC insured and could earn you 13x your bank
Many people are missing out on guaranteed returns as their money languishes in a big bank savings account earning next to no interest. Our picks of the best online savings accounts can earn you 13x the national average savings account rate. Click here to uncover the best-in-class picks that landed a spot on our shortlist of the best savings accounts for 2023.
Two of our top online savings account picks:
Advertisement

LendingClub High-Yield Savings

Discover Online Savings

Member FDIC.

Member FDIC.

5.00 stars

Our ratings are based on a 5 star scale. 5 stars equals Best. 4 stars equals Excellent. 3 stars equals Good. 2 stars equals Fair. 1 star equals Poor.

We want your money to work harder for you. Which is why our ratings are biased toward offers that deliver versatility while cutting out-of-pocket costs.
= Best
= Excellent
= Good
= Fair
= Poor


5.00 stars

Our ratings are based on a 5 star scale. 5 stars equals Best. 4 stars equals Excellent. 3 stars equals Good. 2 stars equals Fair. 1 star equals Poor.

We want your money to work harder for you. Which is why our ratings are biased toward offers that deliver versatility while cutting out-of-pocket costs.
= Best
= Excellent
= Good
= Fair
= Poor


APY: 4.25%

APY: 3.60%

Min. to earn APY: $0

Min. to earn APY: $0
We're firm believers in the Golden Rule, which is why editorial opinions are ours alone and have not been previously reviewed, approved, or endorsed by included advertisers. The Ascent does not cover all offers on the market. Editorial content from The Ascent is separate from The Motley Fool editorial content and is created by a different analyst team.
Dan Caplinger
owns shares of Starbucks. The Motley Fool owns shares of and recommends Starbucks. The Motley Fool recommends the following options: short July 2021 $120 calls on Starbucks. The Motley Fool has a
disclosure policy
.