A Breakdown of the HEALS Act Stimulus Bill as It Stands Today
by Dana George | Updated July 17, 2021 - First published on July 31, 2020
Many or all of the products here are from our partners that pay us a commission. It's how we make money. But our editorial integrity ensures our experts' opinions aren't influenced by compensation. Terms may apply to offers listed on this page.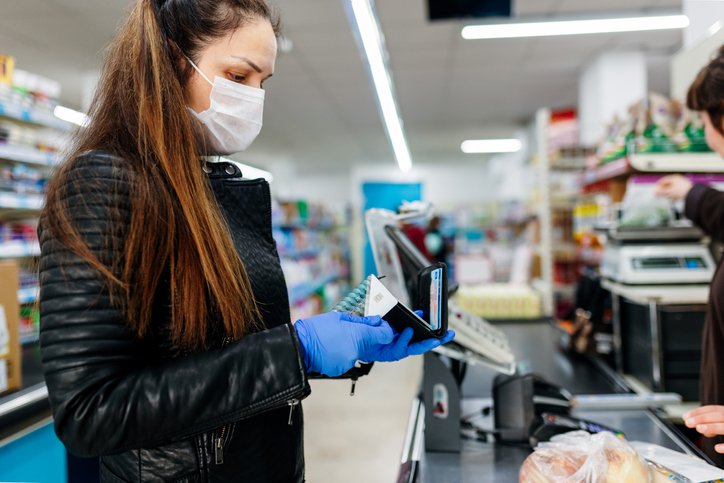 The HEALS Act, currently being debated and refined in Congress, is a mish-mash of ideas.
Despite how easy Schoolhouse Rock made it look in the animated short "I'm Just a Bill," getting a bill through the United States Congress is messy.
Case in point: The HEROES Act, an economic stimulus plan passed by the House of Representatives on May 15, has languished in the Senate for more than two months. After weeks of public hand-wringing and political maneuvering, the Republican majority in the Senate released its own proposal for a stimulus package on July 27: the Health, Economic Assistance, Liability Protection, and Schools (HEALS) Act.
The final version of the HEALS Act is likely to look very different once it's been taken apart and rebuilt by Congress. Democrats say it does not go far enough to get much-needed aid to the American public, while some Republicans claim it goes too far.
Throughout this article, you'll see the term "Senate GOP." That's because Monday's announcement was a product not of the entire Senate, but of Republican members only. We are still waiting to hear from Senators who were not involved in crafting the HEALS Act.
Here's a peek at the Senate GOP's $1 trillion wish list as it stands today and, where available, the approximate cost:
Stimulus checks
$1,200 to each eligible adult, up to $2,400 per household. $500 for each dependent, regardless of age. The House of Representatives and Senate agree on the need for more money in Americans' bank accounts.
Cost: A minimum of $218 billion (the cost of the first round of stimulus checks)
Extended unemployment benefits
The Senate GOP plan cuts the extra weekly payment of $600 to $200 for two months, at which time recipients will be eligible for up to 70% of their previously earned weekly wages. This is sure to be a hotly contested subject, given the number of people currently in financial trouble.
Cost: To be determined
Eviction protection
The Senate proposal discontinues eviction protections put in place for the approximately 43 million American renters by the CARES Act, replacing it with $3.3 billion in Housing Choice Vouchers. Administered by the U.S. Department of Housing and Urban Development (HUD), these vouchers are made available to very low-income, elderly, and disabled adults, and require renters to find housing and a landlord who agrees to rent under the program. HUD pays a housing subsidy directly to the landlord, and the renter is responsible for any rent payment beyond that amount. Although this is how vouchers are currently administered, we are unclear how the program will work if millions more apply for them.
It is estimated by the National Low Income Housing Coalition that at least $100 billion in rental assistance, coupled with a nationwide eviction moratorium, is the only way to prevent mass evictions.
Cost: $3.3 billion
Hazard pay for essential workers
The HEALS Act makes no mention of the hazard pay for essential workers included in Congress' HEROES Act.
Cost: $0
Food assistance
Although 26 million American adults reported going without enough food in July, The GOP proposal does not expand the Supplemental Nutrition Assistance Program (SNAP) or extend the Pandemic EBT program, a benefit for households with children who have lost access to free or reduced-price school meals. Anti-hunger advocates call these programs critical to providing relief when meal options have become scarce. The HEALS Act addresses food by including a perk that doubles the tax deductions businesses can take when dining out for business meals. It is commonly called the "three-martini-lunch deduction."
Cost: To be determined
Assistance to agricultural producers and peripheral businesses
The HEALS Act earmarks more than $20 billion for agricultural producers. This money would be available to growers and processors of food products, and also to agricultural-adjacent businesses like textile mills and biofuel manufacturers. That amount is startling, considering the federal government spent $23.7 billion on farm assistance in 2019 -- a dramatic increase over previous years -- before the pandemic. This new amount is in addition to $19 billion focused on the industry through the CARES Act. Of that $19 billion, $16 billion was direct aid to producers, and $3 billion went to the USDA to purchase agricultural products from these same producers.
Cost: $20 billion-plus
Defense spending
The Senate GOP proposal includes more than $18 billion in defense spending unrelated to COVID-19. Among the items the proposal would fund are additional C-130J aircraft ($720 million), additional F-35A aircraft ($686 million), a space sensor laser ($290 million), and ground-based midcourse defense ($200 million).
Cost: $18 billion
NASA
The HEALS Act proposes $818 million for NASA.
Cost: $818 million
F.B.I. building
In what may be one of the most controversial proposals, the Senate GOP seeks to give President Trump a new F.B.I. building, constructed on the site of the current one. Since 2012, the F.B.I. has planned to build new headquarters in the D.C. suburbs, a move highly criticized by Trump. Why the president does not want the current F.B.I. building sold to another party is a matter of speculation.
Cost: $1.8 billion
Sprucing up of the White House
The Senate GOP proposes including $377 million for the modernization of the White House West Wing.
Cost: $377 million
As of Monday, the Senate GOP's proposal consisted of 177 pages of ideas for how to spend $1 trillion. The debate underway concerns how many of those proposals are designed to help everyday Americans through the COVID-19 pandemic, and how many are solely meant to make donors and particular constituents happy.
Keep in mind that these proposals are more of an "opening bid" than an etched-in-stone stance. Finalizing the stimulus package will require give and take, and ultimately, no one is likely to be entirely happy with the final product. If we learned anything from Schoolhouse Rock, it's that it takes patience, courage, and a whole lot of debate to get a bill through Congress.
These savings accounts are FDIC insured and could earn you up to 19x your bank
Many people are missing out on guaranteed returns as their money languishes in a big bank savings account earning next to no interest. Our picks of the best online savings accounts can earn you more than 19x the national average savings account rate. Click here to uncover the best-in-class picks that landed a spot on our shortlist of the best savings accounts for 2022.
Two top online savings account picks
Advertisement

CIT Savings Connect

American Express® High Yield Savings

Member, FDIC

Member, FDIC

4.50 stars

Our ratings are based on a 5 star scale. 5 stars equals Best. 4 stars equals Excellent. 3 stars equals Good. 2 stars equals Fair. 1 star equals Poor.

We want your money to work harder for you. Which is why our ratings are biased toward offers that deliver versatility while cutting out-of-pocket costs.
= Best
= Excellent
= Good
= Fair
= Poor


4.00 stars

Our ratings are based on a 5 star scale. 5 stars equals Best. 4 stars equals Excellent. 3 stars equals Good. 2 stars equals Fair. 1 star equals Poor.

We want your money to work harder for you. Which is why our ratings are biased toward offers that deliver versatility while cutting out-of-pocket costs.
= Best
= Excellent
= Good
= Fair
= Poor


APY: 2.40%

APY: 1.90%

Best For: —

Best For: —

Min. to earn APY: $100

Min. to earn APY: $1
We're firm believers in the Golden Rule, which is why editorial opinions are ours alone and have not been previously reviewed, approved, or endorsed by included advertisers. The Ascent does not cover all offers on the market. Editorial content from The Ascent is separate from The Motley Fool editorial content and is created by a different analyst team.