Here's How You Can Avoid Paying Too Much for Your Auto Loan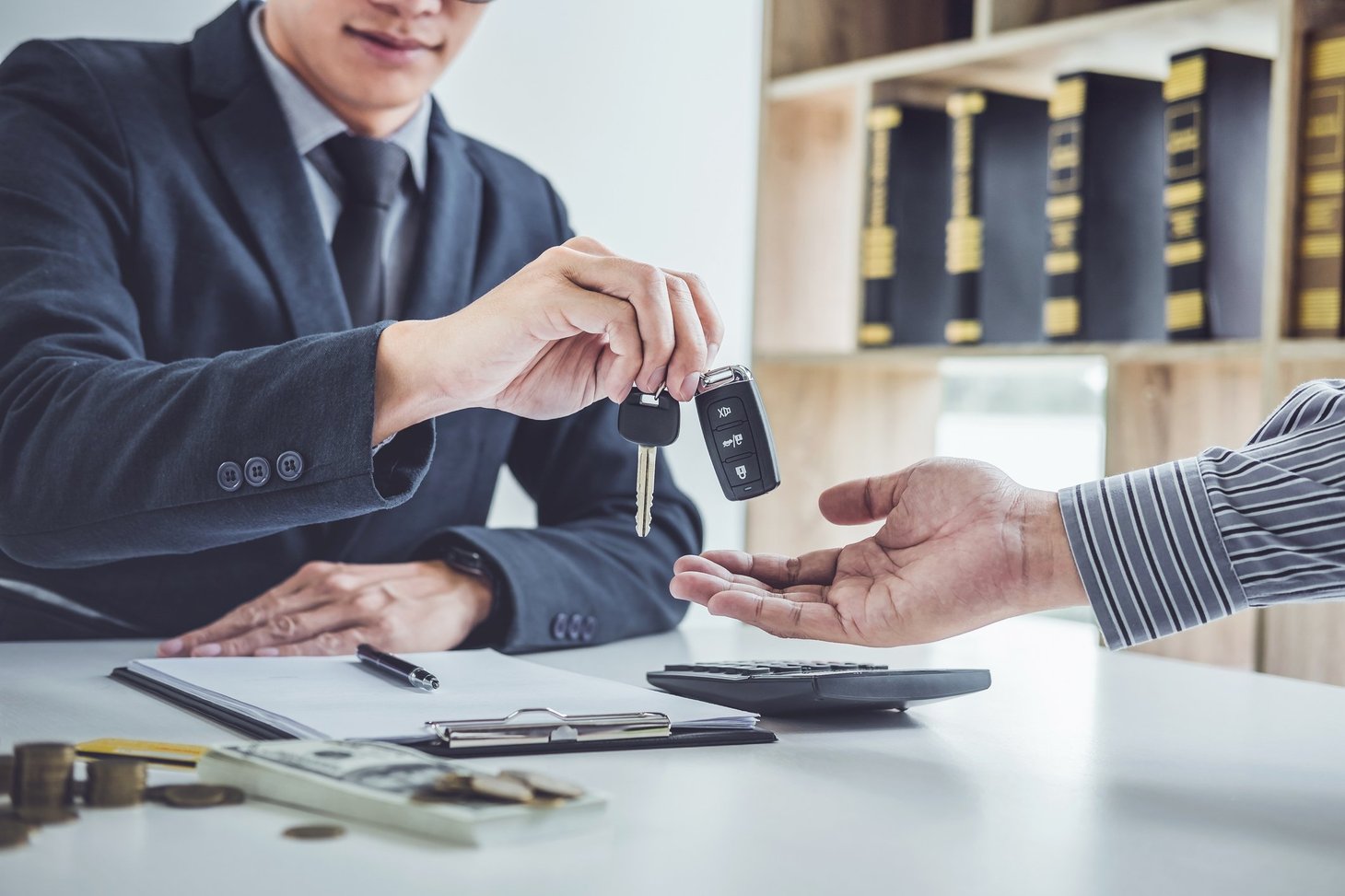 Many or all of the products here are from our partners that compensate us. It's how we make money. But our editorial integrity ensures our experts' opinions aren't influenced by compensation. Terms may apply to offers listed on this page.
Are you under the misconception that interest rates are fixed? Everything is negotiable, including how much you pay to borrow money.
You've dreamed of a new (or gently used) car for years. You have a down payment together and are finally ready to take the plunge. You see an ad from a local dealership touting a "special" interest rate and say to yourself, "Wow. I'll never find a better rate than that!" 
Not so fast. 
Take a quick tour of car dealerships from the comfort of your keyboard. Check out their "special" interest rates. Notice a trend? The rates vary to such a degree that it appears they've been plucked from a magical rate hat. 
Could it be that interest rates are simply a suggestion?
How it works
Financing through a dealer works like this: They collect information from you and forward that information to one or more prospective lenders who run a credit report. Based on your report, the prospective lenders either decline to finance the loan or propose an interest rate, also referred to as a "buy rate." 
The rate you get depends on many factors, including your credit score. And the rate the dealer quotes you may be higher because it includes extra to compensate the dealer for handling your financing. And that's where the wiggle room comes in. The dealer can lower this up-front compensation by lowering your interest rate. 
Prepare to negotiate
Get your financial house in order before shopping for a car, or any other loan for that matter. You can only negotiate from a position of power when lenders want you as a customer. Take these four steps to get the best deal: 
1. Make sure your credit is strong
The higher your credit score, the greater your ability to access the best interest rates. For example, a buyer with a strong credit score of 750 and above will have better access to low interest rates than one with a score of 680. 
Request a copy of your credit report, and if your score is not as high as it should be, take time to improve it. Even if improving your score means waiting an extra 12-18 months to buy a car, the better rates will pay off for years to come. 
If your credit is not great, but you have saved up enough for a down payment and absolutely need a vehicle today, ask a trusted friend or family member to cosign for you. It's a big ask because your cosigner's credit score will be damaged if you don't keep up with your payments. 
Consider the difference between interest rates for new vehicles from September 2019. A credit score of 750 or more would get you an interest rate of 4.3%, whereas a credit score of 650-699 would mean paying an interest rate of 7.65%. A $36,000 vehicle at 4.3% for 60 months would cost $668 per month. The same vehicle at 7.65% would cost $724 per month, a difference of $56 each month, or $3,360 over the life of the loan. 
2. Have a pre-approval letter in hand
You can save yourself the hassle of trying to figure out the dealer's buy rate and what they're adding to your costs by going directly to a bank or credit union for loan approval. Do it before you even walk into the car dealership as it will give you additional leverage during negotiations. 
Be aware that your credit score will take a slight hit when a hard check is carried out. However, it is also normal behavior to shop around for a loan, so all inquiries within a 30-day period count as a single inquiry for the credit scoring companies.
Once a bank or credit union has run your credit, the interest rate offered is the true rate and will not include the markup often found at dealerships. Helpful hint: Because they are not-for-profit organizations, credit unions typically offer lower interest rates than banks. 
The fact that you have a pre-approval letter does not mean that you're committed to accepting that loan. But you might find that once you tell the dealer you don't need their financing, they offer an attractive rate of their own. 
It pays to shop around. Getting a sweet deal on a car leads to a smaller loan, less interest, and the ability to pay the note off faster. You may not nail as low an interest rate as you'd like, but you can fight for a lower price on the car. If you like to haggle, employ that skill. If you don't, bring someone along who does. 
3. Take advantage of auto-pay discounts
Many lenders offer a discount on interest if you sign up for automatic payments. Their rationale is that you're more likely to pay on time if they're taking the payment out of your account on the same day each month. 
The discount is normally small -- typically around 0.25% -- but it can add up. For example, say your loan is $20,000 and the interest rate without auto-pay is 5.5%. You take out a 60-month loan and have a monthly payment of $382. The same loan with a 0.25% discount saves approximately $3 per month, or $180 over the life of the loan. It may not sound like much, but the savings are enough to change the oil in your car four times. 
Take the technique on the road
As long as your financial ducks are in a row, you can negotiate any loan, including a mortgage or personal loan. Lenders need qualified customers to borrow in order to turn a profit. Your job is to make yourself so qualified that they will agree to your terms. 
When it comes to auto loans, here's how to snag the best interest rate in a nutshell:
Get a copy of your credit report. If there are mistakes, have them corrected. If possible, take steps to raise your credit score before buying a new vehicle. 
If you absolutely need a car today but have poor credit, consider enlisting a cosigner to improve your rating. 
Get pre-approved for a loan at a bank or credit union. Have the pre-approval letter with you when you visit the car lot. 
Negotiate the price of the car with vigor. As of 2018, there were 16,753 franchised car dealerships in the U.S. If the first dealership refuses to budge on the price, another may be more receptive. 
Take advantage of the auto-pay discount.


If your credit score is strong it's because you've worked hard to get it there. Take advantage of that fact by working with a lender who respects your relationship with money and values you enough to offer you the lowest possible interest rate. 
These savings accounts are FDIC insured and could earn you 13x your bank
Many people are missing out on guaranteed returns as their money languishes in a big bank savings account earning next to no interest. Our picks of the best online savings accounts can earn you 13x the national average savings account rate. Click here to uncover the best-in-class picks that landed a spot on our shortlist of the best savings accounts for 2023.
Two of our top online savings account picks:
Advertisement

LendingClub High-Yield Savings

Discover Online Savings

Member FDIC.

Member FDIC.

5.00 stars

Our ratings are based on a 5 star scale. 5 stars equals Best. 4 stars equals Excellent. 3 stars equals Good. 2 stars equals Fair. 1 star equals Poor.

We want your money to work harder for you. Which is why our ratings are biased toward offers that deliver versatility while cutting out-of-pocket costs.
= Best
= Excellent
= Good
= Fair
= Poor


5.00 stars

Our ratings are based on a 5 star scale. 5 stars equals Best. 4 stars equals Excellent. 3 stars equals Good. 2 stars equals Fair. 1 star equals Poor.

We want your money to work harder for you. Which is why our ratings are biased toward offers that deliver versatility while cutting out-of-pocket costs.
= Best
= Excellent
= Good
= Fair
= Poor


APY: 4.25%

APY: 3.60%

Min. to earn APY: $0

Min. to earn APY: $0
We're firm believers in the Golden Rule, which is why editorial opinions are ours alone and have not been previously reviewed, approved, or endorsed by included advertisers. The Ascent does not cover all offers on the market. Editorial content from The Ascent is separate from The Motley Fool editorial content and is created by a different analyst team.
Ally is an advertising partner of The Ascent, a Motley Fool company.
Dana George
has no position in any of the stocks mentioned. The Motley Fool owns shares of and recommends Ethereum. The Motley Fool has a
disclosure policy
.