How Many Savings Accounts Should I Have?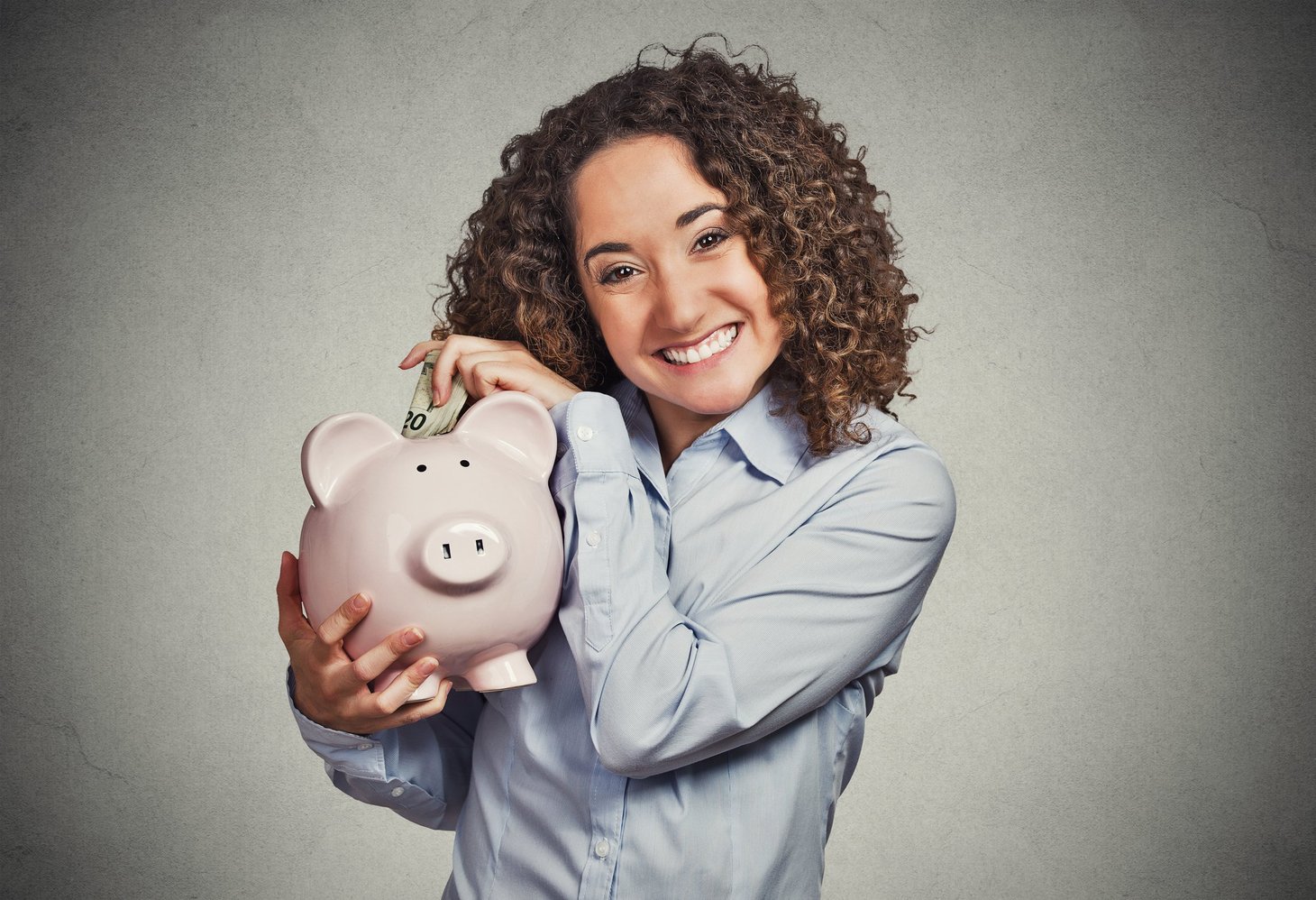 Many or all of the products here are from our partners that compensate us. It's how we make money. But our editorial integrity ensures our experts' opinions aren't influenced by compensation. Terms may apply to offers listed on this page.
If you have a single savings account, you could be missing out. Find out how many you should have -- and how to manage them.Image source: Getty Images.
You probably know how important it is to save money. You probably also know that high-yield savings accounts can help you hit savings goals a little bit faster by paying you a better interest rate than you'd get with most local banks -- therefore opening a high yield savings account is a good idea.
But do you know how many savings accounts you should have? If not, this guide can help you make the decision on the right number of accounts to open and maintain.
There's no limit on the number of savings accounts you can open
When it comes to savings accounts, there's no such thing as too much of a good thing. In most cases, banks will allow you to open multiple savings accounts if you want to do so.
Opening a savings account doesn't hurt your credit score -- unlike opening too many credit cards at once. If you choose savings accounts that don't impose monthly fees or have account minimum balance requirements, opening multiple accounts also won't cost you any money either.
The only limitation on how many savings accounts you can have at one time is the number of accounts you need and can manage.
Having multiple savings accounts is a good idea
Not only can you open multiple savings accounts, but it's actually a really good idea to do so. That's because you should have lots of different savings goals and should be putting aside money on a regular basis to accomplish all of them.
If you create a separate savings account for each different savings goal you have, you'll reap many benefits. Some of the advantages of having a separate account for each goal include:
Easier automation: You can automate transfers of an appropriate amount of money to each different account so you can make sure you're on track to hit all your savings goals. This could mean transferring $250 a month to your house down payment account; $50 a month to your car repair account; and $100 a month to your vacation account, for example. By having multiple accounts, you can automatically allocate the right sum to every type of savings.
Easier goal tracking: Having multiple accounts also makes it easy to track your progress on each separate financial goal you have. If you simply move all your money into one savings account, it'll be hard to determine how your vacation fund is progressing or whether you've met your goal for saving three to six months of living expenses in an emergency fund. If you've got a separate account for each goal, you can see exactly where you're on track and where you're falling short.
Enhanced motivation: Saving money can seem like a hardship -- but it's easier if you can envision all the great things you'll do with the cash you're setting aside. Having a designated account for each goal you've set for yourself will make it easier to stay motivated. After all, that $50 or $100 deposit just got you closer to that vacation, the house you want to buy, or the financial security your emergency fund will provide.
Reduced chance of misspending money: When you've got separate savings accounts earmarked for each goal, you're less likely to misuse the funds you've set aside because it will be very clear to you what each dollar is meant for.
How many savings accounts do you need?
Since it's a good idea to have a savings account for each financial goal you're working towards, you'll need to make a list of the financial goals you want to work towards currently. Then open an account for each of those goals. Some of the different types of savings accounts you may need include:
A house down payment fund or a home repair fund if you're already a homeowner
An account to help you pay cash for a new car or to cover auto repairs
An emergency fund with three to six months of living expenses
A vacation fund for trips you want to take
A savings account for big purchases you hope to make, such as for a new fridge or a new TV
An account to pay annual taxes if you end up owing the IRS or your state or if you don't escrow your property taxes
Of course, you'll also need accounts to save for retirement and for college for your kids. But those accounts shouldn't just be standard savings accounts -- you should look into accounts that provide tax advantages, such as a 401(k) or IRA for retirement savings and a 529 for college.
If you qualify for a health savings account because you have a high-deductible health plan, you should also open a health savings account with a broker that offers one. If you don't qualify for an HSA, it may make sense to just have a standard savings account for healthcare expenses to help you cover out-of-pocket care costs.
How to manage multiple savings accounts
Managing multiple savings accounts is pretty easy if you open all your accounts at one bank. Be sure to choose a bank that provides a good annual percentage rate (APR) so you can earn the maximum return on the money you invest.
Make sure the account doesn't impose minimum balance requirements, either to avoid fees or to be eligible to earn the advertised interest rate. Since you'll be spreading your money among multiple accounts, it may be harder for you to meet those requirements.
Once you have your accounts open, you should allocate transfers of the appropriate amounts of money to each separate account. Ideally, the money will move automatically from your checking account to savings as soon as you get paid so you don't take a chance on not meeting your financial goals.
Deciding how much to transfer to each savings account requires careful budgeting, as well as detailed goal setting. If you know how much you need to save in total, and what your deadline is for hitting that goal, you can decide exactly how much to transfer each week, each month, or each payday. Then, fit those numbers into your budget and make sure the cash will be available to cover the transferred funds.
Having multiple savings accounts makes achieving financial goals easier
Having multiple savings accounts really does work. My husband and I have several different accounts for home repairs, cars, emergencies, pet care, and property tax. Having these accounts helps us ensure we always have the money we need to cover costs. The process of saving and managing money is much easier thanks to multiple accounts designated for different goals -- so why not give it a try?
These savings accounts are FDIC insured and could earn you 12x your bank
Many people are missing out on guaranteed returns as their money languishes in a big bank savings account earning next to no interest. Our picks of the best online savings accounts can earn you 12x the national average savings account rate. Click here to uncover the best-in-class picks that landed a spot on our shortlist of the best savings accounts for 2023.
Two of our top online savings account picks:
Advertisement

LendingClub High-Yield Savings

CIT Savings Connect

Member FDIC.

Member FDIC.

5.00 stars

Our ratings are based on a 5 star scale. 5 stars equals Best. 4 stars equals Excellent. 3 stars equals Good. 2 stars equals Fair. 1 star equals Poor.

We want your money to work harder for you. Which is why our ratings are biased toward offers that deliver versatility while cutting out-of-pocket costs.
= Best
= Excellent
= Good
= Fair
= Poor


4.00 stars

Our ratings are based on a 5 star scale. 5 stars equals Best. 4 stars equals Excellent. 3 stars equals Good. 2 stars equals Fair. 1 star equals Poor.

We want your money to work harder for you. Which is why our ratings are biased toward offers that deliver versatility while cutting out-of-pocket costs.
= Best
= Excellent
= Good
= Fair
= Poor


APY: 4.25%

APY: 4.60%

Min. to earn APY: $0

Min. to earn APY: $100
We're firm believers in the Golden Rule, which is why editorial opinions are ours alone and have not been previously reviewed, approved, or endorsed by included advertisers. The Ascent does not cover all offers on the market. Editorial content from The Ascent is separate from The Motley Fool editorial content and is created by a different analyst team.