How Much Does It Cost to Transfer Money Between Banks?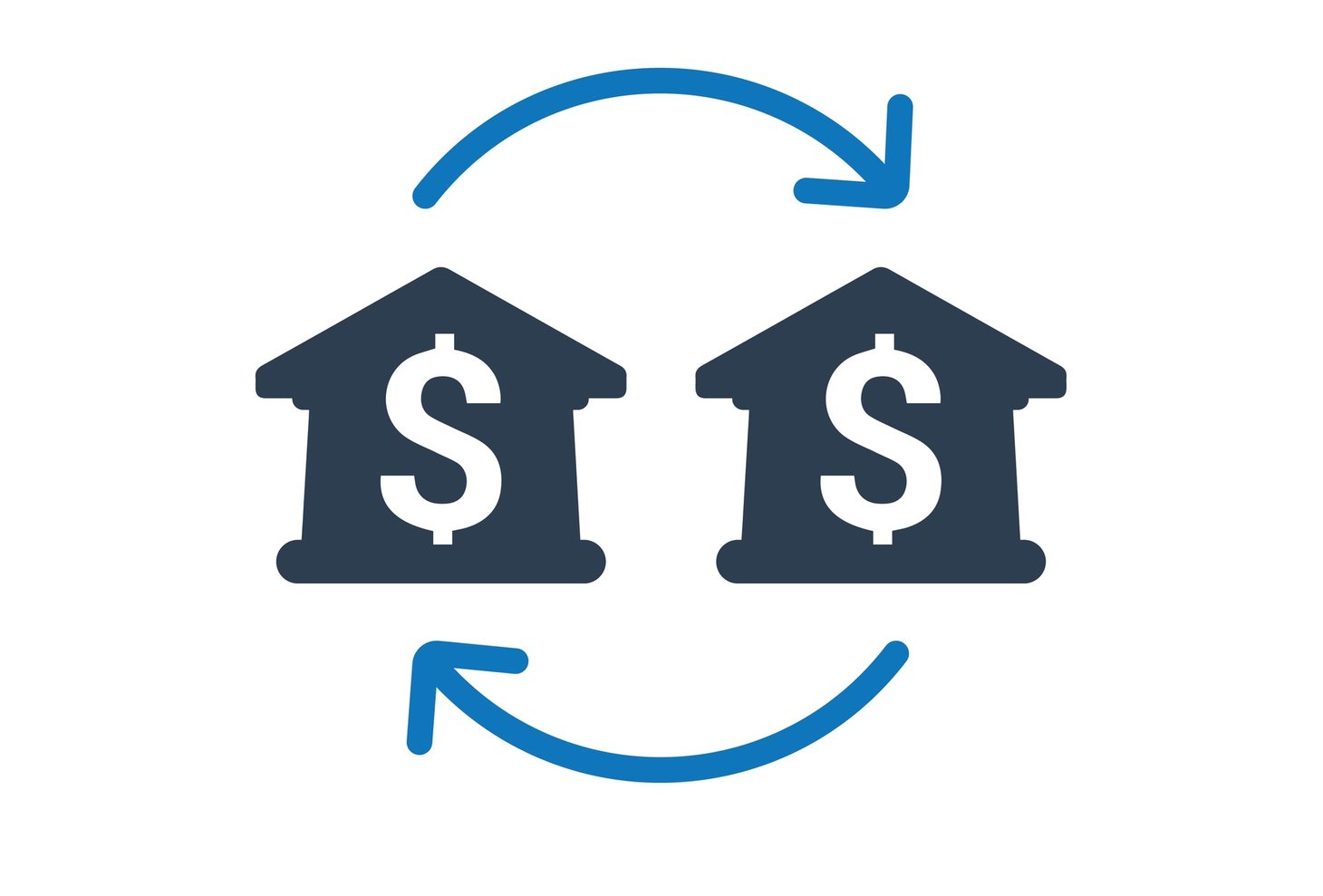 Many or all of the products here are from our partners that compensate us. It's how we make money. But our editorial integrity ensures our experts' opinions aren't influenced by compensation. Terms may apply to offers listed on this page.
Moving money from account to account is a key part of managing your finances. You can't afford to pay high fees just to get access to your own money.Image source: Getty Images.
Assembling a set of bank accounts to meet all of your needs can get complicated. At the simplest level, a good checking account gives you instant access to your money through check-writing, debit card transactions, online bill payment, or good old-fashioned in-person withdrawals from your bank's branch locations. A savings account doesn't offer check-writing, but it does give you other ways to get your money quickly, and it will typically pay a healthy interest rate to boot. For many, a money market account is the best of both worlds, including both higher interest rates and limited check-writing privileges.
Sometimes, you'll find that the best accounts for each purpose won't necessarily be at the same banking institution. In that case, you'll need to make transfers of that money between banks in order to make sure the right accounts have the right amounts to take care of your financial needs. If you have to pay a lot in order to move money between your accounts at different banks, then it can ruin what would otherwise be a good strategy. Below, we'll take a look at various methods you can use to transfer money between banks and what costs are reasonable to expect for each of them.
The four ways to transfer money between banks
It used to be that the simplest way to move money between banks would've been to make a withdrawal at one branch and physically take the cash or a bank check to a branch of the other bank. However, with the advent of online banking, it's rare that you'd ever have to resort to using that tactic -- even if it might still remain an option in some cases.
Instead, there are four primary ways that most people use to move money from one bank to another:
Writing a check on an account at one bank and depositing it at the other bank.
Arranging for an electronic funds transfer using the Automated Clearing House network.
Having your bank send a wire transfer.
Using an app that specializes in person-to-person money transfers.
We'll look at each of these in turn below.
Sending a check
Obviously, sending a check is a simple way to move money from one bank to another. All you have to do is write the check, mail it to the other bank, and include instructions to deposit the check in the appropriate account. Most banks won't charge a thing for this, so you'll only have to bear the cost of a postage stamp to handle the mailing.
There are several downsides, though. First, it can take several days for a check to make its way through the mail. Even once your bank receives the check, it'll take more time before the deposit is completed and the funds clear. In addition, this method only works if you have a checking account at the bank from which you want to send funds. If you're trying to get money back from a savings account to a checking account at another bank, then you'll be out of luck using this strategy.
Doing an ACH transfer
The most common way of moving money between banks is through electronic funds transfers over ACH. This process is relatively quick, usually taking around one to three business days for money to appear in the correct account. Many banks offer the service as a free benefit for accounts. In some cases, a bank will offer an expedited service at a higher cost, and a few banks actually charge for outgoing transfers regardless of timing.
Most banks that have online access let you set up ACH transfers on your own. You'll need the banking information for the receiving bank, including routing numbers and account numbers. If you have to go through a bank employee to do the ACH transfer, then additional costs can be involved.
Bank wire transfers
The fastest way to move money is through a wire transfer. With domestic wires, money can move on the same day, preventing you from having to wait to complete a subsequent transaction from the receiving account. Wire transfers are also available internationally, which typically isn't available with an ordinary ACH transfer.
The big downside of wire transfers is the cost. Most banks charge pretty hefty fees for wires, with higher charges for payments but smaller fees to receive wire transfers as well. International wire transfers can get even more expensive as additional expertise is required. It's not unusual to pay a total of $30 to $35 for a domestic transfer, and $40 to $50 or more for an international transfer. Nevertheless, for urgent needs, it's hard to find a faster way to move forward.
Person-to-person payments
Finally, several services allow for person-to-person payments that you can use to move money between your own bank accounts. Services include PayPal, Zelle, Popmoney, Square Cash, and Venmo, and although the specific mechanics of how they work differ, the net result is generally the same.
You'll find many differences among these services in terms of how long they take and how expensive they are. One thing to keep in mind is that when you're moving money between banks, you're acting as both the sender and the receiver. So even if a particular service offers free payments to the sender, you might end up having to pay a fee when you receive the sent money into the bank account where you wanted the cash to go.
The big benefit of a healthy banking relationship
Once you start looking into the effort of moving money from bank to bank, it often gives you a new appreciation for the value of finding a single financial institution to meet all of your banking needs. If you can find a bank that will give you a special relationship-based deal on multiple bank accounts -- each of which are attractive enough to make them viable competitive options -- then it can be worth it to accept a very slightly less lucrative offer just to avoid the hassle and expense of moving money back and forth across your multiple bank accounts elsewhere.
These savings accounts are FDIC insured and could earn you 13x your bank
Many people are missing out on guaranteed returns as their money languishes in a big bank savings account earning next to no interest. Our picks of the best online savings accounts can earn you 13x the national average savings account rate. Click here to uncover the best-in-class picks that landed a spot on our shortlist of the best savings accounts for 2023.
Two of our top online savings account picks:
Advertisement

LendingClub High-Yield Savings

Discover Online Savings

Member FDIC.

Member FDIC.

5.00 stars

Our ratings are based on a 5 star scale. 5 stars equals Best. 4 stars equals Excellent. 3 stars equals Good. 2 stars equals Fair. 1 star equals Poor.

We want your money to work harder for you. Which is why our ratings are biased toward offers that deliver versatility while cutting out-of-pocket costs.
= Best
= Excellent
= Good
= Fair
= Poor


5.00 stars

Our ratings are based on a 5 star scale. 5 stars equals Best. 4 stars equals Excellent. 3 stars equals Good. 2 stars equals Fair. 1 star equals Poor.

We want your money to work harder for you. Which is why our ratings are biased toward offers that deliver versatility while cutting out-of-pocket costs.
= Best
= Excellent
= Good
= Fair
= Poor


APY: 4.25%

APY: 3.60%

Min. to earn APY: $0

Min. to earn APY: $0
We're firm believers in the Golden Rule, which is why editorial opinions are ours alone and have not been previously reviewed, approved, or endorsed by included advertisers. The Ascent does not cover all offers on the market. Editorial content from The Ascent is separate from The Motley Fool editorial content and is created by a different analyst team.
Dan Caplinger
owns shares of PayPal Holdings. The Motley Fool owns shares of and recommends PayPal Holdings. The Motley Fool recommends the following options: long January 2022 $75 calls on PayPal Holdings. The Motley Fool has a
disclosure policy
.