How to Make the Most of the Holidays (Without Becoming the Grinch)

There's an expectation that we will all overspend this holiday season, but you don't have to. Here's how to enjoy the festivities without going into debt. 
As the holiday season approaches, we're divided into two camps. There are those who love the holidays and embrace the "go big or go home" philosophy, and others for whom the holidays are simply something to be endured. 
The "go big or go home" camp are often willing to go into debt in an attempt to create something memorable. But money worries are a big source of stress for the other camp too. While some may grieve the loss of a loved one or yearn for happier times, others feel stressed just thinking about how much they need to accomplish or spend.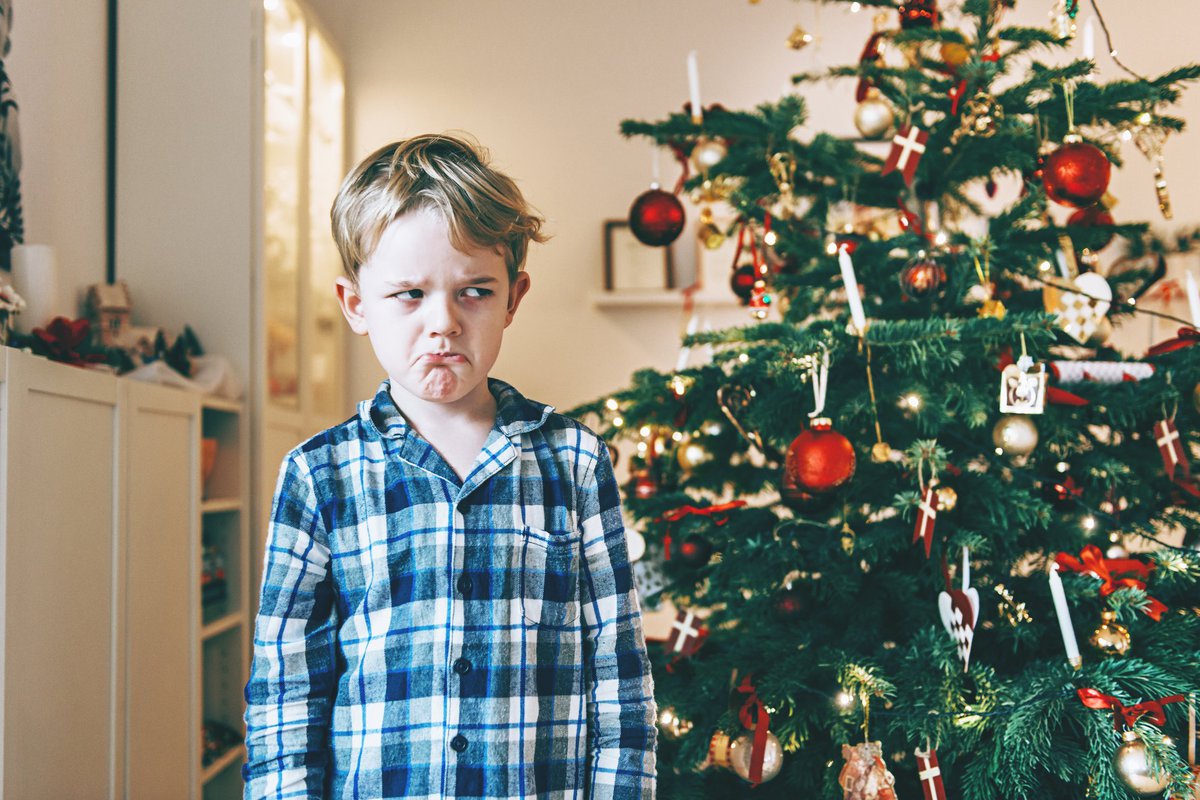 Many of us wonder how we're going to pay for the festivities without racking up debt (or more debt). And it's tough to imagine how our holiday might match up with those we see on television -- particularly when the budget is tight.
Holiday debt stress
Consumers who took on holiday debt in 2018 ended up owing an average of $1,230. Of that debt, 68% was financed via credit cards, and 14% by personal loans. 
And 62% of those who went into debt said they felt stressed about doing so, which makes sense. If the interest rate on that debt is 16% and the borrower pays $100 each month, it will take 14 months to pay the $1,230 off. Another holiday season will come and go before the debt from the previous season is paid.
Moreover, the stress is really bad for us. Research has shown an increase in heart attacks around the holidays, and while these heart attacks can't be tied to any one cause, stress is thought to play a role.
A new normal?
One of the best ways to reduce holiday stress is to throw out the rule book. There's nothing that says we have to do things the way we've always done, or that our holidays should look like something out of a movie. 
If you're on a tight budget or simply want to find a simpler way to celebrate, there are plenty of ways to make it happen. Sometimes making new traditions is a fun and enjoyable way to reduce both emotional and financial pressures.
Grinch-free changes
Here are some practical ways to get through the holidays without taking on debt or becoming the Christmas Grinch. You might even have something left in the bank come January.
Make a gift list: Figure out who you are going to purchase gifts for and how much you will spend on each recipient.
Use the envelope system: Say you plan to spend $50 on your mother. Put $50 cash in an envelope and when the money is spent, it's spent. The envelope system works due to what researchers refer to as the "pain of payment." Simply put, we're smarter with money when we pay with cash. 
Shop as early as possible: There is nothing like waiting until the last minute to overspend out of frustration -- or desperation.
Find the best deal before you leave the house: If you have a smartphone, apps like ShopSavvy allow you to plug in what you're shopping for. The program then shows you both online and local retailers that sell the item. That way, you can see how much that item costs through each merchant, saving yourself time and ultimately, money.
Be open: Talk to friends and family about your decision to enjoy the holidays without going into debt. You may be surprised by how many of them feel the same way.
Kids-only rule: If a portion of your holiday spending comes from buying for everyone in the extended family, make a "gifts for kids only" rule.
Crafty gifts: Many people will tell you that handmade gifts are among the best they've ever received. If you're a DIYer, use that skill to save money.
Book early: Save on travel by booking early, using credit card points. You could even schedule an "alternative holiday." Why not choose another weekend with less air and road traffic and lower gas prices to celebrate?
Talk to the kids: This might be where it gets tough. We want to give our children everything they desire in the hope that they'll remember this holiday season forever. Let them know that you want to celebrate the holidays in a meaningful way, and that spending more money is not going to make that happen. Assure them that it's going to be fabulous -- in a new and different way.


Make it about the experience 
Think back to your childhood. How many specific gifts do you remember receiving? Of those, how many do you still have because they were so precious to you? The gifts we give others often have a short shelf life. They're used for a while, then either wear out or are given away.
If you've ever watched a grandparent's face as they recall that "wonderful" holiday, even though they had little money for gifts, you may be struck with how consumer-orientated today's holidays have become. But aren't we all aiming for a sense of joy that has nothing to do with the trinkets we give and receive? Joy is derived from relationships. Here are some things you can do to recalibrate the focus of this holiday season: 
Invite neighbors for a potluck.
Go caroling (yes, it's embarrassing but so much fun).
Deliver a homemade pie to an elderly neighbor.
Purchase a small gift for a child who may not otherwise receive one.
Donate clothes to a local shelter or food to a food bank. 
Make cookies and deliver them to people you care about. 


The health and emotional benefits of giving are numerous and bound to help you and yours focus on what's important. 
Take time for yourself
You undoubtedly have a lot going on this upcoming holiday season. Remember to take time for yourself, even if it just means making a phone call to a close friend or sitting down with a good book. It's only chaotic if you allow it to be. The best part of being an adult is having the ability to rewrite the rules when the old ones no longer make sense.
Come 2020, you'll likely look back with pride on this holiday season, knowing that you saved both your sanity and your budget. 
These savings accounts are FDIC insured and can earn you 18x your bank
Many people are missing out on guaranteed returns as their money languishes in a big bank savings account earning next to no interest. Our picks of the best online savings accounts can earn you more than 18x the national average savings account rate. Click here to uncover the best-in-class picks that landed a spot on our shortlist of the best savings accounts for 2020.
Two top online savings account picks
We're firm believers in the Golden Rule, which is why editorial opinions are ours alone and have not been previously reviewed, approved, or endorsed by included advertisers. The Ascent does not cover all offers on the market. Editorial content from The Ascent is separate from The Motley Fool editorial content and is created by a different analyst team.