How We Waste Money on Good Intentions
by Emma Newbery | Updated July 17, 2021 - First published on May 29, 2020
Many or all of the products here are from our partners that pay us a commission. It's how we make money. But our editorial integrity ensures our experts' opinions aren't influenced by compensation. Terms may apply to offers listed on this page.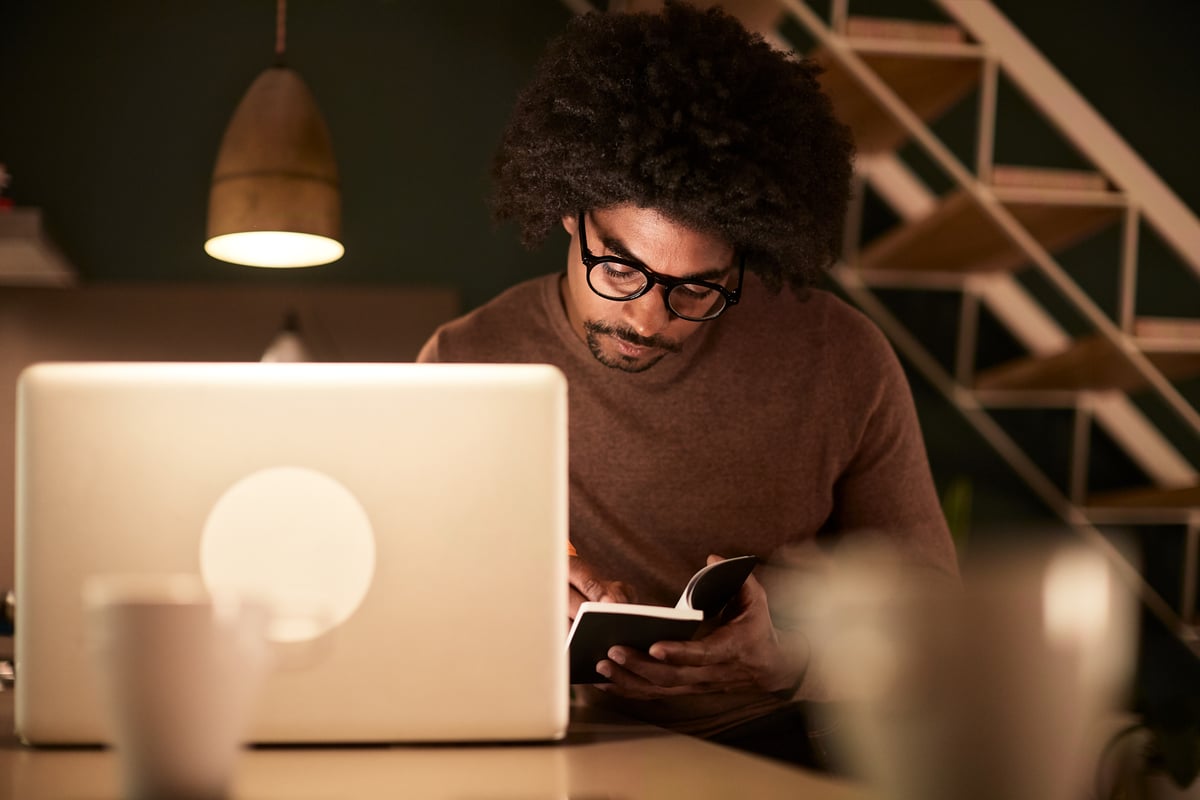 Don't splurge on online learning unless you're really going to follow through.
It's easy to be seduced by ads offering simple ways to hone your skills, and never more so than during lockdown. Many people began quarantine with the best intentions, thinking they'd use all that extra time to improve themselves.
There's a wealth of possible learning out there, whether you want to be a better manager, take up photography, or learn how to design a website. And some people -- especially those who have lost their jobs or had their hours reduced -- have seized the opportunity to reskill. But others have quickly found it just isn't possible to do any serious learning while having to juggle working from home, staying sane, and caring for kids. 
Don't get me wrong; self-improvement is to be applauded. But how many of us have signed up for online courses that we never got around to taking? Or paid for an online meditation subscription that we used for only three days? Or bought books that we didn't read? 
Before you fork over that cash, here are some questions to ask yourself:
1. Will I follow through?
I'm always a sucker for a special offer, and I love learning new things. Last year, I paid for several video courses at a one-time-only 90% discount without first setting aside the time to do them. The truth is, I didn't save myself $540 -- I spent $60. I paid for more than 150 hours of classes that just became another guilt-inducing item on my to-do list.
Unlike, say, an evening class at a local school or community center, you are the one who will have to motivate yourself to log on and do that 12-week video course on how to code. And if you're not going to do it, perhaps it's better to save up and pay more for an in-person course that you will actually attend once the world starts to reopen.
Maybe your goal during lockdown is to get in better shape. Paying for a monthly fitness course could be a great way to get fit, and online courses can teach you useful skills. You just have to be realistic about how much time it's going to take and whether that's time you can commit to. 
2. Can I get it for free?
If you are trying to master a difficult piece of software or teach yourself to cook, first make sure you're aware of what you can get for free. 
If you're tempted to buy a book, could you get it from the library instead? Even if you can't visit in person, find out what virtual resources your local library has to offer. There's also plenty of sites such as Project Gutenberg where you can find all kinds of free ebooks.
If it's a video tutorial that's got you excited, first check to see if you can find the same information on YouTube. That's not to say there aren't benefits to paid courses. For example, some online learning platforms give you certificates or qualifications that you might need. Or perhaps you value the ability to interact with the tutor or other students. What matters is that you make a clear decision about what you are paying for and why it is worth it.
There are two closely related questions here: "Do I already have it?" and "Did I finish the last one?" There's no point in spending money to learn how to become an expert in social media if you didn't finish the book you bought last year on website marketing. If you haven't finished the projects you already started -- and aren't getting value from the things you've subscribed to -- it's probably better to get your money's worth before you start something new.
3. What's the total cost?
Another way we throw away money on self-improvement is by not fully researching the costs. For example, let's say you want to build a new website for your side hustle. You've found a great course online and allocated time in your weekly schedule. You've tried some of the free options but want the structure and support of a paid course.
It may cost more than you first think. What software do you need to buy? Is there an annual subscription for your domain and another fee for web hosting? Does the course come with supporting materials, or will you also have to buy those, too? Bear in mind that if you don't get around to finishing your website, those monthly or annual hosting fees will continue to come out of your bank account.
The real cost of self-improvement
We're bombarded with ways we can learn new skills and become better people. And it's incredible to think of how much potential learning we have at our fingertips. The trouble is that it all adds up. For example, you might spend $20 a month with a popular online course provider and another $20 a month on books. Throw in a yoga subscription and you've just spent $50 a month, which comes to $600 a year.
If you put $50 a month into a high-interest savings account paying 2% interest, you'd have over $3,150 after five years -- enough to pay for a luxury vacation or pad out your emergency fund. And if you invested it for the long term on the stock market, where average returns could be about 7%, in 10 years you could rack up over $8,700. 
Whether you want to gain new skills for work or learn for the sake of learning, it's not a bad way to spend your money. Just remember that simply buying a book or video course is not the same as reading the book or watching the video. One may make you feel like you did something good. The other will actually teach you something you want to know.
These savings accounts are FDIC insured and could earn you up to 17x your bank
Many people are missing out on guaranteed returns as their money languishes in a big bank savings account earning next to no interest. Our picks of the best online savings accounts can earn you more than 17x the national average savings account rate. Click here to uncover the best-in-class picks that landed a spot on our shortlist of the best savings accounts for 2022.
Two top online savings account picks
Advertisement

CIT Savings Connect

American Express® High Yield Savings

Member, FDIC

Member, FDIC

4.50 stars

Our ratings are based on a 5 star scale. 5 stars equals Best. 4 stars equals Excellent. 3 stars equals Good. 2 stars equals Fair. 1 star equals Poor.

We want your money to work harder for you. Which is why our ratings are biased toward offers that deliver versatility while cutting out-of-pocket costs.
= Best
= Excellent
= Good
= Fair
= Poor


4.00 stars

Our ratings are based on a 5 star scale. 5 stars equals Best. 4 stars equals Excellent. 3 stars equals Good. 2 stars equals Fair. 1 star equals Poor.

We want your money to work harder for you. Which is why our ratings are biased toward offers that deliver versatility while cutting out-of-pocket costs.
= Best
= Excellent
= Good
= Fair
= Poor


APY: 2.70%

APY: 2.00%

Best For: —

Best For: —

Min. to earn APY: $100

Min. to earn APY: $1
We're firm believers in the Golden Rule, which is why editorial opinions are ours alone and have not been previously reviewed, approved, or endorsed by included advertisers. The Ascent does not cover all offers on the market. Editorial content from The Ascent is separate from The Motley Fool editorial content and is created by a different analyst team.