Published in: Banks | April 21, 2020
Should You Open a Money Market Account With Your Stimulus Check?
If you're trying to decide what to do with your stimulus check, why not put it to work for you?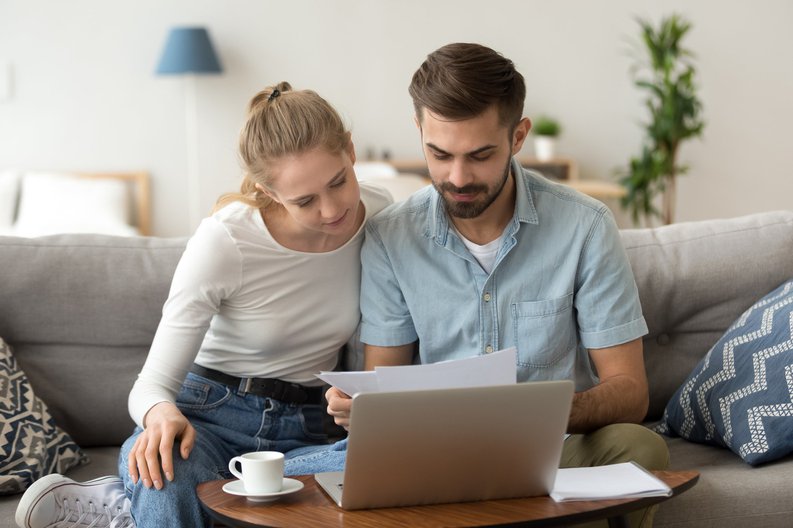 If you are one of the 80 million Americans expecting to receive a stimulus check as part of the Coronavirus Aid, Relief, and Economic Security (CARES) Act, you may wonder if there's a way to make that money work for you. Because of its flexible nature, a money market account (MMA) may be precisely what you're looking for.
What is a money market account?
If a savings account and a checking account had a baby, it would be the money market account. An MMA offers the flexibility of a checking account and a higher interest rate -- higher than most savings accounts, in fact.
You set up a money market account in much the same way you'd set up any checking account. You can have your paycheck automatically deposited into it, write checks against it, and manage it online. 
The catch is that you may need to pay a high minimum deposit, and you're limited to six "convenient" transactions a month. Any transaction beyond that will incur a fee, generally in the neighborhood of $15. Many of the things you might use the account for, such as writing a check or transferring money, count as convenient transactions. Certain less convenient transactions do not count against the limit. They may include, for example, withdrawing money at an ATM or the bank. The rules differ depending on the financial institution, so before opening an MMA, make sure you know which transactions count against the limit.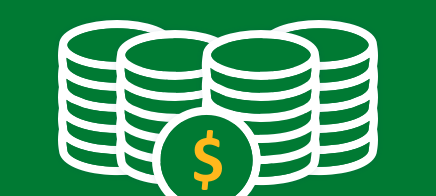 The Ascent's best high-yield savings accounts
Want to grow you savings? Ditch the traditional savings account for one of The Ascent's best high-yield savings accounts. These accounts can have APYs that are over 20x the national average savings account rate. Start saving today.
See the picks
MMAs: Making the most of your stimulus check
Some of the highest-paying money market accounts offer APYs of up to 2%. That's slightly higher than some of the best savings accounts -- and a lot higher than the average savings account rate of 0.07%. However, the biggest downside of an MMA is that you can't generally snag those top rates without a high initial deposit and ongoing balance. For example, one bank is currently offering a rate of 1.70% APY for a minimum balance of $25,000. Four to five-figure minimum deposits are typical. 
If you don't qualify for the highest rates, don't dismiss the idea just yet; an MMA may still be a good option for your stimulus check. Look for a money market account that offers a low or no-minimum initial deposit and compare it with savings accounts you can qualify for. 
MMAs have a lot to offer, including:
Access to funds: Unlike savings accounts, many MMAs offer debit cards, check-writing and some online banking such as automatic transfers. While the number of transactions is limited, you still have six to work with, and an MMA makes those transactions easier. Right now, it's doubly convenient to be able to write a check or use a debit card since the novel coronavirus makes it challenging to visit a bank in person.
High interest rates: MMAs are an excellent place to keep savings you may need to access in the short term, such as your emergency fund. It's tough to beat the higher interest rates if you don't want to tie your cash up for a long time. And if your income has dropped because of the COVID-19 crisis, a near-term view may make sense. Plus, you may come to view those transaction limitations as a friendly reminder to leave that money alone and allow it to grow.
Security: As long as you're doing business with a financial institution insured by the FDIC or NCUA (if you're not sure, ask), your account is insured for up to $250,000 per depositor. In uncertain times, it's good to know that funds from your stimulus check are protected. 


Questions to ask yourself
If you've received a stimulus check, you need to decide what to do with it before you can decide where to put it. Do you want to use it to pay down debt, shore up your emergency fund, invest for the future, or simply get through the coming weeks or months? The answer may be a combination of these.
Do you have enough money right now to pay for the basics, like housing and food? If not, you may be better putting the extra money straight into your checking account where you can use it to pay your regular bills.
Do you have enough cash saved in an emergency fund to cover your family for three to six months or more? An MMA could be the perfect place to stash your emergency cash. 
Do you have enough money to qualify for an MMA with a high interest rate? If not, see whether you could get a higher interest rate with a savings account.
Are you confident that you won't need to touch that stimulus money in the near future? If so, you might want to invest your stimulus check in a short-term CD or use it to prepare for the future.


With so much up in the air during the coronavirus crisis, you may be reluctant to invest in a CD or IRA that you can't access easily. Aside from offering attractive interest rates, MMAs give you fast, penalty-free access to your money. That might be just the ticket for your stimulus check. 
These savings accounts are FDIC insured and can earn you 20x your bank
Many people are missing out on guaranteed returns as their money languishes in a big bank savings account earning next to no interest. Our picks of the best online savings accounts can earn you more than 20x the national average savings account rate. Click here to uncover the best-in-class picks that landed a spot on our shortlist of the best savings accounts for 2020.
Two top online savings account picks