Should You and Your Spouse Have Joint Bank Accounts?
by Kailey Hagen | Updated July 17, 2021 - First published on March 21, 2020
Many or all of the products here are from our partners that pay us a commission. It's how we make money. But our editorial integrity ensures our experts' opinions aren't influenced by compensation. Terms may apply to offers listed on this page.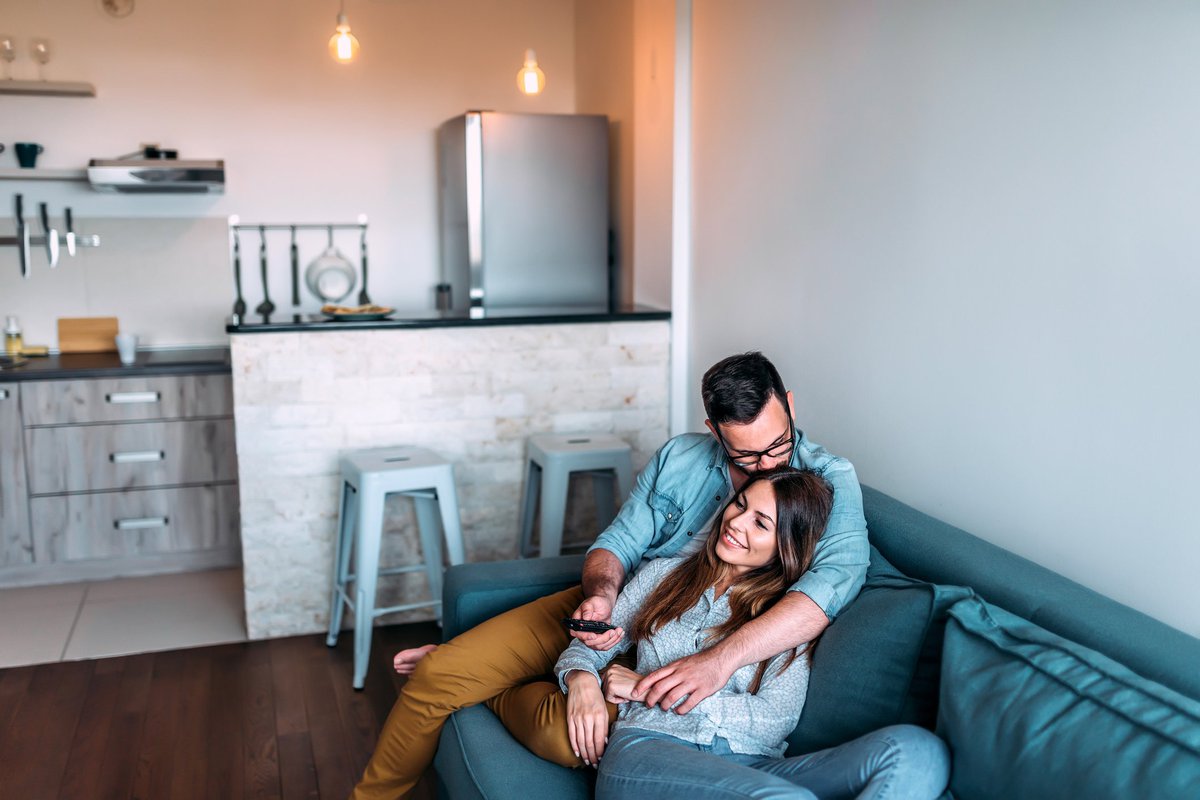 Keep your marriage blissful by choosing a money management strategy you can both agree on.
Keep your marriage blissful by choosing a money management strategy you can both agree on.
Marriage is more than just a ring on your finger. You and your spouse also have to figure out how you're going to manage your finances going forward. One of the major decisions you have to make is whether you're going to get joint bank accounts or maintain separate accounts.  
There are pros and cons to both options, and there's also a third choice that could serve as a happy medium if you're having trouble deciding whether to keep things separate or mix your money together. There isn't really a right or wrong answer here. It all depends on what works best for you as a couple. Below, I take a closer look at all three choices. 
Option 1: Joint bank accounts
The primary advantage of having joint bank accounts is that all of your money is in one place, so you don't need to figure out who's going to pay what bill or whether your spouse is hiding some of their income in a separate bank account. It's all in one place. You can both access it as needed, and you can both track where the money is going. 
However, this approach can be problematic if the two of you have very different attitudes toward money. For example, if one person is focused on saving and the other one loves to spend, this could lead to arguments about how your joint funds are used. 
If you decide to merge your money together, you should set clear ground rules for how much you need to save for bills, how much to save for your long-term goals, and how much each person can spend on whatever they want.
Option 2: Separate bank accounts
When you have separate bank accounts, you don't have to worry as much about what the other person is doing with their money. You decide as a couple who is going to pay for which bills, and then you have the rest of your money to do what you please with. It can also make things easier in case of a divorce. No one likes to think this could happen to them, but separate bank accounts can make it easier to figure out how much money belongs to each spouse.
The drawback: Separate bank accounts makes managing your money a little messier. Recurring monthly bills are one thing, but less predictable expenses, such as groceries, can be a little more difficult to split up. If one person is paying for the majority of the bills, the other person will have to give them money every month. Also, if one person is holding onto the savings for both partners, the other one might have difficulty accessing the funds when they need them. 
When you keep your money separate, you'll also have to decide how you want to split up the bills. You could split them 50/50, or you could do it based on how much each person brings into the household. For example, the spouse who earns more could pay the majority of the bills. Again, it's up to you and your spouse to decide how you'd like to approach this.
Option 3: Both joint and separate accounts
If you don't like either of the options above, you could do some of both. Set up joint accounts for family expenses and maintain separate accounts for your leftover money. Each spouse could contribute a portion of their income to the joint account to cover bills and to save for long-term goals, such as a house down payment. Whatever money each spouse has left over after this could remain in their separate bank accounts, where they can spend it how they please.
Now, you'll still have to make a choice about how much each person is going to contribute to the household expenses, and again, you can split it in half or break it down by how much each person contributes to the household. There is a concern when you're maintaining separate accounts that one person might hide some of their income, especially if you're basing who owes what on how much each person brings into the household. So this might not be the best choice if you don't trust your spouse, but hopefully that isn't the case.
You can try out a few different strategies until you find the one that works best for you. You and your spouse probably had separate bank accounts before you got married, so you can continue using those to start. If you decide that doesn't work well for you, you can always open a joint bank account and partially or fully merge your finances further down the line.
These savings accounts are FDIC insured and could earn you up to 12x your bank
Many people are missing out on guaranteed returns as their money languishes in a big bank savings account earning next to no interest. Our picks of the best online savings accounts can earn you more than 12x the national average savings account rate. Click here to uncover the best-in-class picks that landed a spot on our shortlist of the best savings accounts for 2022.
Two top online savings account picks
We're firm believers in the Golden Rule, which is why editorial opinions are ours alone and have not been previously reviewed, approved, or endorsed by included advertisers. The Ascent does not cover all offers on the market. Editorial content from The Ascent is separate from The Motley Fool editorial content and is created by a different analyst team.