Some Wells Fargo Customers May See Credit Score Drop Due to Account Closures
Many or all of the products here are from our partners that pay us a commission. It's how we make money. But our editorial integrity ensures our experts' opinions aren't influenced by compensation. Terms may apply to offers listed on this page.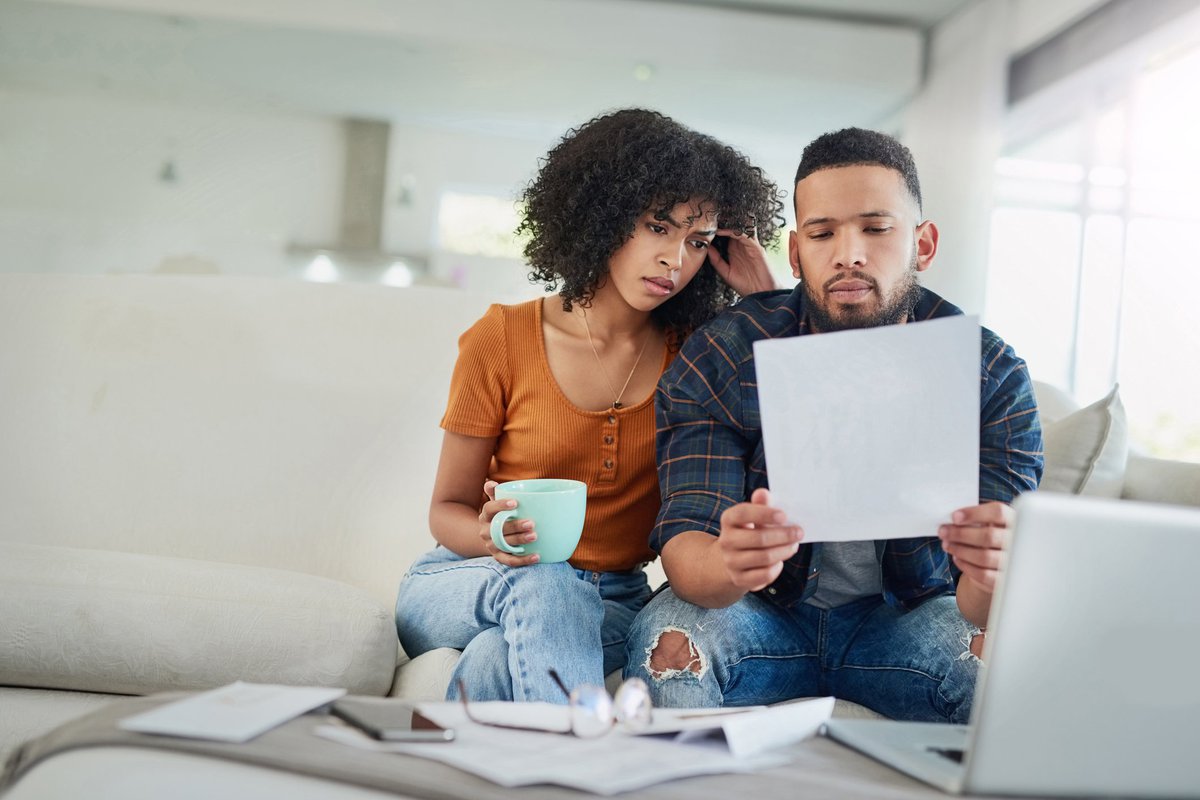 An unknown number of Wells Fargo customers recently received a disheartening letter.
There's a bit of a breakup brewing. Wells Fargo isn't talking right now, but they recently sent a Dear John letter of sorts to customers carrying personal lines of credit.
These loans, heavily advertised as the perfect way to pay for home improvements or pay off high-interest credit cards, were popular with customers for several reasons:
The accounts being closed are revolving credit lines that allow customers to borrow anywhere from $3,000 to $100,000 as needed. Not only could customers pay off credit cards or remodel the kitchen, but they knew that they had funds readily available to them in an emergency.
The line of credit could be linked to a customer's checking account, assuring that they would never face an expensive or embarrassing overdraft.
Depending on a customer's credit limit, having an open line of credit could boost their credit score (more on that in a moment).
The interest rate was variable, ranging from 9.5% to 21%. In these days of historically low rates, this particular benefit could be a bargain compared to credit cards or other high-interest products.
What Wells Fargo told customers
In a six-page letter to account holders, the bank said, "Wells Fargo recently reviewed its product offering and decided to discontinue offering new Personal and Portfolio lines of credit accounts and close all existing accounts."
It's that "close all existing accounts" that may cause trouble for some Wells Fargo customers.
The credit score trap
Roughly 30% of our FICO® credit score is based on a factor called "utilization ratio." It's also sometimes referred to as "amounts owed." Lenders want to know that we have access to lots of credit but are careful about the amount of credit we use. The lower our credit utilization ratio, the better our overall credit score. Here's how losing access to that revolving credit could be tough on Wells Fargo customers.
Say a customer previously had a revolving line of credit with a limit of $50,000. Maybe they used $10,000 of that limit to remodel a guest bath or pay off high-interest debt. That meant that their utilization ratio on that loan was 20% ($10,000 ÷ $50,000 = 0.20).
As long as they weren't using too much available credit from other sources, that's a fine ratio. Using 30% or less of available credit is considered good. And it only gets better as the account holder makes regular payments and pays down the balance. Each month, their utilization ratio drops, enhancing their credit score.
Once Wells Fargo closes the accounts (they gave customers 60 days warning), that revolving line of credit disappears. It now appears that a customer who owes $10,000 on a $50,000 revolving line of credit owes $10,000 on a $10,000 loan. So instead of a 20% utilization ratio, they have a 100% utilization ratio.
It may work out for customers who are fortunate enough to have other open lines of credit (with zero or low balances). But if the Wells Fargo personal line of credit is someone's sole loan, or they owe more than 30% on other debts, they could see a dip in their FICO® Score.
It's all about how much debt they carry in relation to their total available credit.
Why it matters
It's important to remember that it is not the fault of Wells Fargo customers that their accounts are being closed. Yet they are the ones who may have trouble getting approved for a mortgage, credit card, or auto loan.
If their credit score drops by too much, they could have trouble renting a home or landing a job. It might also be hard on customers who counted on those available funds to help their children with tuition, take a trip, or finish a project around the house.
Instead of a variable rate, customers are expected to make regular monthly payments at a fixed interest rate until their loans are paid in full. There is no word on how much the average fixed rate will be.
A matter of history catching up with Wells Fargo?
In 2018, the Federal Reserve banned the bank from growing its balance sheet. Two years earlier, Wells Fargo customers began to notice fraud in their accounts. High-level managers had pressured bank employees to open as many accounts as possible through cross-selling (selling multiple financial products).
Rather than actually selling those products, employees bowed to pressure to open credit cards in customers' names without their consent. They also opened checking and savings accounts, which sometimes meant dipping into a customer's existing account and moving money. Wells Fargo employees issued insurance policies to customers without the customer's knowledge.
In short, they pulled every trick in the book to make it appear as though they had far more business than they had, all at the expense of the customer.
As a result of Wells Fargo's actions, the Federal Reserve placed growth limits on the bank. Last year, the bank halted all new home equity lines of credit and cut back on auto loans. And yet, their six-page letter made no mention of the scandal.
Instead, they offered this: "In an effort to simplify our product offerings, we've made the decision to no longer offer personal lines of credit as we feel we can better meet the borrowing needs of our customers through credit card and personal loan products."
The bank has not disclosed how many customers are affected by their latest decision, although they claim they are "committed to helping each customer find a credit solution that fits their needs."
In the meantime, there's little Wells Fargo customers can do regarding the closing of their existing personal line of credit. In the FAQ section of their breakup letter, the bank wrote, "We apologize for the inconvenience this Line of Credit closure will cause. The account closure is final."
These savings accounts are FDIC insured and could earn you up to 19x your bank
Many people are missing out on guaranteed returns as their money languishes in a big bank savings account earning next to no interest. Our picks of the best online savings accounts can earn you more than 19x the national average savings account rate. Click here to uncover the best-in-class picks that landed a spot on our shortlist of the best savings accounts for 2022.
Two top online savings account picks
We're firm believers in the Golden Rule, which is why editorial opinions are ours alone and have not been previously reviewed, approved, or endorsed by included advertisers. The Ascent does not cover all offers on the market. Editorial content from The Ascent is separate from The Motley Fool editorial content and is created by a different analyst team.
Wells Fargo is an advertising partner of The Ascent, a Motley Fool company.
Dana George
has no position in any of the stocks mentioned. The Motley Fool has no position in any of the stocks mentioned. The Motley Fool has a
disclosure policy
.