Think You're Too Broke to Date? You're Not Alone
by Dana George | Updated July 17, 2021 - First published on Oct. 30, 2019
Many or all of the products here are from our partners that pay us a commission. It's how we make money. But our editorial integrity ensures our experts' opinions aren't influenced by compensation. Terms may apply to offers listed on this page.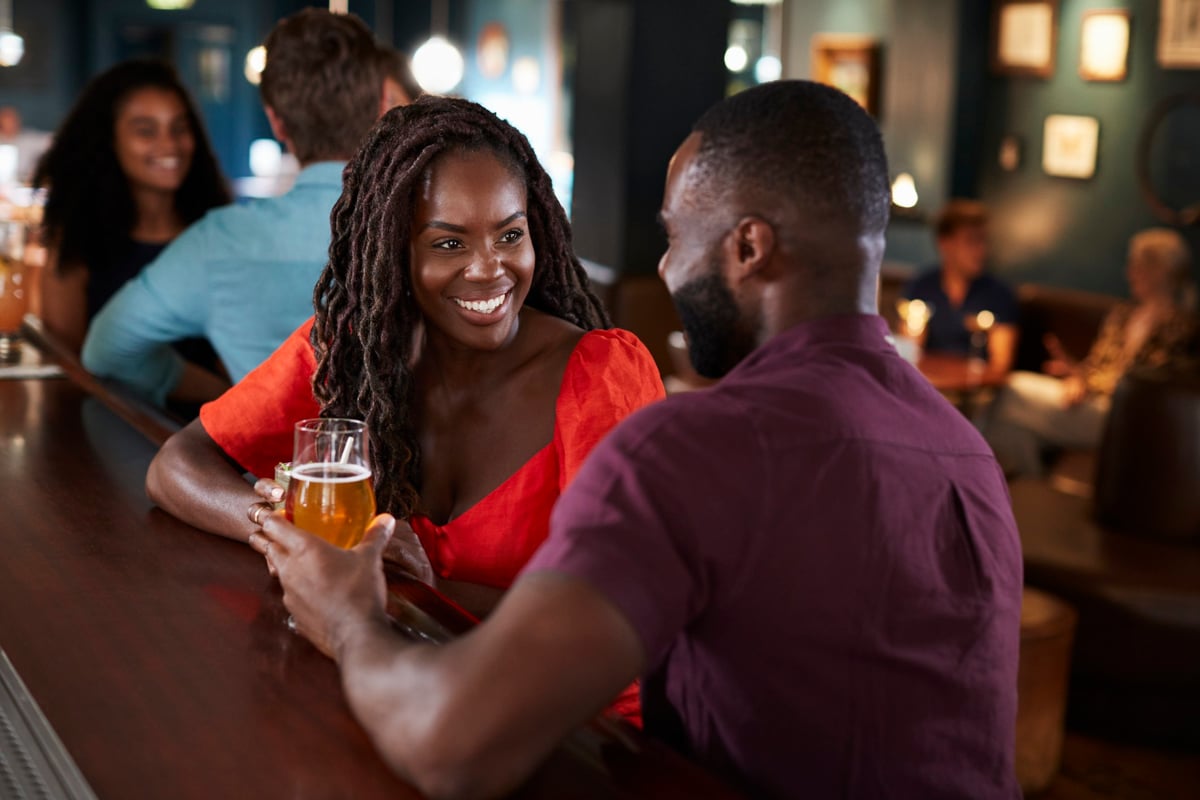 If, like 30% of millennials, you believe you're too broke to date, we have a few suggestions for you.
It appears that searching for a soul mate just got a little tougher, at least for some millennials. According to dating app Match, 33% of young singles believe that their financial situation is getting in the way of dating. What's more, 20% don't even think they should be dating at all until they achieve a particular income level.
Why is money getting in the way of dating?
Singles managed to find a way to court during global wars, depressions, political upheavals, and pandemics. What's different about today, and why do a third of young singles believe that earning more money would make a difference?
The great recession may have played a role in the way millennials feel about finding their soul mates. For a large swath of millennials, the recession set the stage for their early adulthood. In 2008 alone, 2.6 million jobs were lost, and the total number of unemployed surpassed 11 million.
Into this dreary economic picture emerged fresh-faced millennials, 40% of whom held at least a bachelor's degree in 2016. But being the most educated generation yet did not help them get a job. For example, only 44% of law school students who graduated between 2009 and 2017 said they had a good job waiting for them.
In fact, millennials of all education levels were impacted by the recession. For the 60% without a degree, jobs in farming and manufacturing had dried up. It was more difficult to start a business due to tight credit, and there were fewer opportunities for apprenticeships. A generation earlier, it had been blue-collar jobs that kept the economy humming, but now those jobs were scarce. 
And with full-time employment hard to come by, many have been pushed to take part-time jobs. According to a study on underemployment by The Economic Policy Institute (EPI), in 2018, 11.1% of young college graduates were underemployed, up from 9.4% in 2007 and 6.9% in 2000.
The term underemployed includes graduates who are unemployed as well as those who could only find part-time jobs. Other research puts the total unemployment rate for millennials (with or without a degree) at over 12%, which is much higher than the national average.
Employment is not the only area where millennials are struggling. They are also a lot more reliant on their parents. A study by The Ascent found that 63% of millennials still depended on their folks financially to some extent. And no fewer than 33% of 25–29 year-olds still live with their parents or grandparents, according to a study by the Pew Research Center. To put that in perspective, that's nearly three times more than in the 1970s. It makes sense that young people might want the stability of their own apartment before finding that special someone.
All in all, many young adults are working hard just to find jobs and get homes, which pushes dating down the agenda. Millennials have become the largest generation, outnumbering baby boomers by 11 million. That means more competition for everything they do, from landing a job to dating.
The high cost of dating
In 2018, the average cost of a date -- including two dinners, one bottle of wine, and two movie tickets -- was $102.32. That number does not include other costs, like gasoline. For a millennial buried in debt or struggling to find a job that supports them, $102.32 per date may feel excessive.
Fortunately, there are other ways to get to know someone without breaking the bank. If you really want to get out there but feel stuck financially, here are some ways to make it happen:
Check out local museums. Some offer free or discounted ticket days. It's a great way to show a potential love interest that you're cultured.
Have a pool day at your neighborhood swimming hole.
Get friends together and enjoy a bonfire and s'mores.
Attend a lecture or book reading (it's much more interesting than it sounds and can spark a great conversation).
Tour a cool business. Wineries, breweries, chocolatiers, and bakeries often offer tours that also allow you to sample the goods.  
Get your finances in order
Whether you are struggling to find a job or keen to pay down your debt before you get into a relationship, there's plenty of things you can do right now to become financially stable. According to research by The Ascent, 70.7% of people identified setting financial goals as a desired trait in a romantic partner, so perhaps that would be a good way to start.
These four steps are an easy way to begin:
Find a consistent source of income. If you're unable to land a full-time job, look for two part-time jobs that allow you to use your talents while getting your financial house in order.
Create a budget. Our research showed that 70.4% of people value a partner who follows a budget. Even if your bills are few and your income is low, a budget allows you to fully understand your monthly expenses and set savings and debt repayment goals.
Build up your credit score. You don't need to earn a lot of money to have a high credit score. Make sure you pay bills on time and try not to spend more than you can pay off each month to keep your credit utilization ratio low.
Save up an emergency fund with three to six months' worth of living expenses. That way if your car breaks down or you need to do some unexpected house repairs, you'll be able to pay for them without going into debt.
Don't put off finding love just because you aren't where you want to be financially. There are plenty of affordable ways to date, and you need to get finances in order, no matter what your romantic status is.
These savings accounts are FDIC insured and could earn you up to 19x your bank
Many people are missing out on guaranteed returns as their money languishes in a big bank savings account earning next to no interest. Our picks of the best online savings accounts can earn you more than 19x the national average savings account rate. Click here to uncover the best-in-class picks that landed a spot on our shortlist of the best savings accounts for 2022.
Two top online savings account picks
Advertisement

CIT Savings Connect

American Express® High Yield Savings

Member, FDIC

Member, FDIC

4.50 stars

Our ratings are based on a 5 star scale. 5 stars equals Best. 4 stars equals Excellent. 3 stars equals Good. 2 stars equals Fair. 1 star equals Poor.

We want your money to work harder for you. Which is why our ratings are biased toward offers that deliver versatility while cutting out-of-pocket costs.
= Best
= Excellent
= Good
= Fair
= Poor


4.00 stars

Our ratings are based on a 5 star scale. 5 stars equals Best. 4 stars equals Excellent. 3 stars equals Good. 2 stars equals Fair. 1 star equals Poor.

We want your money to work harder for you. Which is why our ratings are biased toward offers that deliver versatility while cutting out-of-pocket costs.
= Best
= Excellent
= Good
= Fair
= Poor


APY: 2.70%

APY: 2.00%

Best For: —

Best For: —

Min. to earn APY: $100

Min. to earn APY: $1
We're firm believers in the Golden Rule, which is why editorial opinions are ours alone and have not been previously reviewed, approved, or endorsed by included advertisers. The Ascent does not cover all offers on the market. Editorial content from The Ascent is separate from The Motley Fool editorial content and is created by a different analyst team.