Cash Account vs. Margin Account: What's the Difference?
If you want access to the best stocks in the market, then having a brokerage account is an absolute must. But compared to opening a bank account, the process for setting up a brokerage account can seem intimidating, especially to those who are just starting out with their investing. When you go through all the options that you have with a typical broker, you can end up feeling like you don't really understand all the questions that your brokerage company is asking you.
One issue that almost always comes up with brokerage accounts is whether you want to set up a cash account or a margin account. Most brokers don't offer detailed instructions about what these two types of accounts are or how you should pick between them. But that doesn't mean that you should just pick one at random, because your selection can make a big difference in what you're able to do with your brokerage account and some of the restrictions and limitations that can apply when you buy and sell stocks.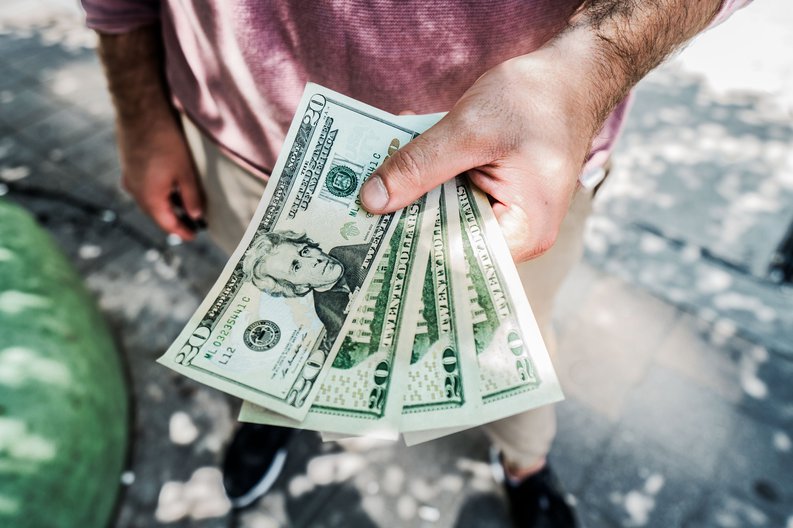 The main difference between cash accounts and margin accounts
In simplest terms, the key difference between a cash account and a margin account is that cash accounts don't let you use the financing vehicles that most brokers offer to clients who want to borrow money in order to invest. In order to take advantage of that borrowing opportunity, you have to have a margin account rather than a cash account.
That simple definition makes it seem pretty easy to decide which type of account you want. In practice, though, there are some other things you'll want to consider. Even if you never intend to invest using margin loans, there are situations in which having a margin account can make things a lot simpler.
How cash accounts work
Cash brokerage accounts get their name from the fact that all transactions in the brokerage account have to be done with the funds that are available at the time of the transaction. If you decide to buy a stock, then you need to pay for the stock in time for the trade to settle. Many brokers go a step further, requiring you to have the cash in your account when you execute your trade. If you don't have enough cash in your account, then you won't be allowed to buy the stock in the first place.
The same issue comes up when you sell stocks. In a cash account, you won't be allowed to withdraw the cash proceeds from a stock sale until the trade settles. You also have only limited capacity to use the sale proceeds toward purchasing a new stock, as regulators look closely at cash accounts to make sure that clients aren't trying to get around the tighter restrictions that apply to them.
With cash accounts, there are certain strategies that simply aren't available to you. Futures trading requires the use of margin, so you typically can't trade futures in a cash account. If you invest using options, then cash accounts don't make option trading impossible, but there are only a limited number of options-related strategies you can use with a cash account. For instance, buying calls and puts is generally permissible, but if you want to write options, then your positions need to be covered either with shares of the stock in question or with enough cash to handle your obligations if the option gets exercised.
One advantage that many investors see with cash accounts is that brokers aren't allowed to take the stock holdings they hold on behalf of their customers in cash accounts and use them as part of their securities lending practices. Securities lending is a big moneymaker for brokers, but it comes with the risk that the parties to whom they lend shares might not be able to repay the loan.  
The basics of margin accounts
By contrast, margin accounts involve entering into a credit arrangement with your broker. You can use the margin that a margin account offers in several different ways.
First and foremost, margin accounts let you borrow against the value of your stocks and other investments to make further asset purchases. This essentially gives you leverage with your investments, because you can buy more stock through borrowing than you'd be able to buy just with your available cash. In exchange, the broker collects interest on the amount of the margin loan. Limits on margin loans vary, but a common term among brokers is to allow borrowing of up to 50% of the value of investments that are eligible for margin treatment.
An example can make this situation easier to understand. Say you have $10,000 and want to buy a stock priced at $100 per share. With a cash account, you could buy up to 100 shares. But with a margin account, your broker might allow you to borrow an additional $10,000, allowing you to buy 200 shares worth $20,000 while owing the broker $10,000.
There are many other situations in which margin can be helpful:
Investments in futures contracts and complex options strategies in which there's a risk of loss beyond the initial investment generally require a margin account.
If you want to buy a stock immediately but can't get cash into your account for a few days, then a margin account makes what amounts to a short-term margin loan possible.
Similarly, if you need to withdraw cash from your brokerage account but don't have enough in the account currently, then a short-term margin loan is available only in a margin account. 
The dangers of margin accounts
Whenever you're dealing with margin, there's the possibility of things going wrong. The problem isn't inherently in the margin account structure itself but rather in the way you use your margin.
In the broadest possible terms, the primary risk of using margin is that if your position drops in value, then you can end up with losses that are so large that your broker can force you to close your position -- regardless of whether you want to. Margin agreements always give the broker the ability under defined situations to take action to protect the account from losses that are larger than the assets in the account can cover.
Here's how it works: Consider the two examples above where you bought stock for $100 a share, but now consider what happens if the stock suddenly plunges to $50 per share. In the cash account, your 100 shares of stock are now worth $5,000 instead of $10,000. But because you had the cash upfront to purchase the stock, that's the full extent of your losses.
However, if you had a margin account and bought 200 shares by taking out a margin loan of $10,000, then you have much bigger problems. First, because you owned twice as much stock, your losses are twice as big, at $10,000 rather than $5,000. But even worse, your broker will look at your account and see that you owe a $10,000 margin loan on assets that are now worth only $10,000. In response, your broker will demand that you add more cash to your brokerage account in order to provide protection from further stock price declines. If you don't, then your broker will sell your stock at $50 per share, locking in your losses and taking away any chance that you can recover what you've lost if the stock rebounds.
Be smart with margin
Smart investors therefore have a couple of choices. You can stick to a cash account and never be tempted by having margin available. That's the simplest decision for those who never want to worry about margin.
However, the better option for most investors is to get a margin account and just never misuse the margin loan features. Margin accounts do give you more flexibility in certain situations, and the key is controlling the amount of leverage you use. As long as you don't put your entire account at risk, margin can be a valuable tool.
Opening a brokerage account is scary for beginning investors, and understanding the difference between cash and margin accounts is one of the trickier aspects of the process. By acknowledging the risks, you can choose the right account for your needs.
Using the wrong broker could cost you serious money
Over the long term, there's been no better way to grow your wealth than investing in the stock market. But using the wrong broker could make a big dent in your investing returns. Our experts have ranked and reviewed the top online stock brokers - simply click here to see the results and learn how to take advantage of the free trades and cash bonuses that our top-rated brokers are offering.