How to Compare Brokerage Account Costs
by Dan Caplinger | Updated July 21, 2021 - First published on March 4, 2019
Many or all of the products here are from our partners that pay us a commission. It's how we make money. But our editorial integrity ensures our experts' opinions aren't influenced by compensation. Terms may apply to offers listed on this page.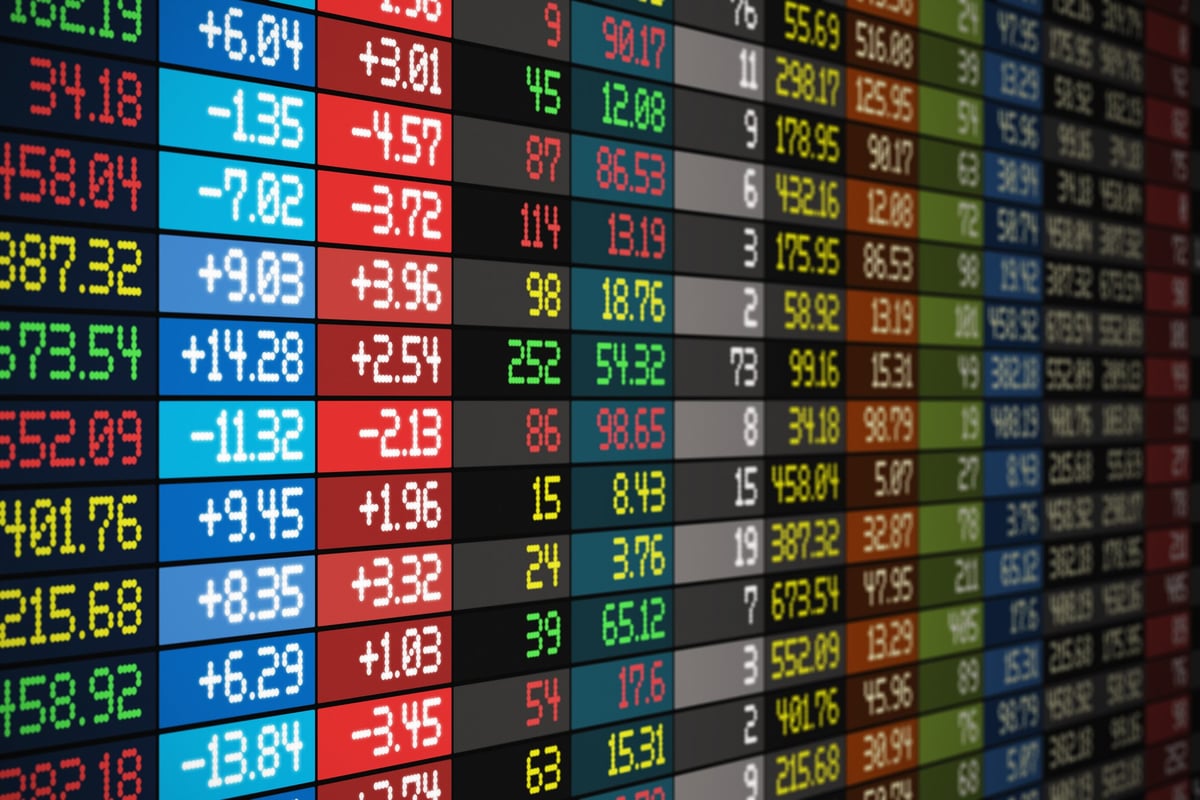 Don't just focus on commissions. Pay attention to all the fees and charges your broker makes you pay, and then find the one that costs you the least.Image source: Getty Images.
If you want to be a successful investor, you'll need to have a brokerage account. But that doesn't mean you should pay more than you have to for the services you need. Picking the right broker can save you thousands of dollars compared to the highest-cost brokers out there, letting you boost the amount you'll have in your nest egg for retirement or other long-term needs.
In order to compare brokerage accounts on the basis of cost, you can't just focus on the most obvious fees you'll pay. Instead, it's smart to consider all of the money that you might need to spend on your brokerage account. That way you'll be able to do an apples-to-apples comparison that takes everything into account -- and lets you make the smartest decision available.
The mistake many people make with brokerage account costs
The headline number that people generally pay the most attention to when it comes to brokers is how much they charge on stock commissions. Many online brokers offer quite reasonable commissions, letting you buy stocks for $10 or less. Some even give you free access to certain types of investments, such as a select group of exchange traded funds or mutual funds.
The problem with comparing brokerage costs solely on the basis of commissions is that for many investors, the amount that you'll spend on commissions is only a small fraction of your total costs. If you go with a brokerage account that has rock-bottom commissions but relatively high levels of other types of fees and charges, then you could end up paying more than you would with a broker that charged higher commissions but lower fees.
All the fees you might have to pay on a brokerage account
Instead of focusing in on one particular type of charge, a smart cost analysis will take into account every potential fee that a broker could make you pay. The list below includes many of the charges you need to watch out for:
Annual fees. Some brokers charge fees on a yearly basis just to have an account. Regardless of whether you make any transactions, you'll still owe this fee.
Inactivity fees. In some cases, if you don't make any purchases or sales in your account during a given month, your broker will charge an extra fee. TradeStation, for example, requires several trades per year or an average end-of-month equity balance to avoid an annual inactivity fee.
Commissions for investments other than stocks. In addition to a set commission for stock trades, brokers often charge different commissions for trades involving bonds, mutual funds, options, futures, and other financial instruments.
Research fees. If your broker provides you with research tools, then you might have to pay for the privilege.
Retirement account fees. Some providers charge extra fees for brokerage accounts that are held as IRAs. This fee is sometimes called a custodial fee.
Expense ratios and sales loads. If you invest in mutual funds or exchange-traded funds, then the funds themselves typically charge investors for their expenses through an expense ratio. It's expressed as a percentage of the fund's total assets. Sales loads, meanwhile, are imposed on mutual funds and involve taking a percentage off the top of your investment to go to the brokerage professional who sold you the fund.
Management fees. Some brokers charge a percentage of your assets in exchange for managing your account. Depending on the size of the account, a percentage-based charge can be a lot more expensive than the commissions you'd pay.
A smart comparison has to take all of these fees into account. If you're going to be charged for what you do, then you can't afford to leave out that charge.
How to make the right comparison
The challenging thing about comparing brokerage account costs is that you won't necessarily know for sure exactly what fees you'll incur over a certain period. What might be the best broker for one investing strategy might not work with another.
As a simple example, consider two brokers. One has a $1 commission on stock trades and an annual fee of $100. The other has a commission of $5 and no annual fee.
If you're a buy-and-hold investor who doesn't make frequent stock trades, then paying a higher commission might lead to lower total investment costs. For instance, say that you make a single stock trade every month. With the low-commission option, you'd pay 12 commissions of $1, or $12 per year. Add the $100 annual fee, and the total costs add up to $112 for the year. But if you go with the higher-commission option, paying 12 commissions of $5 gives you total costs of just $60 -- a savings of almost half.
Now say that you're an active trader who likes to make a lot of stock trades. If you buy and sell stocks 10 times each month, then it quickly becomes evident that the low-commission option leaves you ahead. With the low commission, 120 stock trades a year costs $120 plus the $100 annual fee adds up to $220. You'd pay $600 in commissions for 120 stock trades at the higher-cost broker.
Obviously, there'll be times when you need to do something different from your normal strategy, and hopefully, your broker's business model won't be so unwieldy as to make that impossible. However, if you go with the broker that'll be the best choice more often than not, you'll dramatically increase your chances of doing well. You might even end up going with multiple brokers if doing so lets you save the most on the individualized features they offer.
Be smart with your choice in broker
Every dollar you pay in brokerage account costs is one less dollar that you have to grow and use in retirement. Just being aware of all the different kinds of fees and charges will leave you well ahead of most investors in selecting the right broker. In the end, you owe it to yourself to make sure that avoid as many fees as you can and then pick whichever broker will cost you the least in the long run.
Our best stock brokers for 2022
We pored over the data and user reviews to find the select rare picks that landed a spot on our list of the best stock brokers. Some of these best-in-class picks pack in valuable perks, including $0 stock and ETF commissions. Get started and review our best stock brokers for 2022.
We're firm believers in the Golden Rule, which is why editorial opinions are ours alone and have not been previously reviewed, approved, or endorsed by included advertisers. The Ascent does not cover all offers on the market. Editorial content from The Ascent is separate from The Motley Fool editorial content and is created by a different analyst team.