How to Transfer a Brokerage Account
Here's how to transfer a brokerage account from one broker to another, how long it takes, and five things you should do to make the process as easy as possible.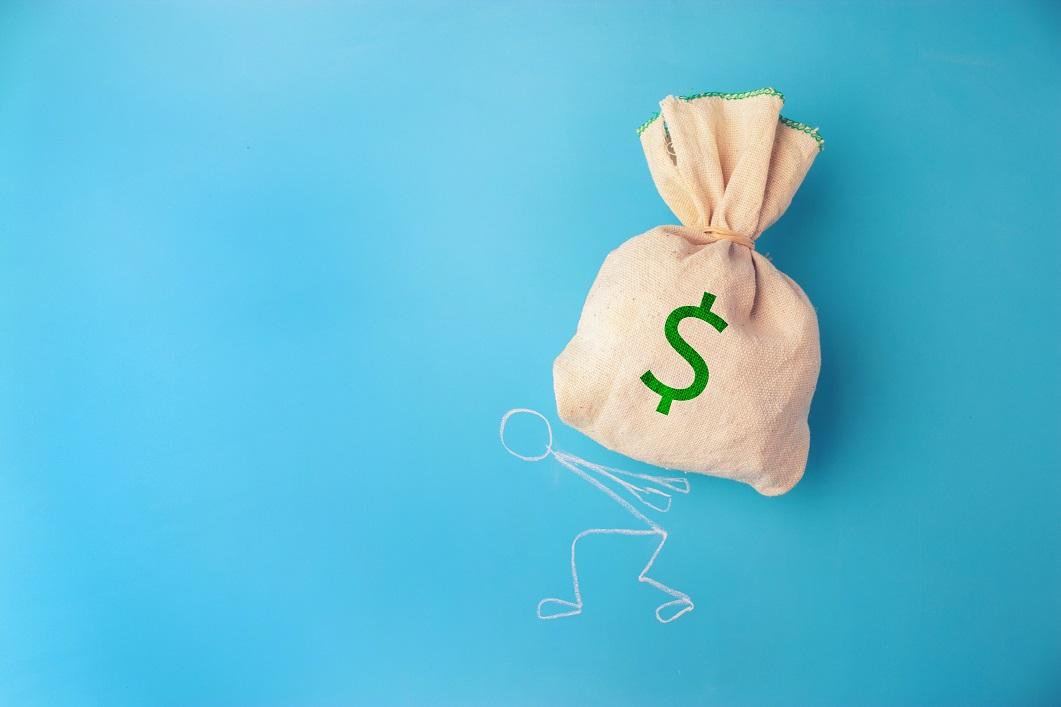 Brokers want their customers to get too comfortable and stay with them forever, but moving a brokerage account from one service to another can be one of the smartest financial moves you make. Changing brokers can give you more choices for what you can invest in, which helps you earn more money on your cash balances, and score meaningful savings by paying lower fees and commissions.
Below, I'll show you how to transfer a brokerage account and move your assets from one brokerage to another with only 30 minutes of effort.
When it makes sense to transfer a brokerage account
Most people don't move from one brokerage to another very often, but staying in one place can be a mistake. The brokerage industry is constantly evolving. In just the past five years, almost every major broker has changed their pricing, and many have significantly improved their selection of mutual funds and commission-free ETFs. Making informed decisions about where to hold your assets is arguably just as important as making informed choices about what to invest in.
Here are three reasons why you might consider moving brokerages: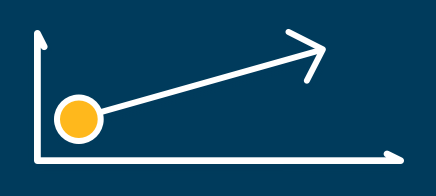 The Ascent's picks for the best online stock brokers
Find the best stock broker for you among these top picks. Whether you're looking for a special sign-up offer, outstanding customer support, $0 commissions, intuitive mobile apps, or more, you'll find a stock broker to fit your trading needs.
See the picks
You're paying out the nose in fees or commissions. The most expensive online discount brokers charge no more than $6.95 for a stock trade, but many old school, brick-and-mortar financial firms are still charging upwards of $100 just to buy $10,000 of stock. If you're paying too much in fees and commissions, moving your money could be the smartest financial decision you make all year -- seriously.
You're changing jobs. A 401(k) isn't exactly a brokerage account, but if you change jobs, you'll want to move your 401(k). Moving a 401(k) by rolling it into an IRA at a discount broker is a really smart move, and it's one of the easiest and most common transfers to do.
You want to collect a bonus or perk for moving. People who have more than $10,000 in their accounts are coveted brokerage customers. Many brokers will give you cash bonuses, free trades, and other perks for moving a large balance to their brokerage service. If your current broker isn't cutting it, a bonus for moving an account can be a good reason to switch brokerages and try something new. As I write this, the top bonus offered by a major brokerage is valued at up to $3,500. It might not be the only reason to move an account, but it is a very compelling reason to do it.
Transferring a brokerage account the right way
A brokerage account is nothing more than a digital container in which you hold financial assets like stocks, bonds, or funds. The best way to move a brokerage account is to simply move the assets you hold in one brokerage account to another brokerage account at a different firm. The Automated Customer Account Transfer Service (ACATS), which is operated by the National Securities Clearing Corporation (NSCC), provides the most convenient way to do this.
ACATS is a system through which brokerages link up to move data to and from one another. Brokers typically refer to this as an "ACAT transfer" or simply a "transfer" on their websites and in their terms and conditions.
The best part about using ACATS to move a brokerage account is that, from your perspective, it's mostly a hands-off affair. You simply fill out what's known as a Transfer Initiation Form (TIF) at your new brokerage telling them what you want to move. Then, through ACATS, your new broker will start talking to your current broker to move the assets as you requested.
The downside is that transferring assets through ACATS might set you back a little bit of money. Transfer fees for some of the most popular discount brokerages are listed below in order of how much they charge for a full account transfer out to another brokerage.
| | | |
| --- | --- | --- |
| Brokerage | Full transfer | Partial transfer |
| Fidelity | $0 | $0 |
| Vanguard | $0 | $0 |
| Merrill Edge | $49.95 | $0 |
| Charles Schwab | $50 | $25 |
| Ally Invest | $50 | $10 per security (max $50) |
| TD Ameritrade | $75 | $0 |
| E*Trade | $75 | $25 |
| Robinhood | $75 | $75 |
Data source: Brokerages as of Dec. 10, 2018.
In some cases, your new broker will compensate you to cover the fees associated with moving accounts to them. But even if they don't offer a special deal, most major brokers have some kind of bonus or perk for making the transfer, and the benefits you receive (free trades, cash bonuses, and so on) almost always add up to more value than the ACAT fee to move your assets from one brokerage to another.
Beyond an ACAT transfer, the only other way to move a brokerage account is to sell your assets, withdraw the cash, and deposit it at another brokerage. This can be time-consuming, more expensive (you'll pay commissions to sell and then repurchase your investments), and can result in unnecessary taxes if you are moving a taxable account. When dealing with retirement accounts, the liquidation method can also create tax nightmares if you don't deposit your cash into another retirement account within the 60-day shot clock.
The Ascent's best online stock brokers for beginners
If you're just getting into the stock market, the first thing you'll need is a stock broker. Browse our pick list to find one that suits your needs -- as well as information on what you should be looking for.
Start investing
But the biggest risk of liquidating a portfolio to move it is that you will be out of the market for a considerable amount of time. The process of selling your investments and moving the cash could easily take a week or so, in which time stocks and funds you sold for $100,000 could now cost $110,000 to purchase. In such a case, you would have missed out on $10,000 of gains to avoid a sub-$100 ACAT fee. That's a classic "penny wise, pound foolish" mistake.
What to do before you initiate a brokerage account transfer
There are a few things you should do before you transfer an account, mostly to protect yourself and make your life easier if there are any mistakes or omissions in moving your assets from one brokerage to another. And while the list may be long, completing all of the steps below will take you no more than 30 minutes in your existing online brokerage account.
Here are five things to do to minimize any potential difficulty associated with moving a brokerage account.
Get a list of what you own -- Most brokers should have an overview page of your holdings you can print out, but a recent statement detailing all the investments you own would be best. It helps if the statement is denominated in something other than dollar value. For example, it's more useful to know you own 1,232 shares of a mutual fund than to know your stake in the fund is worth $14,000. The dollar value of your holdings will fluctuate from day to day, but the number of shares you own won't. Knowing the quantity of each investment allows you to make sure all of your investments make the move.
Grab your cost basis data for every investment -- For taxable accounts, the most important thing to collect is information about your "cost basis" for each investment. This is the price you paid for each investment, including any commissions or fees paid to purchase them. What you paid for an investment is a key part of calculating any capital gains or losses later. If you're moving a tax-advantaged account (IRA, 401(k), HSA, and so on), this information isn't really necessary. In 99.9% of cases, the cost basis information will transfer without a hitch, but in the rare case where there are mistakes, it can create a headache with the IRS, which is the last thing you want to have to deal with.
Download tax documents -- After closing an account, you might not be able to get historical tax information, at least not easily. If you have a taxable account, download any tax forms you have (Form 1099-INT, Form 1099-DIV, or a Form 1099-B, as some examples) so that you have them for your own records if you need them later. Just to be safe, you might want to download a record of all your transactions (buying or selling activity) during the current calendar year, too.
Set up your old account just like your new account -- It makes life a lot easier if the account you're moving to looks exactly like the account you're moving from. For example, if you have a joint account with your husband or wife, set up a joint brokerage account to move your assets into. For obvious reasons, it sets off a bunch of red flags if someone wants to transfer an account in the name of two people into an account in the name of one person. It can be done, of course, but it's simply easier to transfer between like accounts.
Be prepared to lose access to your assets for a few days -- The automated transfer system is good, but it isn't instant. Don't initiate a transfer if you need or want to be able to sell an investment in the next week or so. Realistically, this isn't much of an issue if you're a long-term retirement investor, though it can be a pain point for day traders who make short-term trades.
How long does it take to move a brokerage account?
There isn't a definite timeline for transferring a brokerage account, but industry regulator FINRA recommends that investors prepare for a transfer through ACATS to take as long as one week from initiation, and perhaps slightly longer for more specialized cases.
It may take substantially less time if you're moving assets from a big national brokerage to another big national brokerage, since they do these kinds of things day in and day out. It may take longer if you are moving assets from a company that isn't a brokerage (think a small bank or credit union), if you are moving a custodian account (an account for your children), or if you have open margin loans against securities held in your brokerage account.
If you simply hold a plain-vanilla portfolio of stocks and funds in an individual or joint account without any margin debt, as most people do, transferring from one broker to another is just another routine move that can be done quickly.
Using the wrong broker could cost you serious money
Over the long term, there's been no better way to grow your wealth than investing in the stock market. But using the wrong broker could make a big dent in your investing returns. Our experts have ranked and reviewed the top online stock brokers - simply click here to see the results and learn how to take advantage of the free trades and cash bonuses that our top-rated brokers are offering.
We're firm believers in the Golden Rule, which is why editorial opinions are ours alone and have not been previously reviewed, approved, or endorsed by included advertisers. The Ascent does not cover all offers on the market. Editorial content from The Ascent is separate from The Motley Fool editorial content and is created by a different analyst team.