4 Times You Should Do a Balance Transfer to Pay Off Debt
Here are the signs that you're ready to do a balance transfer and pay down your debt.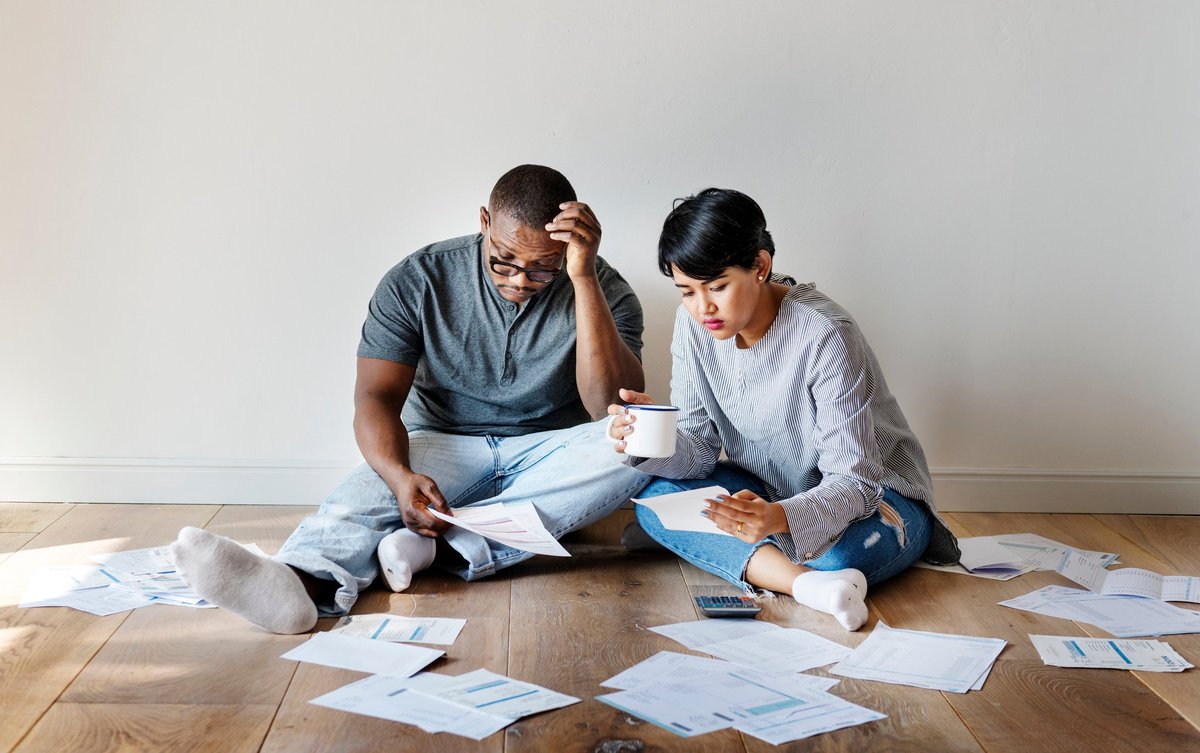 While there's no quick fix when it comes to paying off debt, a balance transfer can help you chip away at your debt faster, all while avoiding interest fees.
The best balance transfer credit cards come with 0% introductory APR offers on balance transfers. This means that you won't be charged any interest on the balance you transfer for the duration of the introductory period, which usually lasts 15 to 21 months. This interest-free period allows you to pay off your debt quickly and saves you a lot of money. However, if you don't pay off your balance before the introductory period ends, the interest rate jumps back up and could end up being higher than what you were originally paying.
All of this is to say that the decision to do a balance transfer to pay off your debt can be the right one, but it shouldn't be taken lightly. Here are signs that you're in a good position to take advantage of balance transfer credit cards.
1. Your credit is good
You'll need to have good credit in order to qualify for a good balance transfer credit card. If you have a FICO® Score of at least 670, you have a good shot at qualifying for a reasonable balance transfer offer. If your score is above 700, you'll likely be approved for most balance transfer credit cards.
If you score is in the mid-600s, you'll find it more difficult to qualify for a balance transfer credit card, although it might not be impossible. Once your credit score dips below 600, it's unlikely that any balance transfer credit card will approve you.
2. You want to lower your interest rate
The main reason to do a balance transfer is to lower your interest rate. Decreasing your interest rate is one of the best ways to pay off your debt faster, and you'll save a lot of money in the process.
There are other ways to lower your interest rate. You can negotiate a lower interest rate with your lender if you have a history of making on-time payments. Depending on the kind of debt you have and your credit score, you might be able to decrease your interest rate by refinancing or consolidating your debt. However, balance transfer credit cards are the only option for decreasing your interest rate all the way to 0%.
3. You can pay off your debt within 21 months
The best balance transfer credit cards have introductory periods of 15 months to 21 months. If you want to lengthen your repayment and minimize your monthly payments, you'll want to go for a credit card with a 21-month introductory period. It's important to make sure you can pay off your balance in 21 months, or you could end up paying more in interest than you were before the balance transfer.
If you have a lot of debt, you might not be able to pay off your balance in time. In this situation, it's often better to go for a low interest credit card that allows low- or no-fee balance transfers. That way, you'll get to take advantage of a lower interest rate indefinitely.
4. The money you'll save on interest is more than the balance transfer fee
Doing a balance transfer usually isn't free. Most credit cards charge a 3% balance transfer fee on the amount transferred, and some even charge a 5% fee. You'll need to do the math to figure out whether or not a balance transfer is worth it.
Generally speaking, if you can score a 0% APR for a decent amount of time, you'll save more than enough on interest to make up for the balance transfer fee. However, this isn't necessarily the case if you plan to pay off your debt within a few months. If you're already nearing a $0 balance, it might not make sense to pay a balance transfer fee just to lower the interest rate for your final few payments. Likewise, if you're doing a balance transfer to a credit card with a marginally lower interest rate, the fee might cancel out your savings.
Consider your circumstances before jumping into a balance transfer offer, but don't be afraid to use this tool to your advantage. If you can pay off your debt on time, doing a balance transfer can save you hundreds of dollars in interest fees.
Our credit card expert uses the card we reveal below, and it could earn you $1,148 (seriously)
As long as you pay them off each month, credit cards are a no-brainer for savvy Americans. They protect against fraud far better than debit cards, help raise your credit score, and can put hundreds (or thousands!) of dollars in rewards back in your pocket each year.
But with so many cards out there, you need to choose wisely. This top-rated card offers the ability to pay 0% interest on purchases until late 2021, has some of the most generous cash back rewards we've ever seen (up to 5%!), and somehow still sports a $0 annual fee.
That's why our expert – who has reviewed hundreds of cards – signed up for this one personally. Click here to get free access to our expert's top pick.
We're firm believers in the Golden Rule, which is why editorial opinions are ours alone and have not been previously reviewed, approved, or endorsed by included advertisers. The Ascent does not cover all offers on the market. Editorial content from The Ascent is separate from The Motley Fool editorial content and is created by a different analyst team.