44% of Americans Could Be Carrying the Wrong Type of Credit Card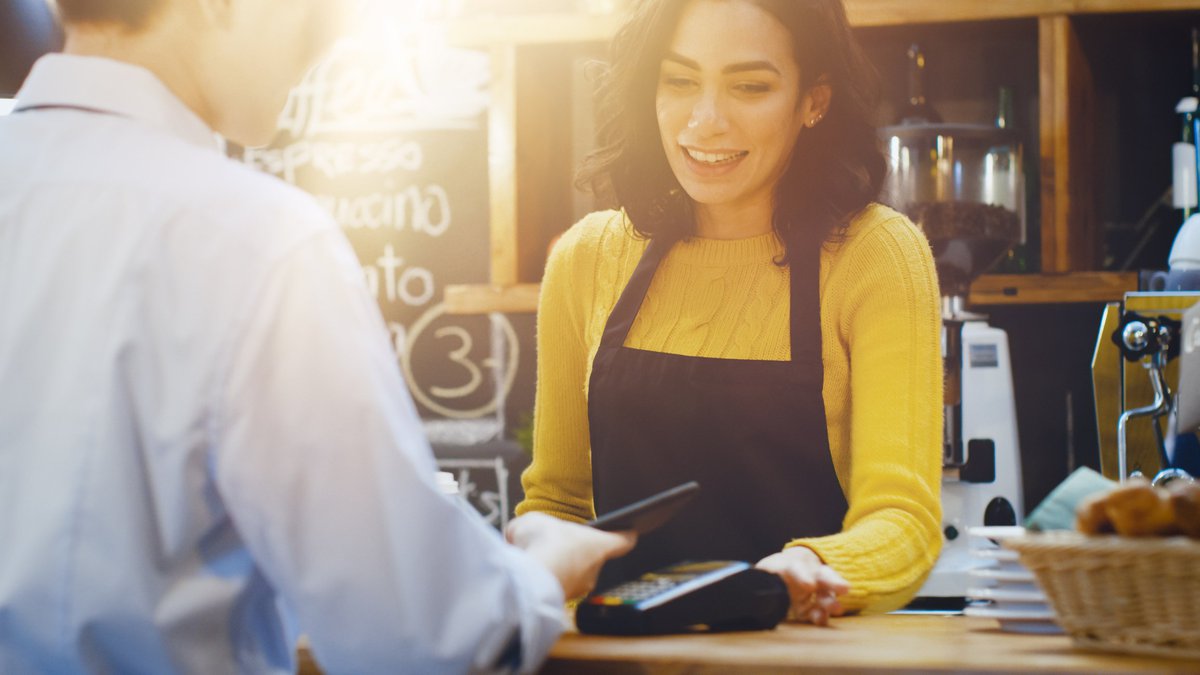 If you're one of the many Americans with a store credit card, it may be time for an upgrade.
To no one's surprise, Visa is the most popular type of credit card. In our research of credit card market shares, just over 49% of American adults had Visa credit cards.
However, second place was much more interesting. It belonged to store credit cards, as a little over 44% of Americans had this type of card. That figure was more than the number of Americans carrying Mastercard, Discover, or American Express cards.
Although store cards have their uses, they also have some notable flaws. If you have a store credit card, you could probably  benefit by switching to a different type of card.
What makes store credit cards so popular?
The popularity of store credit cards is mainly due to good marketing. Retailers push their cards at every opportunity. While you're checking out online, you'll see a link to get the store's card. And at the store itself, the cashier will ask if you want to apply. So when you're shopping there anyway and see an offer to save money with a store credit card, signing up seems like a no-brainer.
To make the offer more enticing, store cards often include special introductory deals. Discounts of 10% or more off your purchase are common, as are zero-interest financing offers. These deals usually don't come close to what you can get with other credit card sign-up bonuses, but many shoppers don't realize that.
Store credit cards also tend to be easy to get. Most are available to consumers with fair and sometimes even bad credit. So, not only do stores get lots of credit card applicants because of their marketing, they also approve quite a few.
The drawbacks of store credit cards
The biggest issue with store credit cards is how limited they are. A standard store card only works at that store (there are exceptions, as some stores offer cards connected to payment networks, most often Visa or Mastercard).
Most store credit cards require you to redeem your points at the store itself. That works fine when you have something you want to buy there, but when you don't, you're not saving any money.
Other types of rewards credit cards don't have this problem. A cash back card gets you money back, and a travel card can get you free travel. You can always save money with these cards.
High APRs are also common with store cards. This isn't a problem if you pay your bill in full every month. But if you ever carry a balance, the interest charges could be costly.
Picking the right credit cards for your wallet
You can likely find better offers for any perks that a store credit card has. Here are the most common reasons to open a store credit card -- and smarter alternatives:
A store credit card isn't always a poor choice. It may be a good idea if you're building credit and can't qualify for the top credit cards yet. Or, if you shop at the store often, then opening its credit card could be worthwhile. But a store card shouldn't be the only credit card you have. There are a slew of other options that will get you more value on your everyday purchases.
Our credit card expert uses the card we reveal below, and it could earn you $1,148 (seriously)
As long as you pay them off each month, credit cards are a no-brainer for savvy Americans. They protect against fraud far better than debit cards, help raise your credit score, and can put hundreds (or thousands!) of dollars in rewards back in your pocket each year.
But with so many cards out there, you need to choose wisely. This top-rated card offers the ability to pay 0% interest on purchases until late 2021, has some of the most generous cash back rewards we've ever seen (up to 5%!), and somehow still sports a $0 annual fee.
That's why our expert – who has reviewed hundreds of cards – signed up for this one personally. Click here to get free access to our expert's top pick.
We're firm believers in the Golden Rule, which is why editorial opinions are ours alone and have not been previously reviewed, approved, or endorsed by included advertisers. The Ascent does not cover all offers on the market. Editorial content from The Ascent is separate from The Motley Fool editorial content and is created by a different analyst team.