5 Easy Ways to Save Money on Your Vacation

Save money without compromising on fun.
Most parts of taking a vacation are fun. The price tag? Not so much. But travel doesn't have to cost a fortune. If you plan carefully, you can cut costs without sacrificing anything that's important to you. Here are five simple ways you can up your thrifty travel game.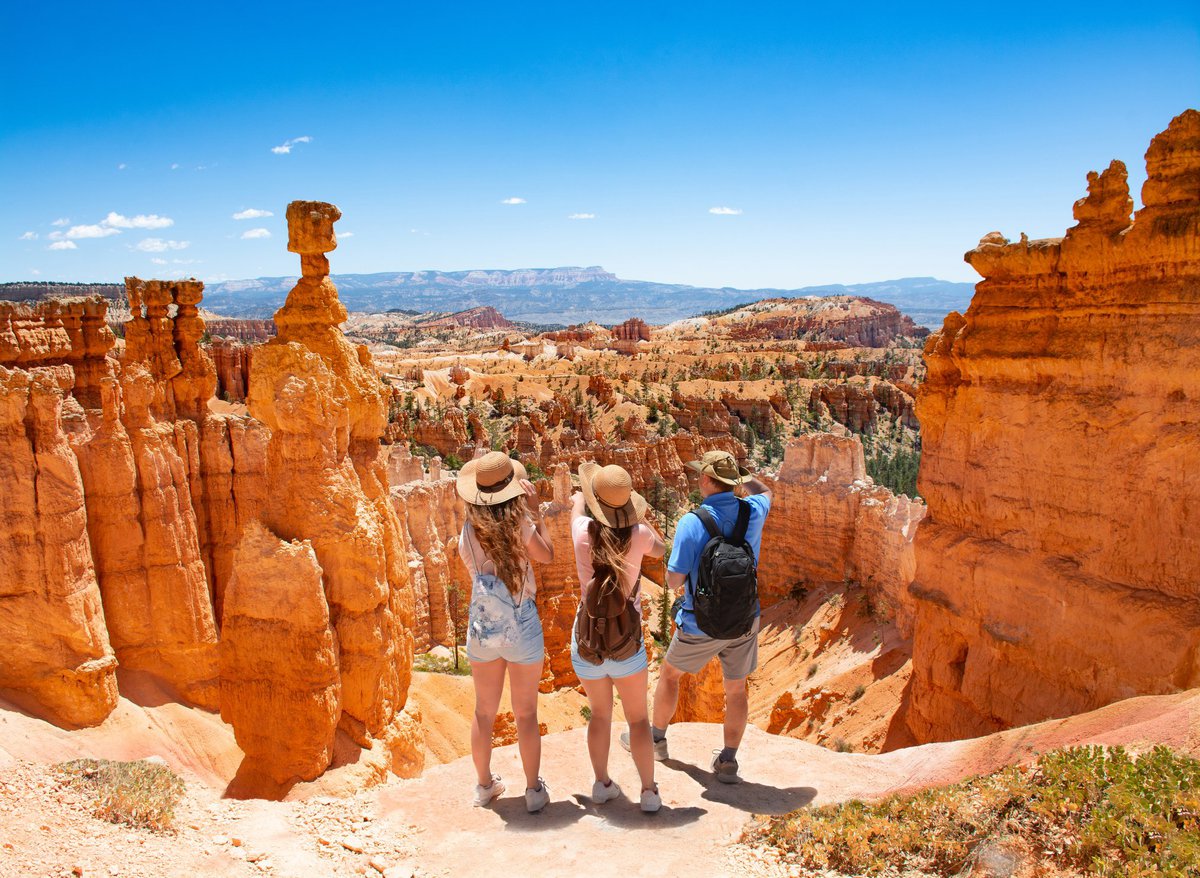 1. Use a rewards credit card
Frequent travelers probably have a travel rewards credit card or two in their back pockets. Using one of these for your everyday purchases can help you earn miles toward your next trip so that you don't have to spend your hard-earned cash. Airline or hotel credit cards may also offer special perks like free flights or hotel stays to loyal customers. 
Cash back rewards cards aren't quite as lucrative for travelers but can still help you recoup some of the costs of your trip. Dining and entertainment rewards credit cards are a solid choice for travelers because chances are that you'll be doing quite a bit of both on your vacation.
2. Travel at off-peak times
Summer is one of the most popular times to travel because the weather is nice and kids aren't in school. But this also makes it one of the most expensive times to travel. Consider taking a trip during your destination's off or shoulder seasons. For many popular summer destinations, the shoulder seasons would be in spring before the travel season reaches full swing and in the fall when it starts to die down. Flights and accommodations are likely to be cheaper, and popular tourist destinations won't be as busy.
You'll also score cheaper travel deals if you're willing to be flexible about when you fly. Flights are usually cheaper midweek, so consider leaving on a Tuesday or Wednesday if your schedule allows. Start watching prices several weeks or months in advance of your trip so you can score a good deal if prices fall. 
3. Pack light
Most airlines make you pay to check a bag unless you have their airline rewards card, and you could pay even more if your suitcase weighs more than 50 pounds. Some airlines also charge you for carry-ons, but many do not. If you can squeeze all your things into a carry-on, you could save yourself a little money each way.
This is easier if the place you're staying at has a washer and dryer because you can pack fewer clothes and do laundry while you're there. But you also have to think about your priorities. You may prefer to pay extra in order to spend more time sightseeing rather than being stuck indoors all afternoon doing laundry.
4. Limit how often you dine out
Dining out is common on vacation. It's also expensive. Cut costs by packing food and drinks whenever possible. You may not be able to bring your own water into an airport, but you can bring a water bottle with a filter and save yourself the cost of water for your entire trip. You could also run to a local grocery store near your hotel for cheap snacks or ready-made foods.
If you're renting a home or a place that has a full kitchen, then you can cook full meals. It's best to decide what you'd like to cook in advance so that you know what you need. It may make sense to bring certain spices, seasonings, or other small, portable ingredients from home rather than purchasing them at your destination to use in a single meal. 
5. Look for the best currency exchange rate
When traveling abroad, many people look for the nearest airport kiosk where they can exchange their currency but this may not offer you the best exchange rate. If you want the greatest value for your dollar, research exchange rates before you go. You may be able to change your currency at your local bank before you go, or at your bank's ATM network while you are traveling, although ATMs may charge additional fees.
If you plan to use a credit card for most of your travel expenses, choose one that doesn't charge foreign currency transaction fees. These fees are typically 3% of every transaction, so for every $100 you spend on your card, you'll pay $103. Check your cardholder agreement to see if your credit card charges these fees and if it does, leave it at home.
Planning how you'll cut costs on vacation isn't as fun as mapping out your itinerary, but you'll probably be grateful you took the time to do it. Who knows? If you get good at keeping your travel costs down, you may find you have enough money left over to take another trip in the near future.
Our credit card expert uses the card we reveal below, and it could earn you $1,148 (seriously)
As long as you pay them off each month, credit cards are a no-brainer for savvy Americans. They protect against fraud far better than debit cards, help raise your credit score, and can put hundreds (or thousands!) of dollars in rewards back in your pocket each year.
But with so many cards out there, you need to choose wisely. This top-rated card offers the ability to pay 0% interest on purchases until late 2021, has some of the most generous cash back rewards we've ever seen (up to 5%!), and somehow still sports a $0 annual fee.
That's why our expert – who has reviewed hundreds of cards – signed up for this one personally. Click here to get free access to our expert's top pick.
We're firm believers in the Golden Rule, which is why editorial opinions are ours alone and have not been previously reviewed, approved, or endorsed by included advertisers. The Ascent does not cover all offers on the market. Editorial content from The Ascent is separate from The Motley Fool editorial content and is created by a different analyst team.