6 Stats That Show Why Americans Are Bad With Debt

Here are some of the most alarming statistics about Americans' debt and their attitudes toward it.
You may have heard that Americans have lots of debt. Between credit cards, personal loans, and other forms of consumer debt, we owe trillions of dollars.
But just how bad are we when it comes to handling that debt? After all, even a large amount of debt can be healthy if it's used responsibly.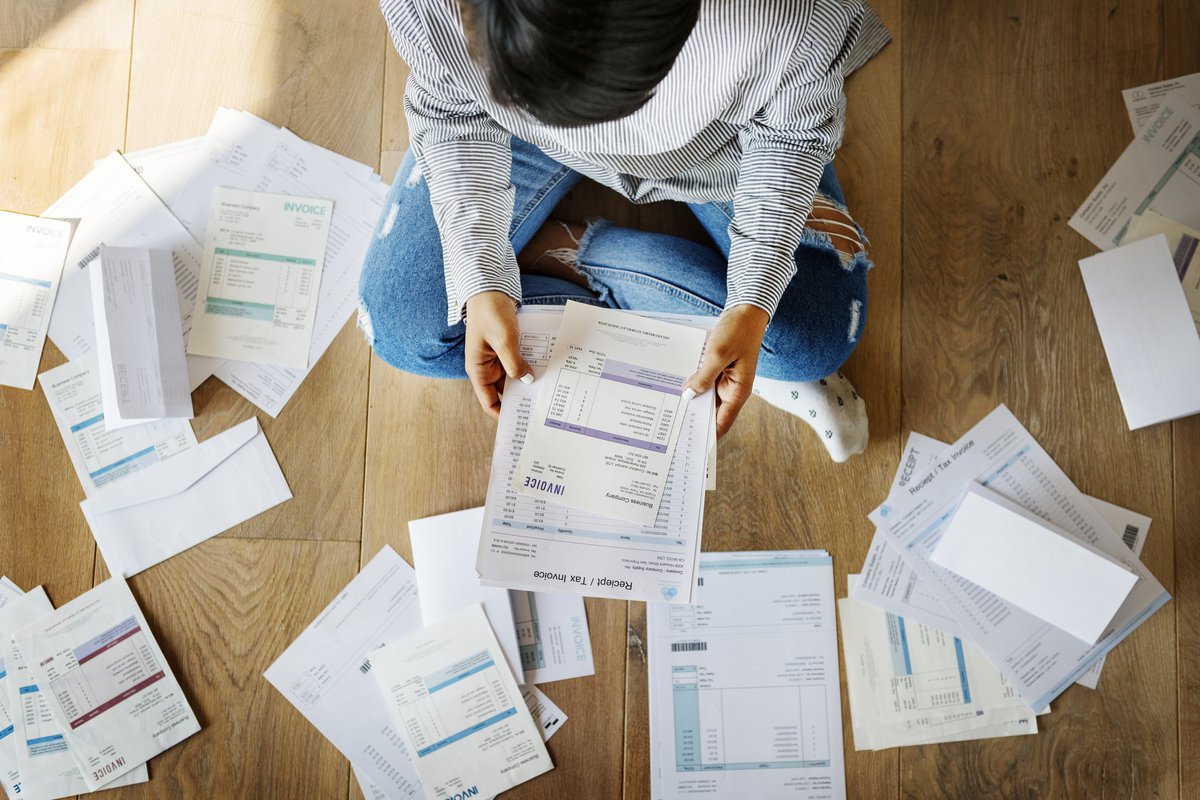 The Ascent recently conducted a series of surveys and has some hard numbers to support the assertion that Americans simply aren't good with debt. Here's some of what we found.
1. Americans think money can buy happiness
In The Ascent's study on the psychological cost of debt, 17% of indebted Americans said that money can "absolutely" buy happiness. A shocking 56% said that it could buy happiness "to an extent."
Plus, 63% of respondents believe that wealthy people are happier than non-wealthy people.
2. Too many people only pay the minimum on their credit cards
Another interesting finding in the psychological cost of debt study is that many Americans make the minimum payments on their debts. This may not be too bad when it comes to things like home and auto loans. I generally make the minimum payments on these debts, too.
Where it gets alarming is that 43% of people with credit card debt report making the minimum payments or even less on their balances each month. If you only pay the minimum, it can take you decades to pay your debt and your interest can end up being several times the amount you borrowed in the first place.
3. The average American credit card holder owes nearly $6,000 on credit cards
The average credit card user owes $5,937 on their credit cards, according to The Ascent's study of credit card preferences and habits.
The survey found that 60% of people owed at least some money on credit cards and that baby boomers had the most, with an average balance of $6,800.
4. One-fifth of Americans depend on credit cards for basic expenses
The credit card preferences and habits survey also found that one in five Americans depends on their credit cards to cover basic living expenses. That means that this group needs to use credit cards to pay for things like groceries and gasoline for lack of any alternative means of payment. This is alarming.
5. Being debt-free isn't seen as a sign of financial success
In The Ascent's How Americans Define the Middle Class survey, respondents shared traits that they perceive as belonging to someone who's part of the middle class (as opposed to the lower class).
For example, nearly 84% said that the ability to pay bills on time was a defining trait of the middle class. Just over 80% of respondents said that a secure job qualified an individual as middle class, and nearly 64% said that the ability to save money was a middle-class trait.
However, few people seem to think that lack of debt is as important. Only 20% of respondents said that less than $5,000 in debt made someone middle class, while less than 8% said that no debt was a perceived middle-class trait.
6. Americans waste lots of money on interest
The average credit card interest rate in the United States is over 17%. When the average credit card debt is about $6,000, it shouldn't come as a shock that interest is one of the biggest ways Americans waste money.
In The Ascent's study of wasteful spending habits, respondents saw 15 different expenditures and stated if each was a waste of money. Paying excessive or unnecessary interest was the second-most agreed-upon response on the list, with 73% of respondents saying this was an example of Americans' wasteful spending.
If you're curious, the number one response was excessive and unnecessary fees. It's fair to assume that many of these fees are tied to Americans' debts, as well.
Learn from these mistakes
I won't sugar-coat it. These statistics are a little scary. However, one of the smartest things you can do with this information is to learn the mistakes other Americans are making and avoid making them yourself. Prioritize being free of bad debt, don't live off your credit cards, and don't waste your money paying lots of interest. 
Our credit card expert uses the card we reveal below, and it could earn you $1,148 (seriously)
As long as you pay them off each month, credit cards are a no-brainer for savvy Americans. They protect against fraud far better than debit cards, help raise your credit score, and can put hundreds (or thousands!) of dollars in rewards back in your pocket each year.
But with so many cards out there, you need to choose wisely. This top-rated card offers the ability to pay 0% interest on purchases until late 2021, has some of the most generous cash back rewards we've ever seen (up to 5%!), and somehow still sports a $0 annual fee.
That's why our expert – who has reviewed hundreds of cards – signed up for this one personally. Click here to get free access to our expert's top pick.
We're firm believers in the Golden Rule, which is why editorial opinions are ours alone and have not been previously reviewed, approved, or endorsed by included advertisers. The Ascent does not cover all offers on the market. Editorial content from The Ascent is separate from The Motley Fool editorial content and is created by a different analyst team.