Are You Ignoring the Most Costly Credit Card Fees?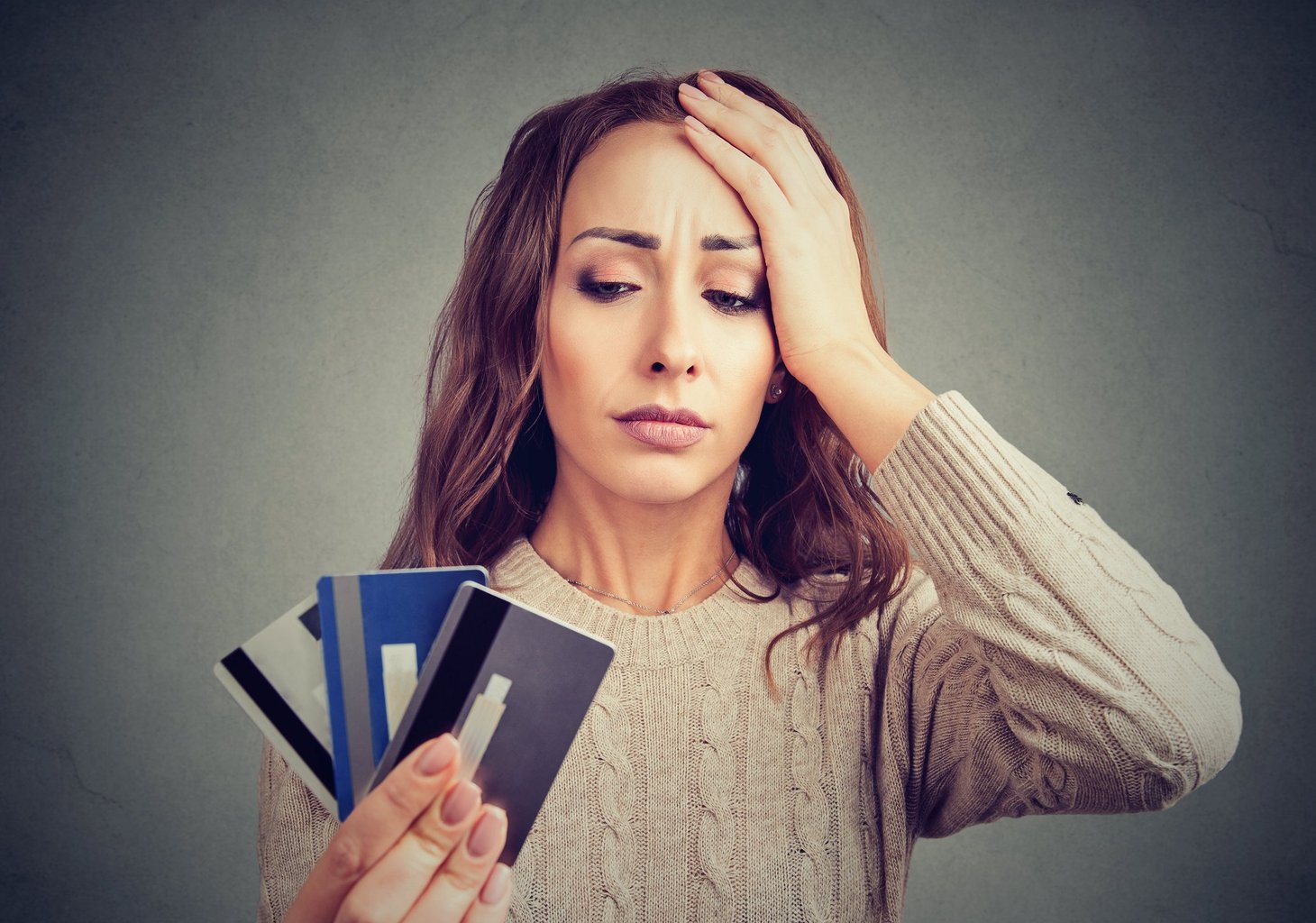 Many or all of the products here are from our partners that compensate us. It's how we make money. But our editorial integrity ensures our experts' opinions aren't influenced by compensation. Terms may apply to offers listed on this page.
Image source: Getty Images.
Consumers in the United States are now paying over $100 billion per year in credit card interest and fees. Unless you pick apart your credit card statements with a fine-toothed comb, you could easily be paying credit card fees without even realizing it.
From foreign transaction fees to expedited payment and financing charges, credit card fees are abundant. Are you aware of all of the fees associated with using your credit card?
Universal credit card fees to keep in mind
Some credit card fees are fairly universal in that nearly every issuer charges them, and the rates they charge are pretty standard. Sometimes, the fees are even guided by regulations set by the Consumer Finance Protection Bureau. You can avoid most of these fees by using your credit card wisely.
Interest fees, or financing charges, are the most ubiquitous (and the most expensive) fees associated with using a credit card. Otherwise known as your credit card's APR, this is the fee charged as a percentage of any credit card balance you don't pay off at the end of the month. The average APR on credit cards in the U.S. has hit an all-time high recently -- at 17.47% as of January 2019 -- so it's important to avoid paying interest on your credit cards.
Late fees, the second most common fee, are almost universal, with the exception of only a couple credit cards with no late fees. Typical late fees are $27 for a first-time offense and $38 for ongoing offenses, although the federal limit just increased in 2019 to $28 and $39, respectively.
Although you might not be aware they exist, expedited payment fees are also common. These are fees that are charged when you need to pay your credit card bill at the last minute and want the issuer to expedite payment processing so that your payment isn't marked as late. These range from $5 to $15.
If you go over your credit limit, you'll probably be charged an over-the-limit fee, which usually ranges from $25 to $35. Finally, returned payment fees of up to $25 are also extremely common, which are charged to your account if your credit card payment is returned for insufficient funds.
Additional credit card fees you can avoid
In addition to standard credit card fees, there are a number of fees that some credit cards choose to charge while others don't. Keep these at the front of your mind when shopping around and selecting a credit card that's right for you.
Annual fees, which can range from a minimal $19 to a whopping $550, are common for rewards credit cards, and particularly the best travel credit cards. In return, they offer extensive benefits and protections, high-value points, and perks. Premium travel credit cards come in at the high end of that range because they offer a wealth of travel credits, airport lounge access, travel protections, and the ability to accumulate lots of travel points. These benefits might be worth it to you, but it's important to evaluate whether you're actually getting enough value out of these credit cards to justify paying an annual fee.
Foreign transaction fees are fairly common, with about half of credit cards assessing one. This is a fee -- usually 1% to 3% -- that's charged on every purchase you make while traveling internationally. According to a CompareCards study on foreign transaction fees, the average foreign transaction fee is 2.61%. This adds up to $26.10 for every $1,000 you spend while abroad.
If you thought you could use your credit card at an ATM for free, think again. Cash advance fees are also very common, and they tend to be 5%, which is a pretty substantial fee. These are fees charged on the amount withdrawn at any ATM. On top of that, you'll likely have to pay a higher interest rate on balances coded as a cash advance.
Folks who want to use a balance transfer credit card to pay off debt should consider that most balance transfer credit cards charge a balance transfer fee, which tends to be either 3% or 5%. If you choose to transfer a balance, this fee will be exacted as a percentage of the amount transferred.
Finally, if you've ever thought about adding an authorized user to your credit card, check to make sure that this won't incur an authorized user fee. These fees are common on credit cards that come with extra benefits and an annual fee, and the amount is usually a portion of your annual fee.
How to avoid paying credit card fees
When it comes to avoiding universal credit card fees such as late fees and interest fees, it's all about paying your credit card bill on-time and in full. You can also avoid financing charges for a limited time by taking advantage of 0% intro APR offers.
Additional fees like annual fees, foreign transaction fees, and balance transfer fees can be avoided, but no one credit card offers everything. You need to determine your priorities and then choose a credit card based on that.
If you're looking to use a credit card to consolidate existing debt and pay it off more quickly, a few of the best balance transfer credit cards don't charge a balance transfer fee. If earning high-value rewards and luxury perks doesn't interest you, opt for a credit card with no annual fee. While using your credit card at an ATM is inadvisable due to the higher interest fees, if you know you're going to need to do cash advances, look for a credit card that minimizes cash advance fees. Frequent travelers should prioritize cards that have no foreign transaction fee.
If you do have trouble paying your credit card bills on time, there are a couple credit cards that don't charge late fees. That being said, missing your payments can still drag down your credit score, and if you do it regularly, credit card issuers can close your account.
The best way to avoid credit card fees is to do your research before applying and use your credit card responsibly once you're approved.
Top credit card wipes out interest until 2024
If you have credit card debt, transferring it to this top balance transfer card secures you a 0% intro APR for up to 21 months! Plus, you'll pay no annual fee. Those are just a few reasons why our experts rate this card as a top pick to help get control of your debt. Read our full review for free and apply in just 2 minutes.
We're firm believers in the Golden Rule, which is why editorial opinions are ours alone and have not been previously reviewed, approved, or endorsed by included advertisers. The Ascent does not cover all offers on the market. Editorial content from The Ascent is separate from The Motley Fool editorial content and is created by a different analyst team.
Ally is an advertising partner of The Ascent, a Motley Fool company. Citigroup is an advertising partner of The Ascent, a Motley Fool company. JPMorgan Chase is an advertising partner of The Ascent, a Motley Fool company.
Elizabeth Aldrich
has no position in any of the stocks mentioned. The Motley Fool owns shares of and recommends Ethereum and Visa. The Motley Fool has a
disclosure policy
.