Don't Use a Credit Card in These 4 Situations
It's often smart to pay with a credit card -- but sometimes you shouldn't. Here are four of those times.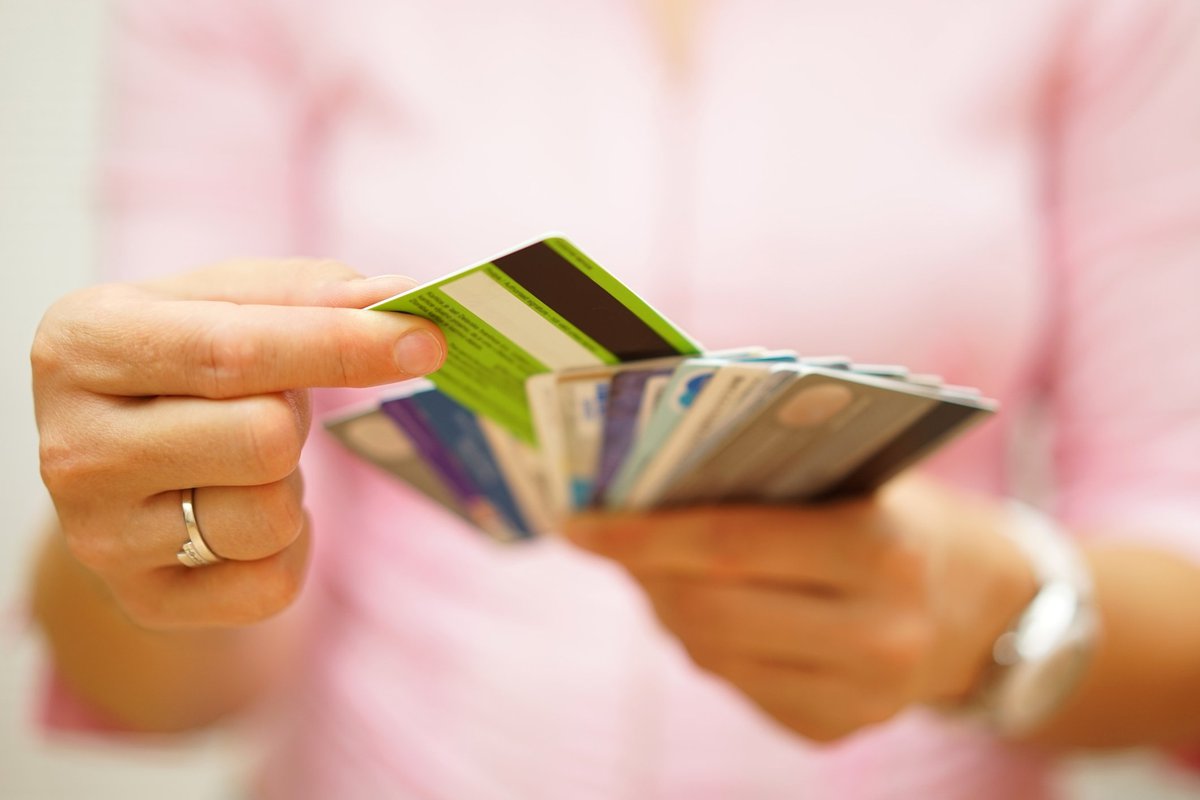 Many Americans prefer paying with credit cards. There are many good reasons:
You don't need to carry a lot of cash.
Protective measures keep you from being held responsible for fraudulent charges.
You can even earn rewards to put toward future purchases.
But there are some times where handing over your card isn't such a good idea. Here are four situations where you should avoid it.
1. You don't trust the person or company you're giving your card to
You may not be charged for fraudulent purchases made in your name, but they can still inconvenience you. You'll have to report the theft to your card issuer and they'll have to send you a new card. If the fraudulent activity goes unchecked for a while, it could hurt your credit.
Are you concerned that your credit card information may not be safe in the hands of the person or company asking for it? Choose another way to pay. Cash is best because there's no way the person can get hold of any of your personal information.
If you're shopping online, make sure the website's URL begins with "https." This means your financial information is encrypted so thieves can't steal it.
2. You're approaching your credit limit
Are you unsure whether a purchase will push you over your credit limit? Check your credit card account before you buy. Exceeding your credit limit could result in your card being declined or, if you've opted into overdraft protection, incur hefty fees. Some card issuers may also charge you a penalty APR, making your balance accrue interest more quickly.
Rather than exceeding your credit limit, pay a different way. Or pay your credit card issuer early. Your payment reduces your monthly balance, freeing you up to spend more money without exceeding your credit limit.
3. You couldn't make the purchase with your own money
Carrying a balance on your credit card is a costly mistake. The balance accrues interest daily after the grace period ends, and it can be difficult to get out of credit card debt once you get into it. You don't earn any rewards for the amount you're paying in interest, so you're just flushing that money away.
If you cannot afford to pay back your full balance at the end of the month, don't charge it to your credit card. Wait to make the purchase (if you can) and save money in a savings account. If you already have credit card debt, take steps to pay it off. Consider transferring your balance to a card with a 0% introductory APR and limiting your discretionary purchases until your debt is paid off.
4. You're using it for retail therapy
Retail therapy may make you feel better temporarily. But in the long run, it could push you into debt. Ideally, you won't use any of your money toward this end. But you especially shouldn't use credit cards. You could end up carrying a balance from month to month and you may struggle to get out of debt once you're in it. Especially if the urge for more retail therapy sessions strikes.
A credit card can be a wise choice for the occasional online purchase or buying your weekly groceries. But always ask yourself whether any of the four scenarios above apply before you swipe your card. If they do, switch to cash or rethink the purchase altogether.
Our credit card expert uses the card we reveal below, and it could earn you $1,148 (seriously)
As long as you pay them off each month, credit cards are a no-brainer for savvy Americans. They protect against fraud far better than debit cards, help raise your credit score, and can put hundreds (or thousands!) of dollars in rewards back in your pocket each year.
But with so many cards out there, you need to choose wisely. This top-rated card offers the ability to pay 0% interest on purchases until late 2021, has some of the most generous cash back rewards we've ever seen (up to 5%!), and somehow still sports a $0 annual fee.
That's why our expert – who has reviewed hundreds of cards – signed up for this one personally. Click here to get free access to our expert's top pick.
We're firm believers in the Golden Rule, which is why editorial opinions are ours alone and have not been previously reviewed, approved, or endorsed by included advertisers. The Ascent does not cover all offers on the market. Editorial content from The Ascent is separate from The Motley Fool editorial content and is created by a different analyst team.