Hold Your Applause: The Debt Collection Industry Is Shrinking
by Dana George | Updated July 21, 2021 - First published on Oct. 28, 2019
Many or all of the products here are from our partners that pay us a commission. It's how we make money. But our editorial integrity ensures our experts' opinions aren't influenced by compensation. Terms may apply to offers listed on this page.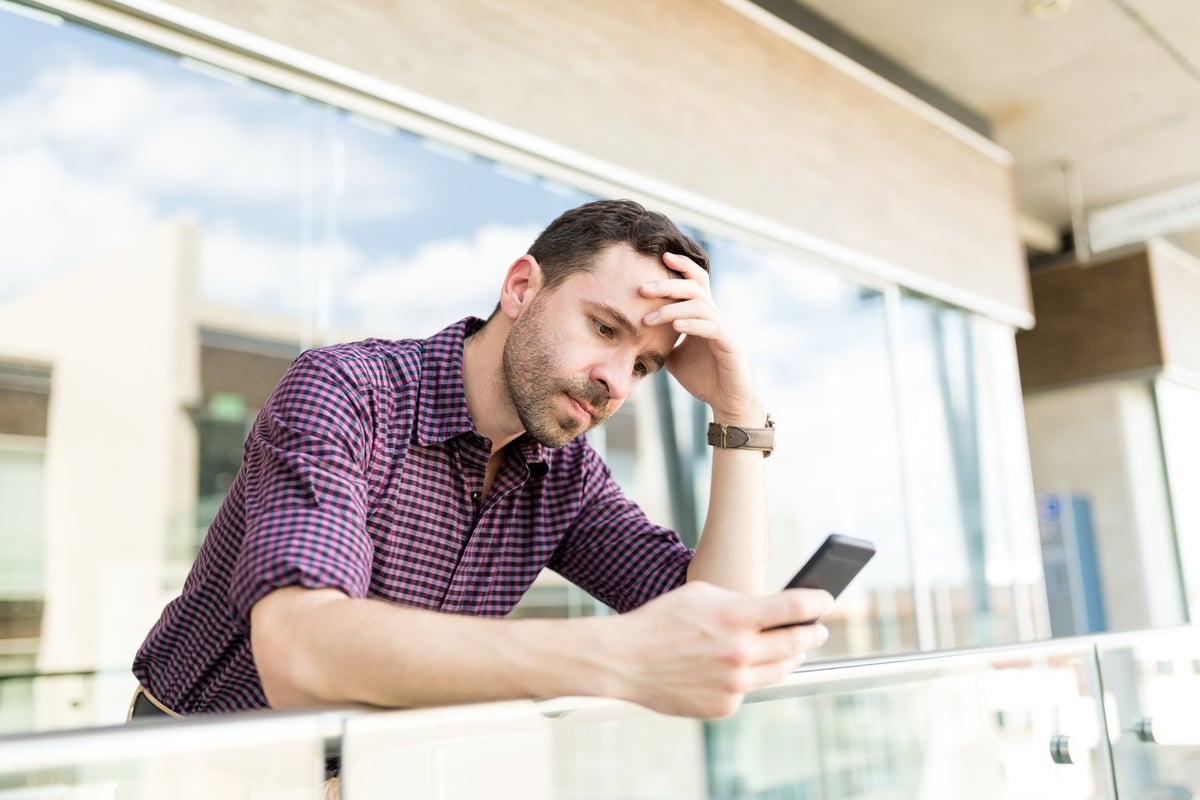 Given the high level of debt in America, it's hard to believe that the debt collection industry is actually making less money. Here are a few of the reasons why it's happening.
Given the high level of debt in America, it's hard to believe that the debt collection industry is actually making less money. Here are a few of the reasons why it's happening. 
Third-party debt collectors, those folks who earn a percentage of any debt they collect, have hit hard times. An August 2019 report from the Consumer Financial Protection Bureau (CFPB) revealed that total revenue for the debt collection industry decreased from $13.5 billion in 2013 to $11.5 billion in 2018. And there are now nearly 10,000 fewer Americans working in debt collection than there were in 2013.
Different types of collectors
So what exactly is debt collection? It may not be a pleasant industry, like opening an ice cream store, but it is a necessary one. When a business is not paid for its goods or services, there are three types of debt collectors it can enlist to recoup at least some of the money.
Third-party agencies. It is these third-party agencies that collect debts for other businesses that are having a tough time right now. If you're late on a credit card payment, cell phone bill, or other consumer service, the company you owe money to will frequently hand the collection process off to a third-party agency and pay them a percentage of every debt they collect. 
Staff representatives. Say you can't pay your dental bill and it is several months overdue. It is likely that someone on staff at your dentist's office will call you to arrange payment. Typically, you will find this person to be the easiest type of collector to deal with because they directly represent their employer and would like to keep you as a customer. 
Debt buyers. When a bill is very delinquent, a debt buying agency purchases the debt from the original creditor at a deep discount. Their profit model requires them to collect more back from you than they paid for the debt. 
Government restrictions 
While debt collection is necessary for businesses trying to get paid, it is not exactly a popular profession. And you may have heard horror stories about the remaining 118,000 people who make their living collecting debts and the things they will do and say to make customers pay up. 
Because of the egregious behavior of some collectors, Congress passed the Fair Debt Collection Practices Act (FDCPA) in 1978 and amended it in 2010. Since then, debt collectors:
Can't call you before 8 a.m. or after 9 p.m. and cannot call continuously or repeatedly.
Can't call your employer except to verify your identity.
Cannot threaten violence or use profane or abusive language.
Cannot contact you at work if you've told them not to.
Are not allowed to lie to you about who they are, what the debt is for, or how much you owe.
However, since these controls were first introduced over 40 years ago, they are unlikely to be the reason for the decline in the debt collection business.
Has automation taken over? 
We are a society that depends on credit. Few of us pay cash for our homes or cars, and many of us depend on loans to pay for anything from higher education to vacations in paradise. The need for debt collectors does not appear to be going away anytime soon, because no matter the size of a business, unpaid debt negatively impacts the bottom line. 
So, if it is not the new regulations and it is not a decline in debt, why is the industry shrinking?
Into this sticky situation comes automated debt collecting. Rather than receiving a call from a human, debtors are likely to receive a text, robocall, or email. Automation has become more sophisticated, combining A.I. with detailed analytics that create highly-personalized messages. The analytics are so specific that they can determine things like whether a message should be gentle or urgent, the best time to make contact, and the types of payment options to offer. These automated systems are designed to comply with the latest state and federal laws and to record the "conversations" so they can be analyzed. 
Each time a recording is analyzed, the automated system becomes a little more sophisticated. For example, if a majority of people hang up after hearing a particular phrase, the phrase can be altered. The fact that automated systems can adapt without emotion gives them the advantage of quickly dropping unsuccessful practices and integrating successful ones. 
This sophisticated automation means the industry does not need as many people to pound the phones. And it also makes it easier for in-house debt collectors to make progress without passing the debt on to third-party agencies.
How to stay off a debt collector's radar
As long as the financial horse is still in the barn, here are some ways to prevent the kind of debt that can have you on a first-name basis with a debt collector.
Decide on a debt limit and stick to it. Some people begin by figuring out how much money they have to get them through for several months without a job. They only take on the debt they would be able to pay with that money (including savings and unemployment).  For those with a partner, it's often as much as one partner could pay if the other was without income. 
Forget the Joneses. The Joneses have problems of their own, issues you will never hear about. Just because they have a new car every year doesn't mean you need one. In fact, good luck to the Joneses should illness or job loss befall them. 
Only use a credit card for purchases you can pay off in full each month. There are rare exceptions; for instance, if your car breaks down in Nowhere, New Mexico, and you don't have cash, a charge card is a good way to pay for the tow truck and repairs. Otherwise, avoid carrying a credit card balance of any amount, because you'll end up paying a steep interest rate on your debt.
Plan for the big stuff. Half of the fun of a trip is dreaming of where you'll go and what you'll see. Give yourself time to dream by saving up for that vacation rather than paying more than you can afford. The same goes for any big-ticket item. 
We probably shouldn't worry too much about the 10,000 debt collectors who have now moved on to new jobs. Imagine the level of tenacity and people skills they picked up in that position. What we need to keep our focus on is making sure we don't become acquainted with any of the 118,000 debt collectors who are still working the phones. 
Top credit card wipes out interest until 2024
If you have credit card debt, transferring it to this top balance transfer card secures you a 0% intro APR for up to 21 months! Plus, you'll pay no annual fee. Those are just a few reasons why our experts rate this card as a top pick to help get control of your debt. Read our full review for free and apply in just 2 minutes.
We're firm believers in the Golden Rule, which is why editorial opinions are ours alone and have not been previously reviewed, approved, or endorsed by included advertisers. The Ascent does not cover all offers on the market. Editorial content from The Ascent is separate from The Motley Fool editorial content and is created by a different analyst team.