How to Celebrate Valentine's Day on a Budget
Show your significant other how much you care without breaking the bank.
Hopefully you show your significant other how much you love them every day, but Valentine's Day is a day to go bigger. The traditional celebration involves dinner at a nice upscale restaurant, maybe a movie afterward, and a gift to show the other person just how much they mean to you. But that can get expensive quickly, and your significant other probably won't thank you for going into debt over the holiday.
The good news is there are plenty of creative ways to celebrate Valentine's Day that cost a lot less, or sometimes nothing at all. Here are a few tricks you can use to show how much you care without spending a fortune.
Cook a meal at home
Dining out at a fancy restaurant is a nice treat once in a while, but cooking a meal and watching a movie at home can be equally romantic. It can also cost a lot less. You could whip up the meal as a surprise gift for your significant other, or you could decide to cook the meal together to enjoy quality time with one another.
If you're worried about it feeling like just another night in, try dressing the table up with candles or fancy place settings. Put your phones away for the evening so that you can give each other your undivided attention. You could also make a special dessert to go with your meal.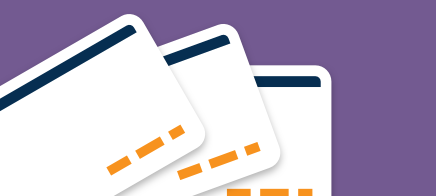 The Ascent's best cash back credit cards
The Ascent's top cash-back credit cards are stacked with valuable perks, including up to 5% cash back, no annual fees, and long 0% Intro APR offers to help you avoid credit card interest.
See the picks
Go giftless
If you and your partner are trying to save money, you could agree to skip the gifts this year. Just make sure you're both actually on board with that plan so that one person doesn't feel bad if the other decides to surprise them with a gift anyway.
You could also opt for free gifts if you don't want to skip them entirely. These could be handwritten letters, homemade items, or doing something nice for the other person. If it's your sweetie's turn to do the dishes or clean the house, take care of it yourself without asking. It won't cost you anything but a little of your time, and your partner will appreciate you taking one more thing off their to-do list.
Seek out free local events
Check out what's going on in your community to see if there is a free or cheap event going on that would be fun to do as a couple. This might be a concert or an evening hike or a game night. If you'd like, you could also get together with a few friends and plan a group event of your own. 
Check your local newspaper or your town's community calendar for ideas. You might also want to look into events going on in surrounding communities. Social media might have some suggestions for fun events going on near you, too.
Use coupons
If you do decide to spend money on dinner, activities, or a gift, use coupons to help you save a little while you're spending. Scan your local newspaper and the internet for relevant coupons and cut them out or save them to your phone. Even if it saves you only a few dollars, that's better than nothing.
Redeem your credit card rewards
Now is the perfect time to call on those cash back credit card rewards you've been saving up for months. You could redeem them for a gift card to your favorite restaurant to cover dinner or a gift card to your significant other's favorite store as their present. If you can't find any gift cards you like, you can always redeem your rewards points for a prepaid debit card that you can use to cover any expense you want so you don't have to dip into your bank account.
In the end, it's the thought that counts. You don't need to spend a lot of money on your Valentine's Day in order to enjoy it, and you might find that by spending a little less and having more quality time with your significant other, you actually enjoy it more. Talk over your ideas with your sweetheart; they may have more ideas to contribute that can help make the day even more special.
Find the right credit card for your needs
Our handy comparison tool makes makes finding the right credit card simple. Find the right offer for your needs, whether it's cash back, travel, 0% intro APR, low interest, bad credit, and more.
Compare cards now
Don't pay credit card interest until nearly 2022
The Ascent just released a free credit card guide that could help you pay off credit card debt once and for all. Inside, you'll uncover a simple debt-cutting strategy that could save you $1,863 in interest charges paying off $10,000 of debt. Best yet, you can get started in just three minutes!
Find the right card for you