How Do Cash Back Credit Cards Work?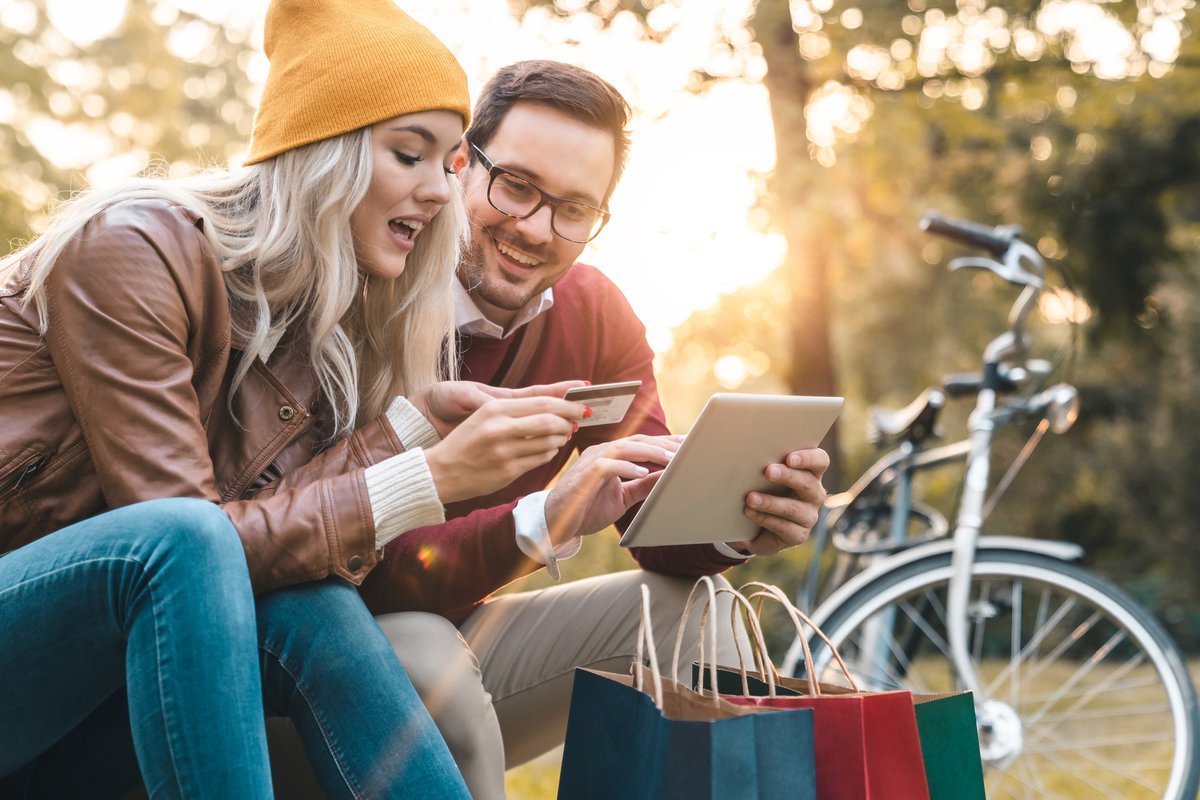 If you're interested in earning something back every time you spend money, a cash back credit card is by far the simplest option. There are no points or rewards programs to keep track of and no complicated redemptions. You pay with cash, and you get some cash back on your purchases. 
It's normal to have a few questions before you open a cash back card, like how the cash back process works and the types of cards that are available. By the time you're done with this guide, you'll know all the details on cash back and how to pick the best cash back card for you.
How cash back credit cards work
Cash back cards are one of those products where the name gives you an accurate idea of how it works. When you use a cash back credit card, you earn a percentage of the transaction amount as cash back. The exact percentage depends on the card and, with certain cash back cards, the spending category of the purchase. For example, a card could earn a higher percentage back when it's used at an office supply store or a restaurant.
Let's say you spend $100 with a card that earns 1% cash back. You've accumulated $1 in cash back. If that card had a 2% cash back rate, you'd accumulate $2. You'll continue accumulating cash back until you decide to redeem what you've earned.
Most, but not all, transactions will be eligible for cash back. Card issuers typically don't let you earn it on cash advances and balance transfers. You may also not earn cash back on purchases of cash-equivalent items, such as gift cards, and person-to-person payment services, such as Venmo. Any of these exceptions will be spelled out in your card's terms and conditions.
How to redeem your cash back
You can redeem your cash back through your online credit card account or by contacting your card issuer. Many card issuers have redemption minimums, with $25 being a common minimum.
Redemption methods vary, but generally include one or more of the following options:
Statement credits -- Apply your cash back to your current credit card balance. This tends to be the easiest option, unless you don't use your card much and have more cash back than your current balance.
Bank account deposits -- Deposit your cash back into a bank account that has been linked to your credit card.
Checks -- Receive a check in the mail for your cash back.
Gift cards -- Use your cash back to buy a gift card. Even though cash is more useful than a gift card, stores occasionally run deals where you can get gift cards for less than face value.
The different types of cash back credit cards
There are three types of cash back cards, with the difference being how their cash back rates are set up.
Flat-rate cash back cards
A popular choice if you're only looking to carry one credit card, a flat-rate cash back card earns the same rate on all your spending. While 1% used to be the most common cash back rate, 1.5% has become the new standard for flat-rate cards.
The drawback with these cards is that there's no potential to earn a higher bonus rate, so you could be leaving money on the table if you usually spend a lot in a specific spending category. The good news is that you'll earn a solid rate every time you use your card.
Bonus category cash back cards
With bonus category cash back cards, the amount you earn depends on the purchase. These cards can earn 2%, 3%, or more on select, fixed spending categories. Some cards put limits on how much cash back you earn at the bonus rate, whereas others have unlimited bonus categories. All non-bonus spending will earn a flat rate, which is usually 1%.
If you find a card with bonus categories that fit your spending habits, then you could earn quite a bit extra using it.
Rotating bonus category cash back cards
These cards work the same way as the cards above, only the bonus categories change at predetermined intervals, most often quarterly. So, your card could earn 5% back at gas stations for three months, and then earn 5% back at grocery stores for the next three months.
Your card issuer could provide all the bonus categories for the year ahead of time, or they could only release them at the start of a new quarter. You may need to activate those categories with the card issuer to earn the bonus rate for that quarter.
The biggest benefit with these cards is that they often have the highest bonus rates, but there's no guarantee the bonus categories will be areas where you spend much money. For this reason, consumers often get a flat-rate cash back card to pair with a rotating bonus category card.
What to look for in a cash back credit card
With all the cash back cards available, it can be overwhelming trying to choose just one. You can make the decision easier by boiling it down to a few important features.
Cash back rates -- Everyone wants the card that will earn them the most back. I recommend going over your monthly expenses, figuring out where you spend your money, and picking a card with cash back rates that match your spending.
Annual fees -- If you're not too keen on paying an annual fee for a credit card (and honestly, who is?), you'll be happy to know that most cash back cards don't have one. There are a few that do, but they also typically have higher cash back rates, so the annual fee could be worth it if you have high spending.
Sign-up bonuses -- Many cash back cards have sign-up bonuses, which are a nice way to earn even more back shortly after you get the card. The most common type of sign-up bonus involves meeting a spending minimum. For example, several cards have $150 sign-up bonuses if you spend $500 in the first three months.
Other uses for cash back credit cards
Another feature you'll see with many cash back cards is a 0% intro APR offer that can apply to your purchases, your balance transfers, or both. If a card has an intro offer like this, then you won't need to pay any interest until after the intro period ends.
These offers open up new ways to use cash back cards, including:
Transferring credit card balances over to consolidate your debt and repay it at a temporary 0% APR.
Paying for one or more expenses that you don't have the money for outright.
While these intro offers can be useful, make sure you understand the terms and be careful about how you use them. You'll pay a fee for balance transfers with most cards, so consolidating your debt will likely cost you money upfront. Once your intro period ends, you'll need to pay interest on any remaining balance. 
You wouldn't want to get reckless and spend more just because you have a 0% intro APR. Only use one of these offers if you really need it.
A cash back credit card is right for you if…
Just about anyone with sound financial habits can benefit from a cash back card, but it will be a particularly good fit in the following situations:
You'd like to earn a return on your regular spending without making your life more complicated.
You want a no-annual-fee credit card.
You're looking for a card with a 0% intro APR.
If you travel multiple times per year, then you should go with a travel rewards card instead of a cash back card. Travel rewards cards have rewards and benefits that are tailored to traveling, so they can provide more value. They also usually don't have a foreign transaction fee, whereas cash back cards often do, which is important to think about if you travel internationally. 
Our credit card expert uses the card we reveal below, and it could earn you $1,148 (seriously)
As long as you pay them off each month, credit cards are a no-brainer for savvy Americans. They protect against fraud far better than debit cards, help raise your credit score, and can put hundreds (or thousands!) of dollars in rewards back in your pocket each year.
But with so many cards out there, you need to choose wisely. This top-rated card offers the ability to pay 0% interest on purchases until late 2021, has some of the most generous cash back rewards we've ever seen (up to 5%!), and somehow still sports a $0 annual fee.
That's why our expert – who has reviewed hundreds of cards – signed up for this one personally. Click here to get free access to our expert's top pick.
We're firm believers in the Golden Rule, which is why editorial opinions are ours alone and have not been previously reviewed, approved, or endorsed by included advertisers. The Ascent does not cover all offers on the market. Editorial content from The Ascent is separate from The Motley Fool editorial content and is created by a different analyst team.