How to Snag Cash Discounts at Local Stores
by Dana George | Updated July 21, 2021 - First published on Nov. 6, 2019
Many or all of the products here are from our partners that pay us a commission. It's how we make money. But our editorial integrity ensures our experts' opinions aren't influenced by compensation. Terms may apply to offers listed on this page.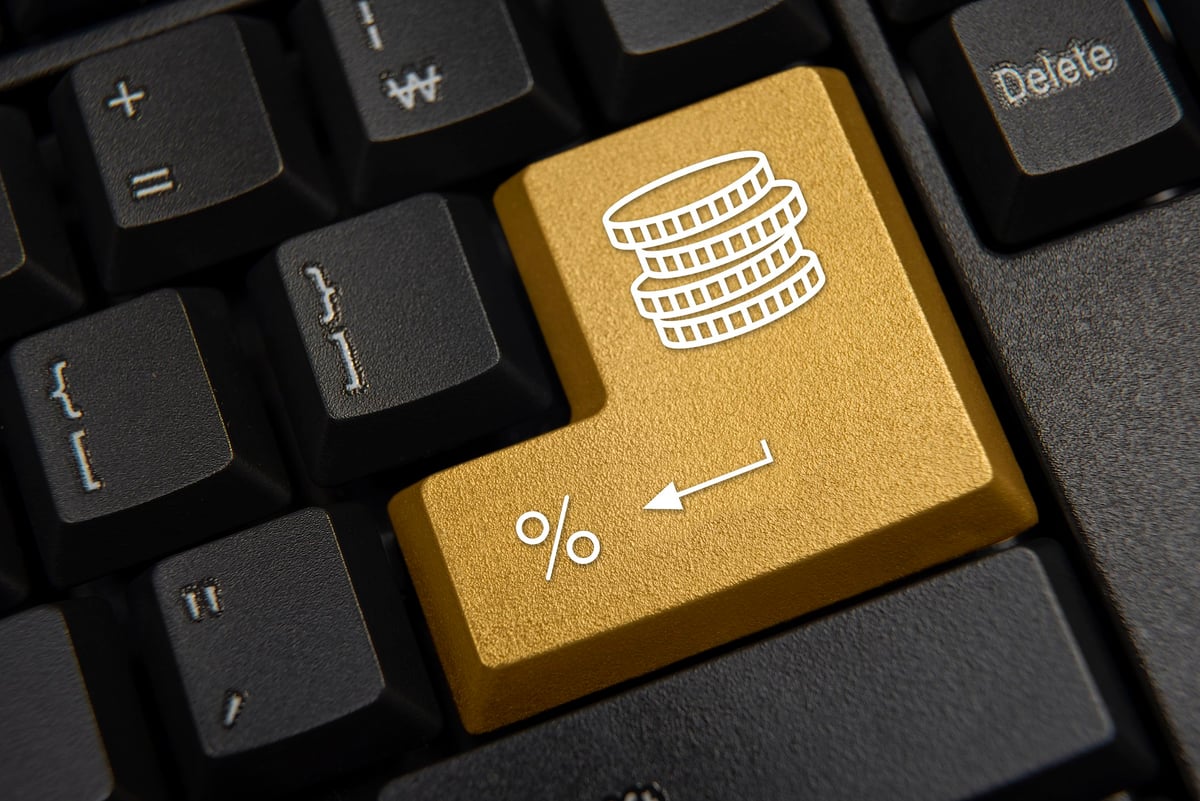 Looking for a way to save on cash purchases? Read on. We have a few ideas.

Looking for a way to save on cash purchases? Read on. We have a few ideas. 
Several small businesses near my home offer a discount to customers who pay with cash. The dry cleaner, the hair salon, and even some of the stalls at the farmers market all knock about 5% off their prices if you're paying in cash.
For me, the practice raises two questions. Firstly, why does a nail salon or car repairman care about how I'm paying for their products or services? This one is easy to answer. In fact, a recent article by The Ascent on the cost of credit card processing reminded me how much merchants have to pay each time they swipe a credit card. There's an interchange fee, an assessment fee, and a processing fee -- all so that they can sell me a bottle of nail polish or a bag of apples. It makes sense that they're willing to offer a discount in exchange for not swiping my card.
My second question is this: Is it possible for consumers to convince other merchants to offer a cash discount? If so, how should we go about it?
Getting discounts may not be easy
In spite of my reticence about going to the mat over a small discount, it feels ridiculous to spend more than I absolutely have to for the services and products I need. I'm pretty sure my mortgage company is not going to jump at my suggestion of a cash discount, but the boutique down the street? It just might work there.
If you're interested in climbing aboard the discount train, you need to be prepared to ask. Here are four things to bear in mind when you do.
1. Homework first
Knowing what the price should be allows you to ask for a cash discount with a greater sense of confidence. No one wants to rip off a local merchant, but if you can get them to offer a discount in return for a cash purchase, it's a win-win situation.
One useful way to do this is to add a browser plugin like InvisibleHand to your smartphone and/or computer. Invisible Hand is a price tracker that searches for deals on multiple sites and lets you know how much other stores are charging for the item you're interested in. Say you're going to be in a wedding and want to buy a new outfit for the rehearsal dinner. You're in a small clothing store near home and see something you love. Look at the tag, find identifying information, and plug that info into the price tracker.
2. Bigger may not be better
If you find your dream ensemble at a large department store, the chances of scoring a cash discount are negligible. Not to be a Debbie Downer here, but whomever you speak with in the store is not likely to be in a decision-making position. Even if you luck out and speak directly with a store manager, he or she will probably have to check a policy manual, call their district manager, and possibly get a blessing from the Pope. The point is: the larger the store, the lower the odds of success.
Your best bet is a smaller shop, a store that's likely to be hungry for your business. You're also more likely to be able to speak with the proprietor who can make a decision (without consulting the Pope).
3. Be on your best behavior
It goes without saying, but when you ask for a discount, you're asking the owner or employee to do you a favor. Yes, you'll be buying something from them, but they're changing their policy for you. Smile, be polite, and explain what you would like to do.
There's this thing humans do called mirroring. It essentially means we emotionally feed off each other and synchronize our behavior. If you're standing in front of someone with a scowl on his or her face, it's tough to feel perky yourself. On the other hand, when that person across from you is relaxed and happy, it's easy to pick up the vibe. You want to be that relaxed, happy person who makes it easy for the other person to feel relaxed.
4. Lasso the intel of online communities
Neighborhoods across the country have their own online community boards. Post a query asking if anyone knows which local merchants offer cash discounts. If your neighborhood board is anything like mine, you'll receive dozens of responses, some of which will apply to your original question. In return, let your neighbors know about the merchants who have offered you a cash discount. There's nothing like getting a drumbeat going to effect change.
In the end, if you ask for a cash discount in an establishment that does not routinely offer one, you may be met with resistance. It's best to be prepared for that and chalk it up to nothing ventured, nothing gained.
And if asking for a discount is as tough for you as it is for me, remember that every bit you save goes toward a healthier bottom line -- and that is worth going out on a limb for. 
Top credit card wipes out interest until 2023
If you have credit card debt, transferring it to this top balance transfer card secures you a 0% intro APR into 2023! Plus, you'll pay no annual fee. Those are just a few reasons why our experts rate this card as a top pick to help get control of your debt. Read our full review for free and apply in just 2 minutes.
We're firm believers in the Golden Rule, which is why editorial opinions are ours alone and have not been previously reviewed, approved, or endorsed by included advertisers. The Ascent does not cover all offers on the market. Editorial content from The Ascent is separate from The Motley Fool editorial content and is created by a different analyst team.