Part of the Equifax Settlement? Here's How to Choose Between Cash or Credit Monitoring
You could get a cash payout for the Equifax data breach -- but there's a catch.
Two years after the massive Equifax data breach leaked the sensitive information of approximately 147 million U.S. consumers, and the credit reporting agency has agreed to a $575 million settlement.
While the settlement is going to cost Equifax hundreds of millions of dollars, that's probably not the first thing on most people's minds. Those affected by the breach will be most concerned about how much they can receive in compensation. After all, the breach involved substantial personal information, even including some people's credit card numbers, putting victims at a much greater risk of identity theft and fraud.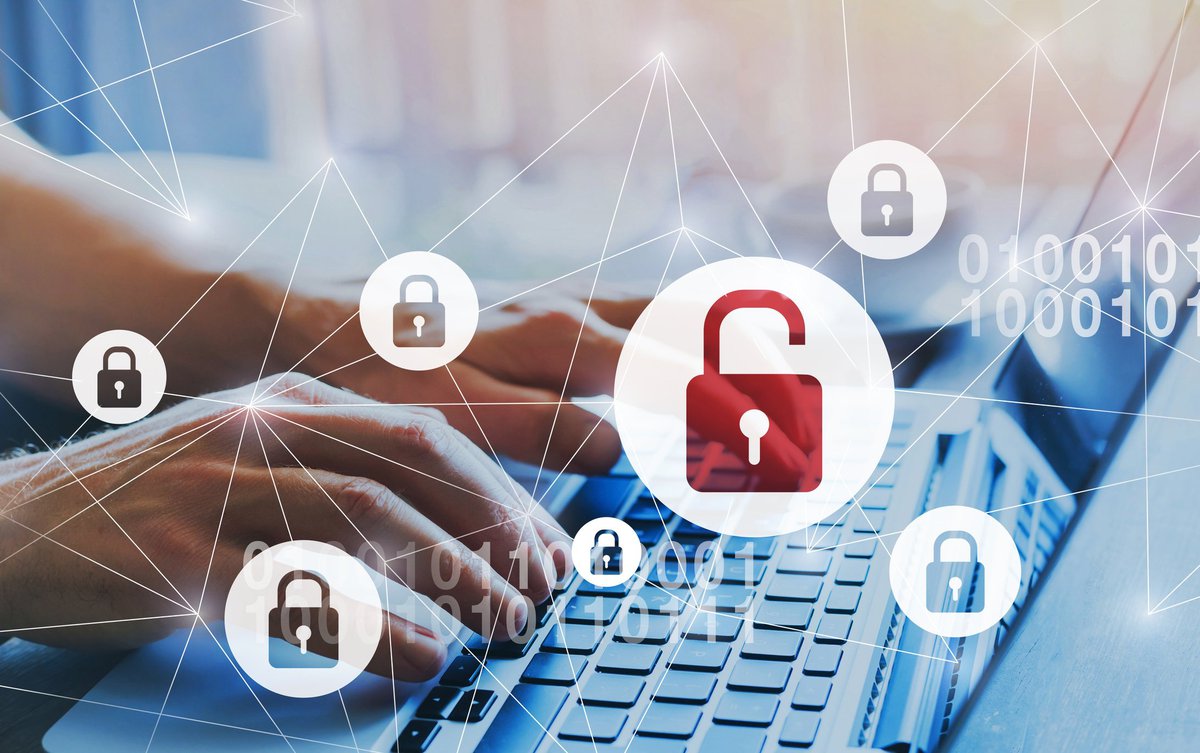 If your data was part of the breach, here's what your compensation options are and how to choose between them.
The Equifax settlement options
The Equifax settlement provides two compensation options for everyone affected: 10 years of free credit monitoring or a cash payout of up to $125.
10 years of free credit monitoring
This option includes four years of three-bureau credit monitoring from Experian followed by six years of one-bureau credit monitoring from Equifax. The four years of three-bureau credit monitoring from Experian also includes $1 million in insurance for costs related to identity theft or fraud.
Cash payout of up to $125
The cash payout is considered an alternative reimbursement option, and it's only available to consumers who already have a credit monitoring service in place. If you want to take the cash, you'll need to verify that you have credit monitoring, name the provider, and verify that you'll keep the policy for at least six months.
Should you choose cash or credit monitoring?
Here's the problem with taking the cash -- the fund for this alternative reimbursement only has $31 million available. That money will be divided between everyone who chooses the cash payout, which means if too many people choose this option, the payout amounts will be reduced.
Credit monitoring is clearly the better of the two settlement options. Worth at least $1,000, it can alert you if anyone uses your information, and the insurance policy could prove valuable if you become a victim of identity theft or credit card fraud. The cash, on the other hand, is unlikely to provide much value.
Remember, there are about 147 million people who are part of this settlement. If everyone takes the cash, they'll get a payout of just $0.21. That's not even worth the time it takes to file. If just 5% of the consumers affected (7,350,000) take the cash, everyone gets $4.22.
The odds are that if you choose the cash payment, you're going to be disappointed with the amount you get.
Additional compensation
Whether you take the cash or credit monitoring, the settlement also allows you to claim compensation for time spent or unreimbursed out-of-pocket losses you suffered that can be traced back to the data breach.
The compensation for time spent allows you to claim reimbursement for $25 an hour for up to 20 hours. However, this compensation is also taken from a $31 million fund, and payouts will be reduced and distributed on a proportional basis if there are more than $31 million in claims.
The good news is that you can claim up to $20,000 in out-of-pocket losses, which is not reduced by the number of people that file and does not include any reimbursement you receive for time spent. 
You will need to be able to prove that the costs were related to the data breach. Examples of eligible losses include:
The cost of freezing your credit on or after September 7, 2017.
Credit monitoring or identity protection service fees on or after September 7, 2017.
Costs you paid due to identity theft or fraud on or after May 13, 2017.
How to file a claim
The settlement administrator has created an Equifax data breach settlement site where you can read more about it and file your claim.
From the home page, click "File a Claim Today" and you can go through the entire claim process online. During this process, you can choose credit monitoring or a cash payment and request a payment for any time you spent or out-of-pocket losses from the breach.
The deadline to file is January 22, 2020. If you had already made your choice and now want to change it, you can do so by reaching out to the settlement administrator through the site's contact form.
Getting the most value from the Equifax settlement
When news of the Equifax settlement first broke, it wasn't clear that the cash settlements could be reduced, so there was plenty of talk about "claiming your $125". Based on the number of people who have already filed, the cash payout won't amount to much.
From a value perspective, credit monitoring is the way to go. As is often the case with these kinds of settlements, getting cash sounds great at first, until you months later when end up with a check for just a few dollars.
Our credit card expert uses the card we reveal below, and it could earn you $1,148 (seriously)
As long as you pay them off each month, credit cards are a no-brainer for savvy Americans. They protect against fraud far better than debit cards, help raise your credit score, and can put hundreds (or thousands!) of dollars in rewards back in your pocket each year.
But with so many cards out there, you need to choose wisely. This top-rated card offers the ability to pay 0% interest on purchases until late 2021, has some of the most generous cash back rewards we've ever seen (up to 5%!), and somehow still sports a $0 annual fee.
That's why our expert – who has reviewed hundreds of cards – signed up for this one personally. Click here to get free access to our expert's top pick.
We're firm believers in the Golden Rule, which is why editorial opinions are ours alone and have not been previously reviewed, approved, or endorsed by included advertisers. The Ascent does not cover all offers on the market. Editorial content from The Ascent is separate from The Motley Fool editorial content and is created by a different analyst team.