Should I Alert Discover If I Plan to Travel With My Credit Card?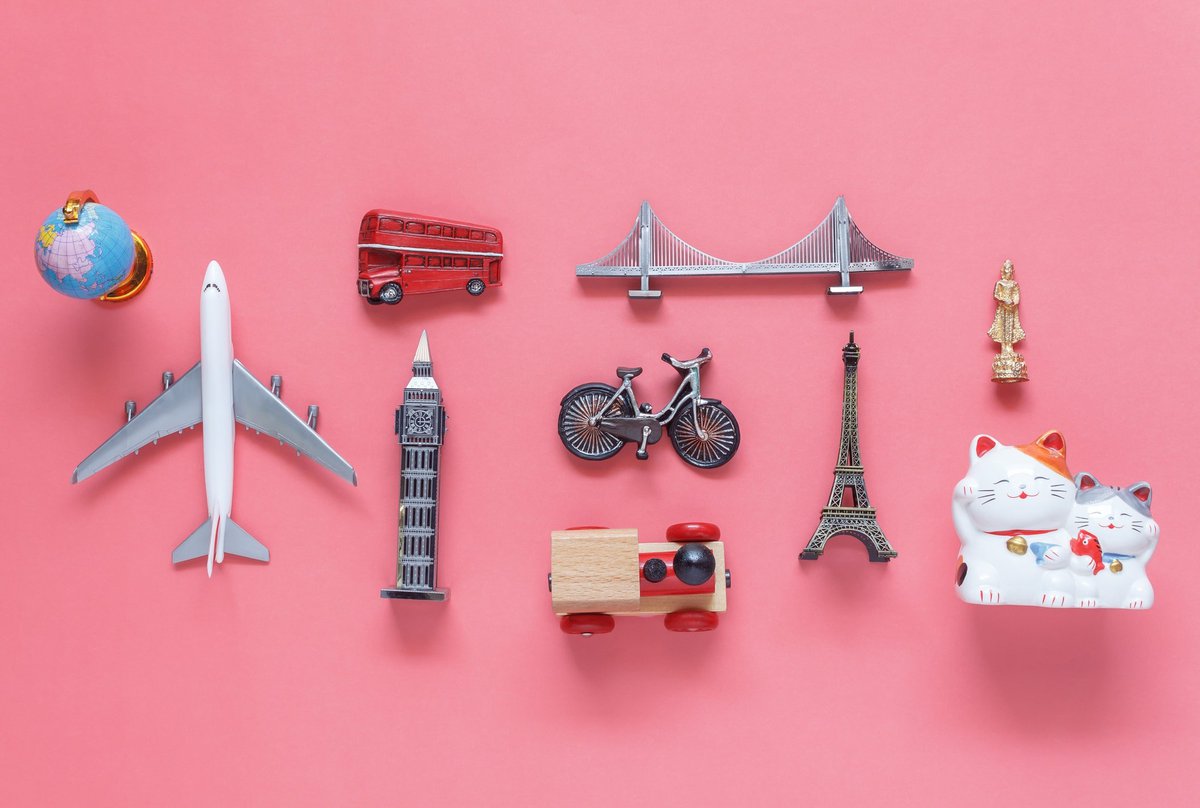 As fun as it is to travel, it also requires plenty of prep before you go. Between booking your accommodations, making arrangements with your employer, and packing all the essentials, it's easy to forget about alerting your credit card company to your travel plans.
Discover credit cards make for excellent cards to use while you're traveling, because none of them charge foreign transaction fees. If you have a Discover card, it's recommended that you set up a travel alert to ensure that Discover doesn't automatically decline any transactions as a fraud prevention measure.
How to set up a travel alert on your Discover credit card
You can create your travel alert with Discover either online or over the phone. If you want to call in about it, just dial the number on the back of your credit card, and a representative can get everything handled for you. To set up your travel alert online, here's what you do:
Log in to your Discover account.
Click on the credit card that you plan to use on your trip.
Click on "Manage."
Find the "Manage Cards" heading where you can click on "Register Travel."
Provide your destination and the dates you'll be there.
Checking if your card will be accepted before you travel
For international travel, you should see if Discover cards are accepted in your destination before you go. While Discover is accepted in most areas around the world, there are some exceptions, including certain countries in Africa, Eastern Europe, the Middle East, and South America.
To verify that you'll be able to use your Discover card wherever you're going, check Discover's credit card acceptance map. You can look for a country on the map, select one from the drop-down menu, or type its name into the search box.
Of course, credit card acceptance always depends on the individual merchant, so it's good to have some cash on you in case a merchant won't accept your Discover card. When you look up a country on Discover's credit card acceptance map, it will also show you what logos merchants use in that country to signify that they accept Discover cards.
Tips for using your credit card when traveling
While alerting Discover to your travel plans is smart to do before you head out, there are also a couple pointers to keep in mind when you're using your card during travel.
Say no to currency conversion -- If you're traveling internationally, many merchants will offer dynamic currency conversion. This gives you the option of paying in the local currency or in your home country's currency.
There's no advantage to choosing your home currency. The exchange rate will almost assuredly be worse than what you'd get through your credit card company, and merchants can also tack on an extra fee for this service.
Have a backup card in your luggage -- It's always smart to have a backup plan. I like to keep a credit card hidden in my luggage in case my wallet gets lost or stolen. If you only have one credit card, then you could stash your debit card in your luggage.
What's important is that you have some way to pay for expenses if anything happens to your wallet, and a backup credit or debit card is much safer than a wad of cash in your suitcase.
Without receiving prior notice, Discover could view transactions you make during travel as potential fraud, so you should provide a travel alert to avoid any potential hassles. The travel alert process itself is a breeze and only takes a couple of minutes. Once it's done, you can use your card without worrying about a declined transaction at an inopportune moment.
Our credit card expert uses the card we reveal below, and it could earn you $1,148 (seriously)
As long as you pay them off each month, credit cards are a no-brainer for savvy Americans. They protect against fraud far better than debit cards, help raise your credit score, and can put hundreds (or thousands!) of dollars in rewards back in your pocket each year.
But with so many cards out there, you need to choose wisely. This top-rated card offers the ability to pay 0% interest on purchases until late 2021, has some of the most generous cash back rewards we've ever seen (up to 5%!), and somehow still sports a $0 annual fee.
That's why our expert – who has reviewed hundreds of cards – signed up for this one personally. Click here to get free access to our expert's top pick.
We're firm believers in the Golden Rule, which is why editorial opinions are ours alone and have not been previously reviewed, approved, or endorsed by included advertisers. The Ascent does not cover all offers on the market. Editorial content from The Ascent is separate from The Motley Fool editorial content and is created by a different analyst team.