Upgrading Your Airfare: What Works and What Doesn't
by Lyle Daly | Updated July 21, 2021 - First published on Sept. 22, 2019
Many or all of the products here are from our partners that pay us a commission. It's how we make money. But our editorial integrity ensures our experts' opinions aren't influenced by compensation. Terms may apply to offers listed on this page.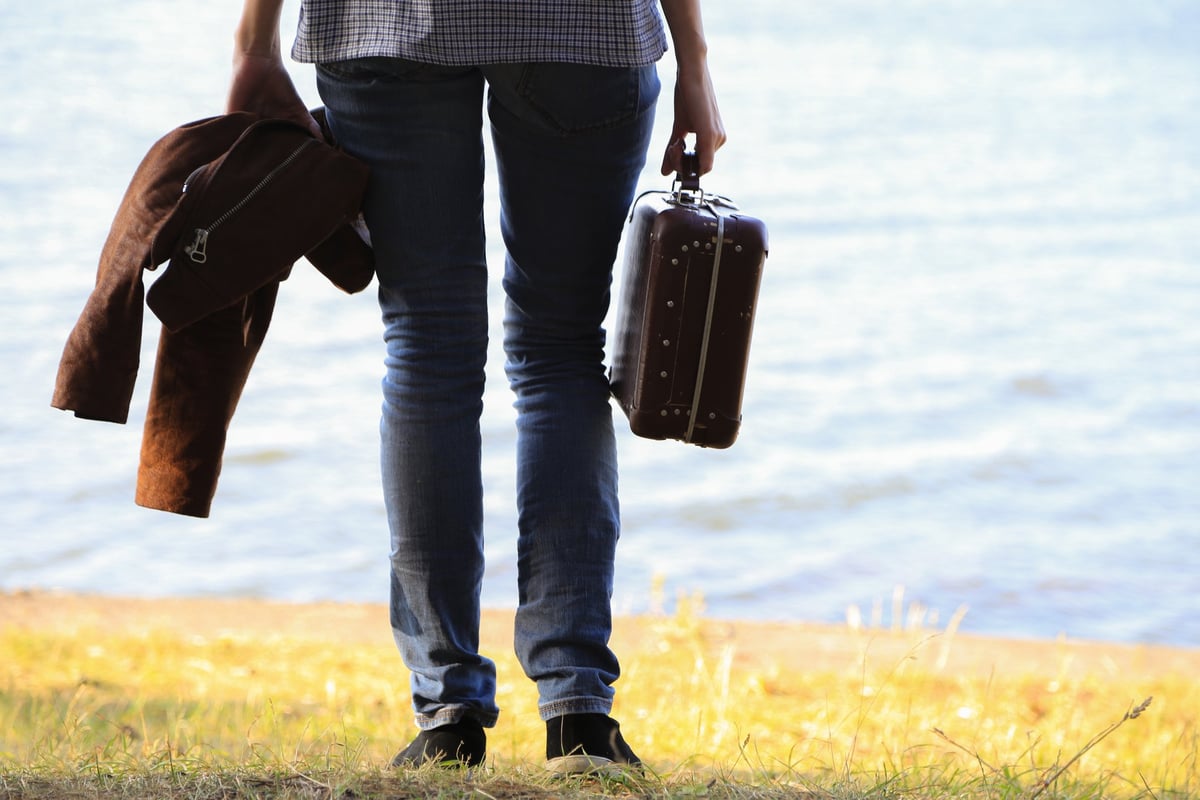 Who wouldn't want to bump up to first class?

Who wouldn't want to bump up to first class?
As great as it is to get a bargain on an economy-class airfare, flying coach leaves a lot to be desired. The conditions are cramped and there isn't much in the way of amenities, making it a clear example of "you get what you pay for."
Business and first class are often out of the typical traveler's price range, though, and that's where upgrading comes in. If you're able to upgrade your ticket, you can score a much better seat without paying full price for it.
And although there are supposedly plenty of ways to get an upgrade, many of these so-called methods either haven't worked in 30 years or never worked, period. Next time you want to upgrade your airfare, here are some methods that work and some you shouldn't bother with.
Pay for it ahead of time with points or cash
The airline may let you upgrade in advance if there's space available. Some airlines will simply provide a price -- either in cash, miles, or both -- that you can pay if you wish to upgrade. Others use an auction system, where you can bid the amount that you're comfortable paying. The airline will then decide whether to upgrade you based on your bid.
Keep in mind that many airlines will only let you do this if you bought a cash ticket, not an award one. Make sure you review the airline's rules before you buy your ticket to see how upgrades work. You wouldn't want to buy an economy ticket with travel rewards, only to find out that you can't upgrade it.
Don't expect an upgrade for dressing the part
Contrary to what many "experts" would have you believe, dressing like George Clooney isn't going to score you an upgraded seat.
The idea behind this cliche advice is that if you look the part, you're more likely to get chosen for an upgrade than someone dressed in sweats and a T-shirt. But the days of airlines randomly upgrading passengers for arbitrary reasons are long gone. Airlines upgrade passengers who pay for that privilege, as well as frequent flyers, regardless of how those people are dressed.
Attain status in the airline's frequent flyer program
There's nothing complicated about who gets the best treatment from an airline. Passengers who have status in the airline's frequent flyer program typically fly more with that airline, so it stands to reason that they'll receive the most perks. One such perk is complimentary upgrades when the space is available.
The most common way to attain status with an airline is to fly a minimum number of miles with it, so if you travel often, try to stay loyal to one airline. Some of the more expensive rewards credit cards also either gain you entry to a certain status tier or provide miles that can qualify you toward elite status.
Wait to check in at your own peril
Probably the worst upgrade method you can use is waiting until the last minute to check in. With this strategy, you're hoping that the flight is overbooked and that the airline bumps you up because there's no space left in economy. Talk about a long shot.
There are two major problems with this plan:

If you want an upgrade, it's best to be early so that you can request it before anybody else does.
If a flight is overbooked, passengers who check in later are more likely to be denied boarding due to lack of space. Instead of getting bumped from first class, you could get bumped from the flight entirely.


Look for upgrade availability when you check in
Airlines may provide the opportunity to upgrade your seat when you check in for your flight. In some cases, you can get a much cheaper upgrade this way. I've done this multiple times on domestic flights of three hours or less and never paid more than $75 for it.
Because there will probably be other passengers who want to take advantage, you should check in as early as you can. If there isn't an option to upgrade available online, you can also ask at the airline's check-in counter when you get to the airport.
Don't say the magic words
If you've seen any advice that says you can get an upgrade by calling the airline and saying some specific phrase or asking to be connected to a certain department, you can safely disregard it.
It doesn't make any sense for an airline to only offer upgrades to passengers who know the correct code words. 
Give up your seat on an overbooked flight
When an airline overbooks a flight, representatives will typically ask for volunteers who are willing to take a later flight. To entice people to take the deal, they'll offer incentives, often in the way of travel vouchers.
If you don't mind taking a later flight, you could try to negotiate a seat in a higher travel class. It's not guaranteed that the airline will agree to it, but if they have the space on another flight, it's a definite possibility.
The real ways to upgrade
It's nice to think you can score an upgraded seat because you put on a suit or you have inside knowledge that's only available to those who read the same article as you did, but air travel just doesn't work that way.
Airlines know that passengers will pay for upgrades, and so the process has become more straightforward. You can purchase an upgrade before your flight. You can try to get one when you check in. And your only other option is to achieve the necessary status with an airline and score a complimentary upgrade here and there.
Top credit card wipes out interest until 2023
If you have credit card debt, transferring it to this top balance transfer card secures you a 0% intro APR into 2023! Plus, you'll pay no annual fee. Those are just a few reasons why our experts rate this card as a top pick to help get control of your debt. Read our full review for free and apply in just 2 minutes.
We're firm believers in the Golden Rule, which is why editorial opinions are ours alone and have not been previously reviewed, approved, or endorsed by included advertisers. The Ascent does not cover all offers on the market. Editorial content from The Ascent is separate from The Motley Fool editorial content and is created by a different analyst team.