Your Guide to the Amex Centurion Lounges
American Express now offers 11 high-end airport lounges, with more on the way.
Typically, airport lounges are either operated by the airlines themselves or associated with privately-operated lounge networks. Think Delta Sky Clubs or the Priority Pass lounge network, for example.
However, over the past few years, American Express has started to build out its own network of luxurious airport lounges as a unique perk for some of its higher-end credit card customers. Currently, you'll find these Amex Centurion Lounges in 11 airports, with more locations in the works. If you're already an American Express customer or are just curious about what these high-end airport lounges have to offer, here's a rundown of what these lounges are, who can get in, where you'll find them, and what amenities they offer.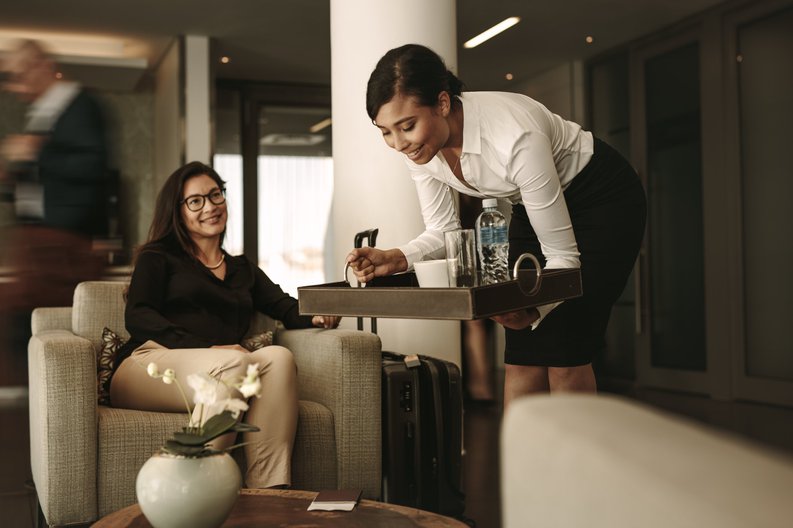 Just to eliminate confusion, the Centurion® card is American Express' ultra-high-end credit card and is commonly known as the "Black Card." The Centurion Lounge is the lounge network this article is about, and access isn't limited to Centurion® card holders.
Centurion Lounge access: Who can get in?
Unlike most airport lounge networks, you can't simply buy a membership to the Centurion Lounges. Centurion Lounges are accessible only to American Express Platinum® Card and Centurion® cardmembers and their guests as a perk of card membership. These cards come with high annual fees, and this perk is one of the main ways cardholders can justify these costs, especially if they travel often.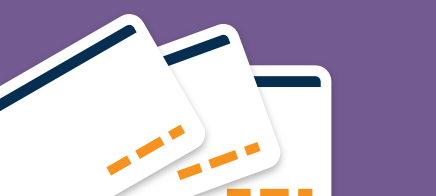 The Ascent's picks of the best travel credit cards
Travel on the cheap by paying for your next vacation with points! The Ascent's top travel credit cards are stacked with valuable perks, including bonuses worth $750, no foreign transaction fees, and lucrative rewards programs.
See the picks
When you arrive at the lounge, you'll be asked to show your eligible American Express card, as well as a same-day boarding pass and government-issued ID.
In an effort to minimize overcrowding in Centurion Lounges, American Express has a few important access rules:
For Platinum® Card members, the Centurion Lounge is a day-of-departure lounge. In other words, you can access the lounge before your flight boards and during connections, but not after you've reached your final destination. In other words, if you're flying into Las Vegas, you can't simply visit the Centurion Lounge at McCarran Intl. before leaving the airport. On the other hand, Centurion® cardmembers have unrestricted same-day access. They can use the lounge after arrival, and the time window in the next bullet doesn't apply to them.
Also for Platinum® Card members, admission is restricted to a three-hour window before your flight's scheduled departure time. So if you're flying out at 7 p.m., you can't go to the lounge in the morning and spend the day. Note that this time restriction applies just for your original flight, not for connections. 
Platinum® Card members can enter with as many as two guests. Centurion® members can bring two guests or their immediate family members (even if it's more than two). Children under two are free and don't count toward the guest limit. Additional one-day guest passes can be purchased for $50 each.
Centurion Lounge amenities
Centurion Lounges are among the most luxurious airport lounges in the United States and offer a variety of nice amenities. Because lounges vary dramatically in terms of square footage, the exact amenities can also vary.
All Centurion Lounges have:
Chef-designed food offerings, served buffet-style. I've been to several different brands of airport lounges, and I've yet to find food that's even close to what's offered at the Centurion Lounges. What's more, the food is generally locally-inspired, with menus designed by some of the most acclaimed chefs in each market. 
Cocktails, spirits, beer, and wine. Unlike many other airport lounges, Centurion Lounges don't offer just lower-end beverages for free.
High-speed internet
Workspaces
Print/fax/copy access
TVs, magazines, and newspapers
American Express service representatives who can assist with travel or other card-related needs.
Some Centurion Lounges have:
Spa services, such as massages
Shower suites
Wine-tasting rooms
Conference rooms
Family rooms -- kid-friendly spaces that really come in handy when traveling with little ones
Luggage lockers
Where are Amex Centurion Lounges?
As I mentioned earlier, there are currently 11 Centurion Lounges, all but one of which is in the United States. Here's a list of where they are, any airport-specific access information you need to know, and some of the special amenities offered in each lounge:
Charlotte -- The Charlotte Centurion lounge is the newest one in the network and is also one of the largest. The lounge is located at the intersection of the D and E concourses on the mezzanine level and is accessible from all concourses in the airport. Special amenities include a family room and shower suite.
Find the right credit card for your needs
Our handy comparison tool makes makes finding the right credit card simple. Find the right offer for your needs, whether it's cash back, travel, 0% intro APR, low interest, bad credit, and more.
Compare cards now
Dallas/Fort Worth -- The Dallas/Fort Worth airport has a Centurion Lounge in Terminal D, across from Gate D12. You can get to it from any other terminal by using the Skylink train system. One of the larger Centurion Lounges, the Dallas location has (in addition to the standard amenities) a shower suite, a spa, conference space, and a family space for the little ones to relax and play while waiting for a flight. 
Hong Kong -- The Hong Kong Centurion Lounge is in Terminal 1 on Level 7, just before Gate 60. The only Centurion Lounge that's currently open outside the United States, the Hong Kong lounge's special amenities include shower suites and meeting rooms.
Houston (IAH) -- The Houston Centurion Lounge is in Terminal D and is accessible by elevators near Gate D6. If you're connecting through or flying out of another terminal, you can get to the lounge by using the Skyway (upper level) train system. A mid-sized space by Centurion Lounge standards, the Houston location offers special amenities including a rather large play area for kids, private shower rooms, and private phone rooms.
Las Vegas -- The Las Vegas Centurion Lounge is in Concourse D, across from Gate D1. If you are flying out of one of the other terminals in the airport, you can get to the lounge via the airport train system. In addition to the standard amenities, which include my personal favorite food offerings of all Centurion Lounges I've tried so far, the Las Vegas lounge offers showers and a family playroom. 
New York (LaGuardia) -- The New York, LaGuardia Centurion Lounge is in Terminal B on the third floor. Unlike most other Centurion Lounges, this one is located pre-security, so if you're connecting, be sure to allow time to go back through security after your visit. The lounge doesn't have too much in the way of amenities beyond the standard list, but it is surprisingly roomy and has more seating than you might expect in a city where space always seems to be lacking. 
Philadelphia -- The Philadelphia Centurion Lounge is in Terminal A near Gate A14 and is one of the smaller lounges in the network. Beyond the standards, the Philadelphia lounge is short on amenities, choosing to make the most of its relatively small space's seating capacity, but it includes a shower room.
Phoenix -- The Centurion Lounge at the Phoenix Sky Harbor airport is in Terminal 4, on the upper level across from Gate B22. If you're flying through any other terminal in the airport, note that you'll have to go through Terminal 4's security.
Miami -- The Miami Centurion Lounge is in Concourse D near Gate D12, on the fourth floor. You can get to the lounge if you're flying out of or connecting through a different terminal, but be aware that you'll have to go out of security to get there and back. The Miami lounge is one of the largest in American Express' Centurion network and is full of amenities such as spa treatments, showers, and a well-appointed family room. 
Seattle -- The Seattle Centurion Lounge is in Concourse B across from Gate B3. The Seattle lounge is rather small by Amex standards, but it does manage to incorporate a shower suite. If you're planning to eat, it's also worth noting that because of its size (and lack of a full kitchen), the Seattle lounge serves lighter fare than the other lounges in the network. 
San Francisco -- The San Francisco Centurion Lounge is in Terminal 3 next to gates F1 and F2. If you're flying out of Terminal G, you can get to the lounge without going out of security, but if you're flying out of any other terminal you must enter through Terminal 3's security checkpoint to access the lounge. Be sure to allow time to get through security on the way back to your gate. Special amenities of the lounge include a family room, showers, and a wine-tasting room, which is a feature that is unique to this lounge and allows guests to sample Northern California wines. 
What hours are Centurion Lounges open?
Centurion Lounge hours vary by location. It's also important to mention that these lounges don't necessarily serve food throughout their entire operating hours. To name just one example, the Dallas lounge opens at 5:30 a.m. but doesn't start serving breakfast until 6:30 a.m.. Similarly, dinner is served until 9 p.m., even though the lounge is open for another hour.
With that in mind, here's a handy guide that can help you find the operating hours of a particular lounge. All hours are listed in each lounge's local time zone:
Location
Lounge Opens
Lounge Closes
Food Service
Charlotte (CLT)
5:30 a.m.
10 p.m.
5:30 a.m. - 9 p.m.
Dallas (DFW)
5:30 a.m.
10 p.m.
6:30 a.m. - 9 p.m.
Hong Kong (HKG)
5:30 a.m.
12:30 a.m.
5:30 a.m. - 12:15 a.m.
Houston (IAH)
5:30 a.m.
9 p.m.
6:30 a.m. - 8:45 p.m.
Las Vegas (LAS)
5 a.m.
11 p.m.
6 a.m. - 10 p.m.
Miami (MIA)
5 a.m.
10 p.m.
6 a.m. - 9 p.m.
New York (LGA)
5:30 a.m.
8 p.m. (Sun-Fri)
6:30 p.m. (Sat)
6 am - 7:45 p.m. (Sun-Fri)
6 a.m. - 6:15 p.m. (Sat)
Philadelphia (PHL)
5 a.m.
9 p.m.
6 a.m. - 8:45 p.m.
Phoenix (PHX)
5:30 a.m.
10 p.m.
6:30 a.m. - 9:30 p.m.
Seattle (SEA)
5 a.m.
10 p.m.
5 a.m. - 9:30 p.m.
San Francisco (SFO)
5 a.m.
11 p.m.
6 a.m. - 10:45 p.m.
Data Source: American Express. Hours are current as of 1/3/2020.
More Amex Centurion Lounges are coming soon
As of January 2020, there are also Centurion Lounges either under construction or in development in Charlotte, Phoenix, London-Heathrow, New York (JFK), Denver, and Los Angeles. All of these are expected to open by the end of 2020, at which point there will be 15 lounges in the Centurion network. 
However, this could be just a starting point. American Express' lounge network could become much larger in the years to come, as it's clear that cardholders find this to be a valuable perk of their membership.
How much is the Centurion Lounge benefit worth?
It's difficult to put a dollar figure on the Centurion Lounge benefit, because the value depends on what amenities you use, if you're visiting alone or with guests, how long you spend in the lounge, and most importantly, how often you use it.
For example, I recently used the Dallas/Fort Worth lounge on a layover and spent a little over an hour there getting work done. During my time in the lounge, I ate lunch and had two signature cocktails. Anywhere else in the airport, comparable food and drink would have easily cost $50 plus tip (Note: While drinks are free in Centurion Lounges, it's still customary to tip the bartenders).
On the other hand, if I use one of the Centurion Lounges with my wife and two children, it can be much more valuable than that. Food for the four of us, a couple of drinks for me, a nice glass of wine for my wife, and a place where we can actually let the kids play in the airport is easily worth well over $100.
In all, I visit the Centurion Lounges about 10 times per year (usually just once or twice with anyone other than just me). I conservatively value this benefit at about $500 in annual savings over what I'd spend for the same food and beverages elsewhere in the airport. That's not including the value of a quiet place with reliable internet service to get work done.
A valuable perk if you use it
The Centurion Lounges definitely help set American Express' high-end credit card products apart from the travel credit card competition. It's a common perk for premium credit cards ($450-plus annual fee) to offer some type of lounge access, but the Centurion Lounges are a notch above pretty much anything else in the U.S. market.
As I discussed in the previous section, the value of the Centurion Lounge benefit to you can vary dramatically. But if you use it frequently (which will become much easier to do as Amex continues to expand the network), the Centurion Lounge perk can easily justify the cost of a Platinum® card all by itself.
Don't pay credit card interest until nearly 2022
The Ascent just released a free credit card guide that could help you pay off credit card debt once and for all. Inside, you'll uncover a simple debt-cutting strategy that could save you $1,863 in interest charges paying off $10,000 of debt. Best yet, you can get started in just three minutes!
Find the right card for you