Here's Why I Wouldn't Buy a Pet Coin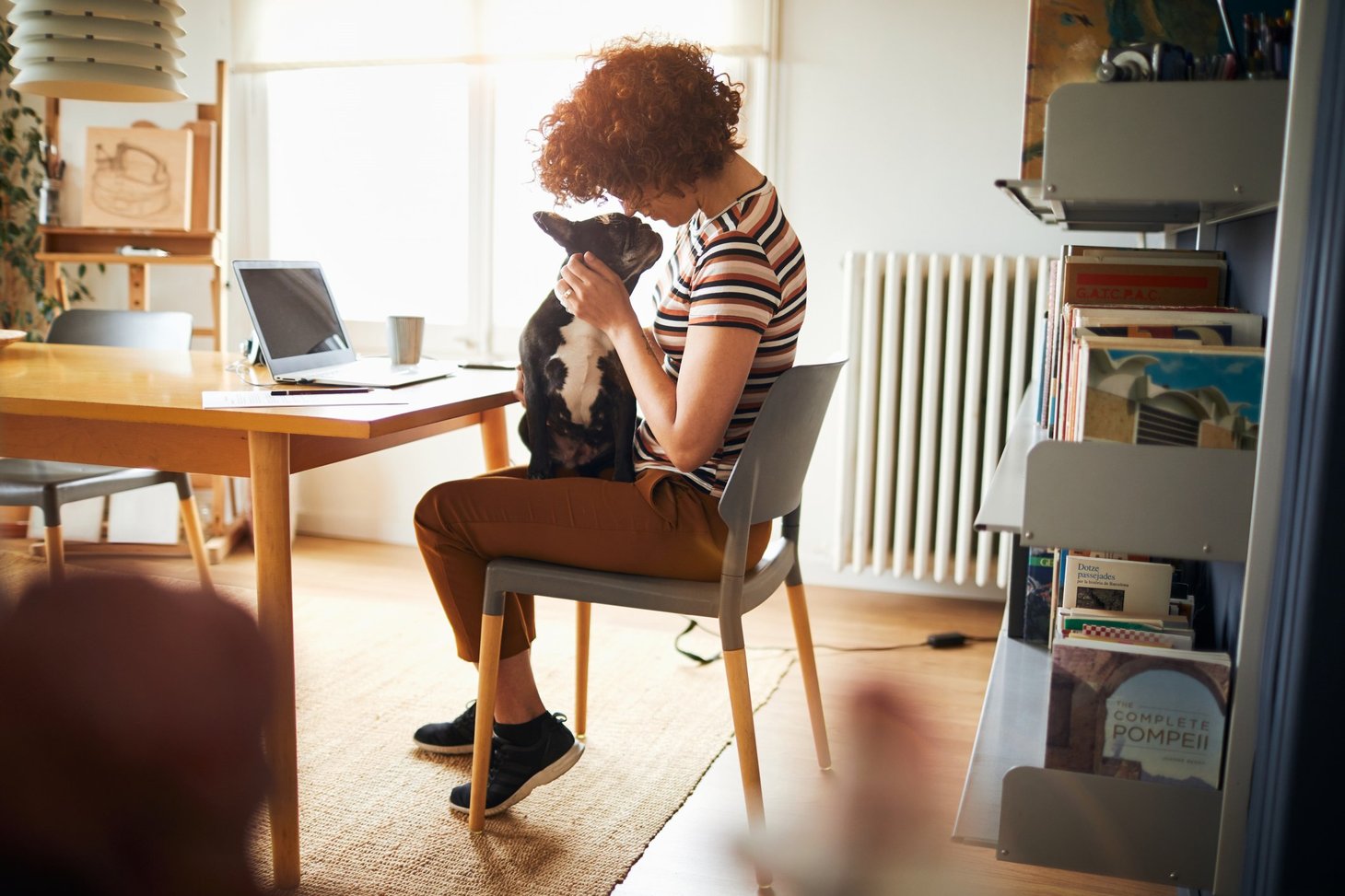 Many or all of the products here are from our partners that compensate us. It's how we make money. But our editorial integrity ensures our experts' opinions aren't influenced by compensation. Terms may apply to offers listed on this page.
Dogecoin's price has soared in spite of -- not because of -- its lack of fundamental purpose
One of the many notable things about Dogecoin is the number of imitations it's spawned. Its astonishing price rise has inspired over 150 pet-themed coins, including Shiba Inu, Baby Doge Coin, Doge Killer, Daddy Doge, and Queen of Shiba. There's a whole litter of coins that hope to cash in on Doge fever.
Dogecoin was created in 2013 as a joke. It poked fun at the way people bought into coins they didn't understand. Its fun nature attracted a whole community of fans, who call themselves "Shibes." Since then, a series of unexpected events -- largely, the attention of Tesla CEO Elon Musk -- have pushed Doge into the top 10 cryptos by market cap.
Dogecoin may be here to stay
In spite of some early scandals, which drove both the coin's founders to distance themselves from the project, Shibes stayed loyal. The coin's price is up over an eye-watering 6,000% so far this year.
Billionaire crypto enthusiast and Shark Tank judge Mark Cuban recently said he thought Dogecoin could work as a form of digital payment, primarily because people are using it. Dogecoin is now available from most major cryptocurrency exchanges, and can be used as a payment with a few stores (though they aren't major retailers), including Cuban's Dallas Mavericks.
Plus, after years with little strategic direction of Doge, the Dogecoin Foundation is re-forming with the help of various people including Ethereum's Vitalik Buterin, Doge co-founder Billy Markus, and Musk representative Jared Birchall. At last, the $40-billion-market-cap crypto will have someone at the helm.
But what of the other pet and meme coins? Is there any hope for Shiba Inu or Baby Doge Coin? Or will we see a bunch of abandoned puppy coins languishing in the abandoned coin lists in years to come?
Our top crypto play isn't a token - Here's why
We've found one company that's positioned itself perfectly as a long-term picks-and-shovels solution for the broader crypto market — Bitcoin, Dogecoin, and all the others. In fact, you've probably used this company's technology in the past few days, even if you've never had an account or even heard of the company before. That's how prevalent it's become.
Sign up today for Stock Advisor and get access to our exclusive report where you can get the full scoop on this company and its upside as a long-term investment. Learn more and get started today with a special new member discount.
Get started
Here are five reasons I wouldn't buy one.
1. There are too many pet coins, and they're all very similar
I did a quick count of coins on CoinMarketCap that contained "shib," "inu," "dog," or "cat" to get an idea of how many pet coins are on the market. It's by no means an exhaustive list, but there were over 150 of them.
There's a very small chance that one or two of those coins might perform well, but it's very unlikely any of them can truly replicate Dogecoin's success. And given they don't really have solid business plans or fundamentals, it's almost impossible to identify the ones that could, maybe, potentially, succeed. That's not investing -- it's gambling.
2. They provide fertile ground for scammers
It's very easy for crypto scammers to take advantage of Doge fever. Since these coins don't have any fundamental value, fraudsters can create a new coin, generate some publicity to pump up the price, and then sell out.
People are so scared of missing out on the next Dogecoin that they buy in without fully researching the coin or the people behind it. It's difficult to put a number on how many pet coins are scams, but a good number of the latest scams and hacks listed on tokensniffer.com (a site dedicated to sniffing out scams) are Doge imitators.
3. I invest for the long term
As we touched on above, pet coins might generate short-term gains. People are willing to speculate a small amount of money on the possibility of hitting the jackpot, which pushes the price up.
I prefer to put my money into cryptocurrencies that I think are likely to perform well over time. Cryptocurrencies are already unpredictable enough, so I research what problem the coin solves and who's involved in the project, as well as other factors. That way, I can try to evaluate how likely they are to succeed in the long term.
4. Many of these coins don't have leaders I trust
We don't have space to look at the leadership of every pet coin here. But take one of the bigger ones, Shiba Inu -- its leadership is anonymous. That's a red flag for any crypto project. Before you buy any coin, it's a good idea to find out who is behind it, what their credentials are, and whether they've been involved in cryptocurrency scams.
5. Most pet coins don't have a purpose
The magic of Dogecoin is that it captured people's hearts and minds -- which is crucial if you want to sell a product. But, beyond being a joke, it didn't have a purpose. In contrast, other cryptocurrencies put energy into technical development and using blockchain technology to solve problems. There are lessons they can learn from Dogecoin, which didn't take itself too seriously and attracted millions of Shibes.
Dogecoin may now be able to reverse-engineer a purpose, potentially as a form of digital payment. But that's probably a one-off situation, and it doesn't make cryptocurrencies with no real-world utility into good investments. Many Dogecoin spinoffs have published whitepapers, but few of them actually do anything.
The bottom line
Doge may now be here to stay, but that doesn't make it a good idea to speculate on any coin with Doge or Shiba Inu in the name.
There are so many incredible cryptocurrency projects out there. They won't all succeed -- and it is difficult to know how this nascent industry will evolve. But personally, I would rather invest in a project that has the potential to transform the world we live in than one that makes me laugh.
We're firm believers in the Golden Rule, which is why editorial opinions are ours alone and have not been previously reviewed, approved, or endorsed by included advertisers. The Ascent does not cover all offers on the market. Editorial content from The Ascent is separate from The Motley Fool editorial content and is created by a different analyst team.
Emma Newbery
has no position in any of the stocks mentioned. The Motley Fool has positions in and recommends Tesla. The Motley Fool has a
disclosure policy
.