Shopping for a Car? Don't Overlook These 7 Expenses
Many or all of the products here are from our partners that pay us a commission. It's how we make money. But our editorial integrity ensures our experts' opinions aren't influenced by compensation. Terms may apply to offers listed on this page.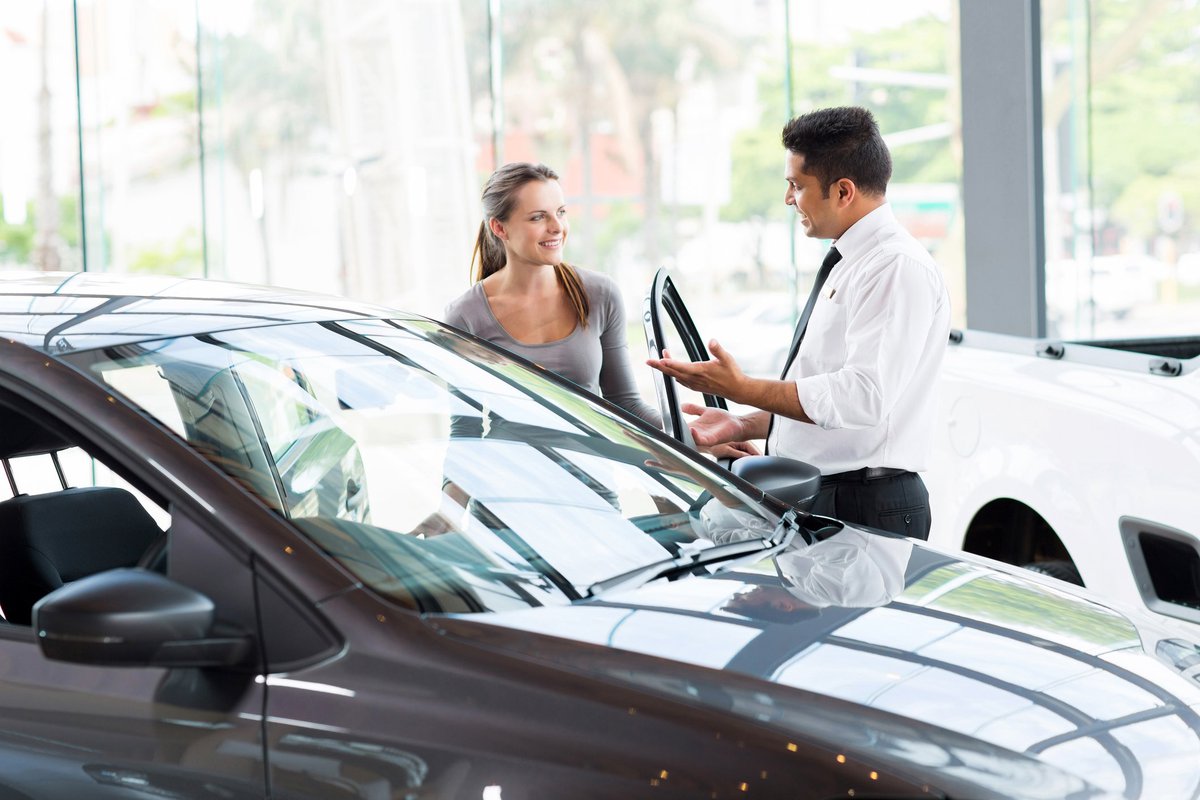 You could save hundreds per year by considering these car ownership expenses while you shop around.
From insurance to warranties to finance charges, there are plenty of hidden costs when it comes to buying a car that aren't reflected in the sticker price. If you're shopping for a car, the best way to set a budget and narrow down your options is to consider the full cost of car ownership.
Before you seal the deal on your next vehicle, make sure you have the full picture by considering these commonly overlooked expenses.
1. Car insurance
Auto insurance is one of the biggest monthly expenses associated with owning a car. While the cost of insurance depends partly on your profile and history as a driver, it's also largely dependent on the make and model of your car. Luxury cars and sports cars, for example, are some of the most expensive to insure. On the other hand, reliable family vehicles and cars with lots of safety features tend to be more affordable to insure.
This is why it's important to shop around and get car insurance quotes on any vehicle you're considering. Knowing the difference in insurance costs can help you narrow down your choices if you're deciding between several different vehicles. The best cheap car insurance will come with a low monthly premium, and insurance companies will often give you a significant discount for paying six months or a year up front.
2. Routine maintenance
Car maintenance can cost close to $800 per year on average, according to AAA, making it another one of the biggest costs of car ownership. This number can also vary dramatically depending on the type of car you buy and how old it is.
Of course, newer cars will require less maintenance, but it may cost more than maintenance for older used cars. But the make of the car -- and even the model and year -- can be just as important when it comes to estimating maintenance costs. Be sure to research the required maintenance for any car you're looking at, and pay attention to the cost of routine maintenance items -- such as oil changes and filter replacements -- as well as any mechanical or electrical issues that are common with your car's make and model.
3. Warranties
All new cars come with a manufacturer warranty, and some used cars might still have time left on their manufacturer warranty if they're only a year or two old. If you're looking at a used car that doesn't have any warranty left, though, you'll have to consider whether it's worth it to purchase an extended or dealership warranty.
While these warranties can save you if you end up needing a major repair, they can also add several thousand dollars to the cost of the car. That being said, you can often negotiate with a dealer to bring down the price of a warranty significantly. If you decide you do want a warranty, make sure to research all your options and factor that into the car's purchase price.
4. Gas
Gas is another significant expense that can fluctuate greatly depending on the type of car you get. Even across cars of similar sizes, you might find there's a substantial difference in gas mileage.
This is a cost you'll be paying on a regular basis, so make sure to consider your car's fuel economy. Opting for a car that gets even marginally better gas mileage can save you a lot of money in the long run, especially if you're using it to commute daily or go on lengthy road trips.
5. Resale value
Many car shoppers don't consider a car's resale value at all. However, depreciation is the No. 1 cost of car ownership -- on average, your car loses $313 in value every single month, according to AAA.
You can make it a point to search for cars that retain their value particularly well. This might not be important if you intend to keep your car for a long time, but if you think you might sell or trade it in within the next few years, resale value should be a priority. Some car brands that tend to have great resale value include:
6. License, registration, and taxes
This is a smaller cost than some of those mentioned above, but it's still important to factor this into your car shopping budget. Your license plate fee will be the same regardless of what car you buy, but some states calculate your registration fees based on the value, age, or weight of your car.
Taxes vary by state, but in most cases, the taxes you pay will largely depend on the sale price or value of your vehicle. If you're buying a car in one of the small handful of states with no sales tax, you won't have to add that to the list.
7. Finance charges
Unless you're paying for your car in cash, you'll need to factor finance charges -- or interest -- into the overall cost of your monthly payments. Luckily, if you have good credit, you should be able to qualify for a car loan at a fairly low interest rate. For example, if you qualify for a $15,000 car loan with a 3.5% interest rate and pay it off in five years, you'll end up spending $1,373 on interest over the course of five years.
Make sure to shop around for pre-approval so you can get the lowest interest rate possible. You can also bring your pre-approval letters to the dealer and ask if they offer financing that can beat any rates offered to you by your local bank or credit union.
As you compare your favorite cars, adding estimates for these commonly-overlooked costs will help you choose the best vehicle for you.
We're firm believers in the Golden Rule, which is why editorial opinions are ours alone and have not been previously reviewed, approved, or endorsed by included advertisers. The Ascent does not cover all offers on the market. Editorial content from The Ascent is separate from The Motley Fool editorial content and is created by a different analyst team.