Which States Have the Strictest Auto Insurance?
by Dana George | Updated July 15, 2021 - First published on May 11, 2021
Many or all of the products here are from our partners that pay us a commission. It's how we make money. But our editorial integrity ensures our experts' opinions aren't influenced by compensation. Terms may apply to offers listed on this page.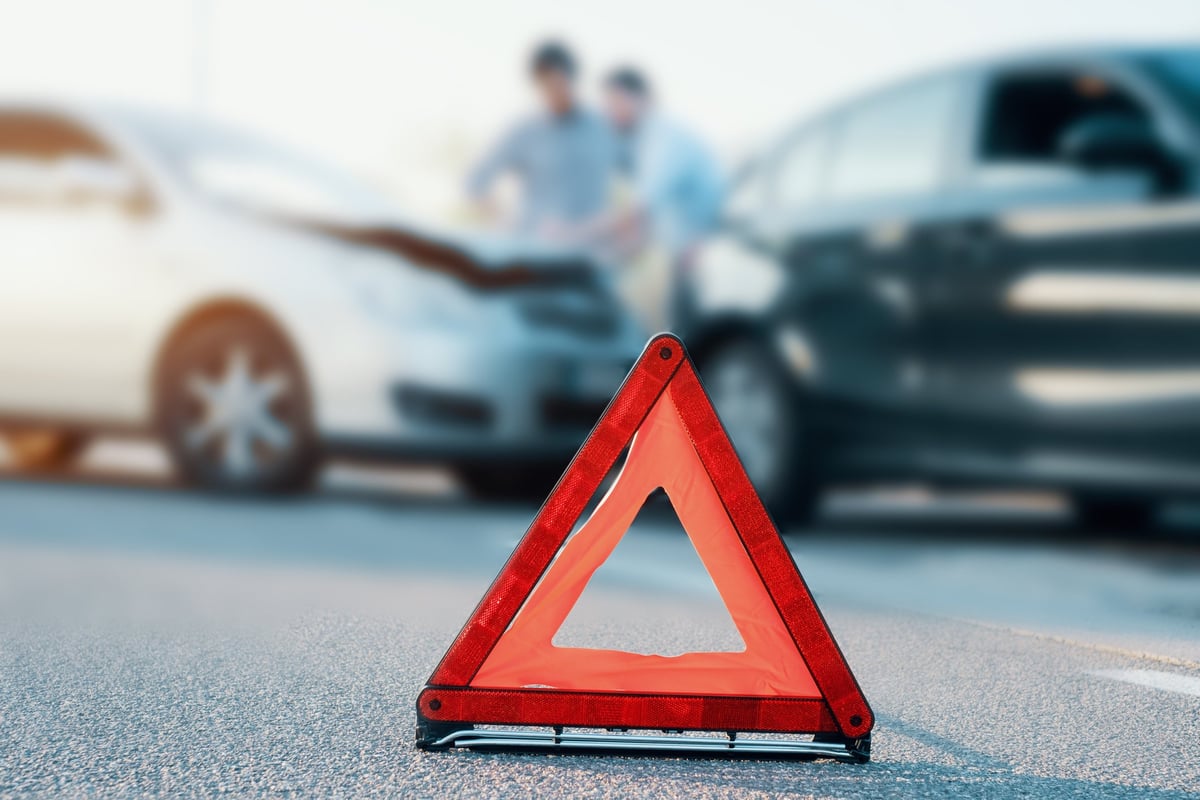 The cost of driving without insurance can be high. Your best bet is to find an affordable policy.
In all but two states, a driver must carry the state-mandated minimum auto insurance coverage to drive legally. Yet an estimated 13% of drivers have no insurance. If those uninsured drivers get nabbed, the law can come down hard. Getting caught without insurance is no picnic in any state, but here, we look at the five states with the strictest rules.
Colorado
An estimated 16.3% of Coloradans drive without insurance coverage, a fact that may help explain the state's strict uninsured motorist laws. Here's what driving coverage free could cost in Colorado:
$500 minimum fine
Four points against license
Suspended license until proof of coverage is provided
Up to 40 hours of community service
And if the same driver is caught again, they may be hit with:
$1,000 minimum fine
Four-month license suspension
Four more points against license
40 more hours of community service
Kansas
10.9% of Kansans take their chances by not carrying auto insurance. Here's what they can expect the first time they're caught:
Fine of $300-$1,000
Jail time of up to six months
License and registration suspension
$100 reinstatement fee
The second time a Kansan is caught driving without insurance, the costs are even higher.
Fine of $800-$2,500
License and registration suspension
$100-$300 reinstatement fee
Minnesota
In Minnesota, approximately 10% of drivers have no insurance coverage. Here's what can happen to them if they're pulled over or in an accident:
Fine of $200-$1,000 or community service
Imprisonment up to 90 days
License and registration revoked for up to 12 months
New York
A relatively low rate of 4.1% of New Yorkers drive without insurance coverage. Those who do risk the following if caught:
Fine of up to $1,500 if involved in an accident
$750 civil penalty
License and registration revoked for one year
North Dakota
An estimated 13% of North Dakotans take their chances when it comes to auto insurance. If they're caught, the law does not go easy on them. Here's what they can expect:
Fine of up to $1,500
Up to 30 days in jail
14 points against license
Suspended license until insurance is purchased
And, it's no easier if the same driver is caught a second time. The next time they're pulled over, the uninsured driver can expect:
Another fine of up to $1,500
Up to 30 days in jail
14 more points against their license
Suspended license
For those who can't afford insurance coverage
Given the downside of getting caught without coverage, it's sometimes true that those "taking their chances" do so because there's not enough money in their bank account every month to cover the cost of a policy. If that describes you, here are six options that may help:
1. Shop around for a cheaper rate
If you never purchased insurance (or allowed it to lapse) due to the cost, you might be surprised to learn how much the cost of policies varies by insurer. Before you do anything else, compare the insurance rates of several insurers to figure out if one can fit into your monthly budget.
2. Check into usage-based discounts
If you're a good driver, look into how much you can save by signing up for usage-based insurance (UBI). Most UBIs work like this: An insurance company provides you with a telematics device you connect to an app on your smartphone. This device is placed in your vehicle and collects driving data. It records things like speed, how often you hit your brakes, and other driving habits. If you're a safe driver, there's a good chance the insurance company will offer you a discount.
3. Explore all potential discounts
There's no harm in speaking with agents from several different insurance companies to learn if there are any discounts that apply to you. Perhaps there's a discount for people who attended a particular university, work in a specific job, or maintain a high grade point average. Make sure there are no potential discounts that you might have missed.
4. Lower coverage
As long as you meet your state's minimum insurance coverage, you're driving legally. Find out how much a policy will cost if you carry the bare minimum.
5. Explore government-sponsored policies
If your income is low and you live in California, Hawaii, New Jersey, or Maryland, you may qualify for low-cost auto insurance. California, Hawaii, and New Jersey offer government-sponsored auto insurance, and Maryland provides a (non-government-sponsored) low-income car insurance program.
6. Rework your budget
As expensive as an auto insurance policy may seem, getting caught without one is sure to cost more. Rework your budget to look for any areas you can trim. If you find things you can live without, cut back on those unnecessary expenses until you can afford to work them back into your budget. In the meantime, use the funds to pay for an insurance policy that will protect you on the road.
Auto insurance is certainly not the most exciting purchase you will make, but it can be one of the most beneficial.
We're firm believers in the Golden Rule, which is why editorial opinions are ours alone and have not been previously reviewed, approved, or endorsed by included advertisers. The Ascent does not cover all offers on the market. Editorial content from The Ascent is separate from The Motley Fool editorial content and is created by a different analyst team.