Best Mortgage Lenders of June 2020
Christy Bieber is a personal finance and legal writer with more than a decade of experience. Her work has been featured on major outlets including MSN Money, CNBC, and USA Today.
We are committed to full transparency in our mission to make the world smarter, happier, & richer. Offers on The Ascent may be from our partners - it's how we make money - and we have not reviewed all available products and offers. That transparency to you is core to our editorial integrity, which isn't influenced by compensation.
Choosing a mortgage and buying a home are both big decisions. When looking for the right mortgage company, borrowers should shop around with several different lenders to find a loan that offers the best interest rate, low origination fees, and timely loan approval. This guide will help you understand more about what a mortgage is and how to find the best mortgage lenders for your particular situation.
Current considerations for mortgages due to COVID-19:
Mortgage interest rates are changing rapidly and have dropped to near record lows due to the coronavirus. While still associated with some costs, refinancing a home can help to lower your monthly payments. Check out our guide for more information on whether now is the right time to refinance a mortgage.
The Ascent's picks for the best mortgage lenders for June 2020:
Ratings Methodology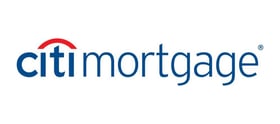 Best for: First-time homebuyers
CitiMortgage
Why Apply
The diverse set of loan products and terms and relationship discounts make it a top pick, particularly for first-time homebuyers. The high customer satisfaction ratings are the cherry on top.
Min. Credit Score
Min. Down Payment
Key Features
No PMI offering
High customer satisfaction
Loans up to $8mm
Available in all 50 states
Loan Types
FHA
VA
Jumbo
Conventional
Fixed Rate Terms
Adjustable Rate Terms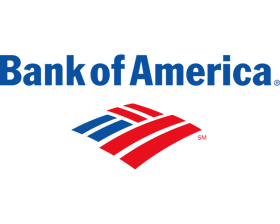 Best for: Diverse loan options
Bank of America Mortgage
Why Apply
Few lenders can match the lineup of loan products and terms. The high-tech digital experience compliments the banks extensive branch network. The interest rate and fee discounts for Preferred Rewards members define what relationship banking should look like.
Min. Credit Score
620 (640 for Affordable Loan Solution® options)
Min. Down Payment
Key Features
Relationship interest rate and fee discounts
Ability to apply entirely online
No PMI offering
Loans up to $5mm
Loan Types
Conventional
FHA
VA
Jumbo
Interest Only
Fixed Rate Terms
30 year, 20 year, 15 year
Adjustable Rate Terms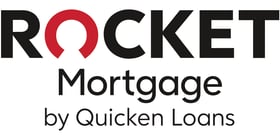 Best for: Streamlined online application
Rocket Mortgage
Why Apply
Led the transition to online-only applications and that seamless process is one reason which it has become the largest U.S. lender. Consistent JD Power customer service rankings make it hard to ignore.
Min. Credit Score
Min. Down Payment
Key Features
Online-only
High allowable debt-to-income
Low down payment options
Loan Types
FHA
VA
USDA
Jumbo
Conventional
Fixed Rate Terms
Adjustable Rate Terms

Best for: High loan amounts and relationship discounts
SoFi Mortgage
Why Apply
Fast prequalification, membership discounts, and a modern experience explain its top pick status. A potential fit for self-employed borrowers, based on SoFi's nontraditional underwriting process that focuses less on credit history and more on income and assets.
Min. Credit Score
N/A: Uses alternative data
Min. Down Payment
Key Features
Borrow up to $3mm
No PMI offering
$500 membership discount
Fast prequalification
Fixed Rate Terms
Adjustable Rate Terms

Best for: Diverse loan offerings
PNC Bank Mortgage
Why Apply
Diverse loan products and terms make it a flexible lender for many needs, including several no PMI options to choose from.
Min. Credit Score
Min. Down Payment
Key Features
3% down no PMI offering
HELOC's
Home equity loans
Considers nontraditional credit history
Loan Types
FHA
VA
USDA
Jumbo
Conventional
Fixed Rate Terms
30 year, 20 year, 15 year, 10 year
Adjustable Rate Terms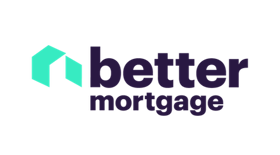 Best for: No lender fees and online application
Better Mortgage
Why Apply
No origination fees and a digital-only experience ensures borrowers cut costs while saving time. Case in point, borrowers can secure preapproval in minutes.
Min. Credit Score
Min. Down Payment
Key Features
No origination fees
Instant loan estimates
100% online application
Fast closing
Fixed Rate Terms
30 year, 20 year, 15 year
Adjustable Rate Terms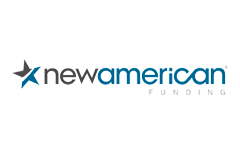 Best for: Fast closing
New American Funding
Why Apply
Low rates and a diverse set of loan terms and products are a rare combo. A guaranteed fast closing simplifies the homebuying process.
Min. Credit Score
Min. Down Payment
Key Features
Close as fast as 14 days
Home equity and HELOC offerings
High customer satisfaction
Loan Types
FHA
VA
USDA
Jumbo
Interest Only
Reverse
Conventional
Fixed Rate Terms
Adjustable Rate Terms
Get our latest tips and uncover more of our top picks to help you conquer your money goals
By submitting your email address, you consent to us sending you money tips along with products and services that we think might interest you. You can unsubscribe at any time. Please read our Privacy Statement and Terms & Conditions.
A mortgage is a loan that you can use for the purchase of a home. Mortgages are secured by the house you're borrowing money to buy, so the house serves as collateral. If you don't pay your mortgage, the lender can foreclose and take your home. Most mortgages are paid off over a long period of time, with borrowers generally choosing either a 15-year or a 30-year repayment term.
There are different kinds of mortgages, including conventional loans, which are not insured by any government agency, and loans that are guaranteed by one of several agencies including the Federal Housing Administration (FHA), the Veterans Administration (VA), or the U.S. Department of Agriculture (USDA). Both government-guaranteed loans and conventional loans are made by private lenders, including banks, online lenders, and credit unions.
There are also conforming loans and non-conforming loans. Conforming loans fall below financing limits set by the Federal Housing Finance Agency and non-conforming loans -- known as jumbo loans -- are for higher amounts. Fannie Mae and Freddie Mac, two government-sponsored entities, buy conforming loans on the secondary mortgage market so lenders can package and sell them.
If you are new to the world of mortgages, check out our beginner's guide to home loans.
Top features of the best mortgage lenders
Borrowers have many choices of mortgage lenders and should shop around to find the right one for their particular situation. Here are some of the key features borrowers should look for when finding the best mortgage lenders:
The types of loans the lender offers: Borrowers who need or want a government-backed loan will need to find a lender offering FHA, USDA, or VA loans. Likewise, those who need a jumbo loan will need a lender offering non-conforming loans.
The interest rate on the loan: The best home loans come with low interest rates. A higher rate means higher monthly payments and a higher total loan repayment cost.
Costs and fees associated with the loan: When looking for the best mortgage lenders, pay attention to whether the lenders charge origination fees, application fees, document preparation fees, and other costs associated with applying. While there are always some costs involved when getting a loan, the lender you choose will ideally help you keep closing costs as low as possible.
The lender's qualifying requirements: While there are certain federal guidelines lenders have to work within if they're making government-backed loans or conforming loans, requirements for loan approval can vary considerably from one lender to another. Some lenders have stricter requirements for minimum credit score, amount of debt relative to income, and employment history.
The down payment required: For conventional loans, borrowers are typically required to put 20% down or pay private mortgage insurance (PMI) premiums. Private mortgage insurance protects lenders in case of foreclosure but it costs borrowers money. Some lenders offer special programs where PMI can be waived. And even with PMI, lenders have different minimum down payment requirements. Mortgage insurance is required with government-backed USDA and FHA loans, but not VA loans.
The time to approval: Some lenders are able to complete the approval process and get to closing much faster than others. If you have a short deadline to buy a new home, you may want to prioritize a lender that promises a quick closing.
A lender's reputation for customer service does matter a little as you want the application process to be easy and pleasant. But be aware that many lenders resell mortgages so there is a chance the original lender you borrow from will not remain your loan servicer for long.
How are mortgage rates determined?
Borrowers applying for a mortgage loan should compare rates and terms among multiple lenders because mortgage rates can vary substantially. Each individual lender uses both economic factors and the borrower's credentials to set rates.
Mortgage rates are affected by the federal funds rate, which is the rate set by the Federal Reserve (the U.S. central bank). Banks use the federal funds rate when making overnight loans to other banks. Rates are also affected by what investors are willing to pay for mortgage-backed securities, which are groups of mortgage loans put together by institutional investors who buy loans on the secondary mortgage market.
The financial credentials of each individual borrower also have an impact on what rates will be available. Lenders price loans based on the perceived level of risk that a particular borrower won't pay back their debt. Some of the factors lenders consider when setting rates for individual borrowers include:
The borrower's credit score: A higher credit score will result in a lower loan interest rate.
The borrower's debt-to-income ratio: This is the total amount of debt payments (including the mortgage payment) vs. the borrower's income. The lower the amount of debt the borrower has relative to income, the less risk is presented to the lender and the lower the interest rate on the mortgage loan.
The size of the borrower's down payment: A larger down payment reduces the risk to the lender. This is both because borrowers themselves have money at stake and if the lender has to foreclose, the larger down payment reduces the chance the home will sell for less than the outstanding loan balance.
The loan term: Loans with shorter repayment terms come with lower interest rates. While 30-year mortgages are very popular because they provide lower payments due to the long repayment timeline, a 15-year loan would typically come with a lower interest rate.
The borrower's employment history: A borrower with a stable employment history presents less risk to a lender as there's a reduced chance the borrower will suffer a decline in the income they're using to repay the debt.
While you cannot change the broad macroeconomic factors that affect your rate, you can take steps to lower it by improving your credit, saving for a larger down payment, and choosing a mortgage with a shorter loan repayment term.
Fixed-rate vs. adjustable-rate mortgages
Some mortgage loans have fixed rates while others have adjustable rates. Adjustable-rate mortgages are called ARMs.
Loans with fixed rates have a rate that doesn't change during the entire term of the loan. You will know your monthly payment up front and you will know the total loan cost at the time when you borrow.
ARMs, on the other hand, have a rate that can adjust periodically. Most start with a rate that is fixed for several years and then adjusts on a set schedule. ARMs are named based on the length of the initial fixed rate and the frequency with which rates adjust. For example, a 3/1 ARM will have a fixed rate for the first three years and it can then adjust once a year thereafter. A 5/1 ARM would have a rate fixed for the first five years and it could then adjust once annually.
Adjustable-rate mortgages are attractive to borrowers because the rate generally starts lower than on a fixed-rate mortgage. Monthly payments are more affordable and interest costs are lower, making it easier for borrowers to qualify if they're stretching to purchase a home. But there is a risk.
ARMs are tied to a financial index and the rates could go up, resulting in larger monthly payments. In some cases, those payments could become unaffordable. While borrowers often plan to refinance their mortgage or sell before that happens, this isn't always possible if the real estate market declines in value.
When you get an adjustable-rate mortgage, it's important to read the disclosures carefully to determine how high your payment could go. If that amount is not affordable to you, make sure you realize the risk involved in taking out an ARM.
Why your credit score matters when buying a house
Your credit score is one of the most important factors that determines which mortgage lenders will give you a loan and how much that loan will cost. While you have different credit scores, most are on a scale of 300 to 850 with scores below 669 considered fair or poor; scores between 670 and 739 considered good, and scores between 740 and 850 classified as very good or excellent.
There's no minimum credit score required for VA mortgages insured by the Veteran's Administration, as lenders are instructed to take a borrower's full financial profile into account. But even with VA loans, some lenders may still impose their own credit score minimum.
All other types of mortgage loans come with minimum credit score requirements. Even loans backed by the Federal Housing Administration require you to have a score of at least 580 if you want to make a 3.5% down payment. If you're able to make a 10% down payment, the minimum score could be as low as 500.
The minimum credit score for a home loan with a conventional lender can vary but in general you will need a score of at least 620 if you have a hefty down payment and a low debt-to-income ratio. Most lenders require even higher scores and you'll need a score of at least 740 to qualify for a loan at the most competitive rate.
Because your credit score has a huge impact on your interest rate, borrowers with good credit will generally pay much less for their mortgage than those with lower scores. For example, the table below shows the current rates you can expect as of April 2020 for a 30-year fixed mortgage on a $300,000 loan with different credit scores as well as the amount of your monthly payment and the total interest you'd pay.
| FICO® Score | APR | Monthly Payment | Total Interest Paid |
| --- | --- | --- | --- |
| 620-639 | 4.611% | $1,540 | $254,366 |
| 640-659 | 4.065% | $1,444 | $219,664 |
| 660-679 | 3.635% | $1,370 | $193,143 |
| 680-699 | 3.421% | $1,334 | $180,218 |
| 700-759 | 3.244% | $1,305 | $169,667 |
| 760-850 | 3.022% | $1,268 | $156,615 |
As you can see, a higher credit score could save you several hundred dollars per month and almost $100,000 in interest costs over the life of the loan.
FAQs
To get the best mortgage rates, you should increase your credit score, pay down your debt to improve your debt-to-income ratio, choose a shorter loan term, and make a larger down payment.

Banks are one type of mortgage lender, but there are also non-bank lenders whose sole business purpose is offering mortgage loans. There are pros and cons to both banks and mortgage lenders.

Banks often have stricter qualifying requirements, may charge more fees because of added compliance requirements, and may take longer to get to closing. But you may also be eligible for relationship discounts if you make use of their other banking services. For example, bank customers may get a discount on closing costs or a reduction in their interest rate if they set up mortgage autopay linked to their checking account with the same bank.

Dedicated mortgage lenders, on the other hand, often make it faster and easier to qualify for a loan. However, many do not have a physical branch where you can go for customer service. And there's also a greater chance the mortgage lender will sell your loan to another loan servicer after you close on it.

Ideally, you should make a 20% down payment. This would enable you to qualify for a conventional loan with fewer fees and no private mortgage insurance required. Putting 20% down also reduces the likelihood you'll end up owing more than your home is worth, so it can be easier to get approved for a loan. You may also be charged a lower interest rate if you put more money down.

If you cannot afford a 20% down payment, some conventional lenders allow you to put down as little as 3%. While it is sometimes possible to find special programs that waive private mortgage insurance, it is almost always required on conventional loans when you put less than 20% down.

Government-backed loans also allow for lower down payments. The VA doesn't require any minimum down payment unless the home is worth less than you're buying it for and there's no private mortgage insurance required. However, there is an up front mortgage loan fee equal to a percentage of the borrowed amount. FHA loans enable you to buy with as little as 3.5% down, but you then pay mortgage insurance for either 11 years or the life of the loan.
Lender
Rating
Best For

CitiMortgage

Best For:

First-time homebuyers

Bank of America Mortgage

Best For:

Diverse loan options

Navy Federal Credit Uniton Mortgage

Best For:

No mortgage insurance option

Rocket Mortgage

Best For:

Streamlined online application

SoFi Mortgage

Best For:

High loan amounts and relationship discounts

PNC Bank Mortgage

Best For:

Diverse loan offerings

Better Mortgage

Best For:

No lender fees and online application

New American Funding

Best For:

Fast closing