3 Reasons You Should Be Wary of Whisper Listings
Many or all of the products here are from our partners that pay us a commission. It's how we make money. But our editorial integrity ensures our experts' opinions aren't influenced by compensation. Terms may apply to offers listed on this page.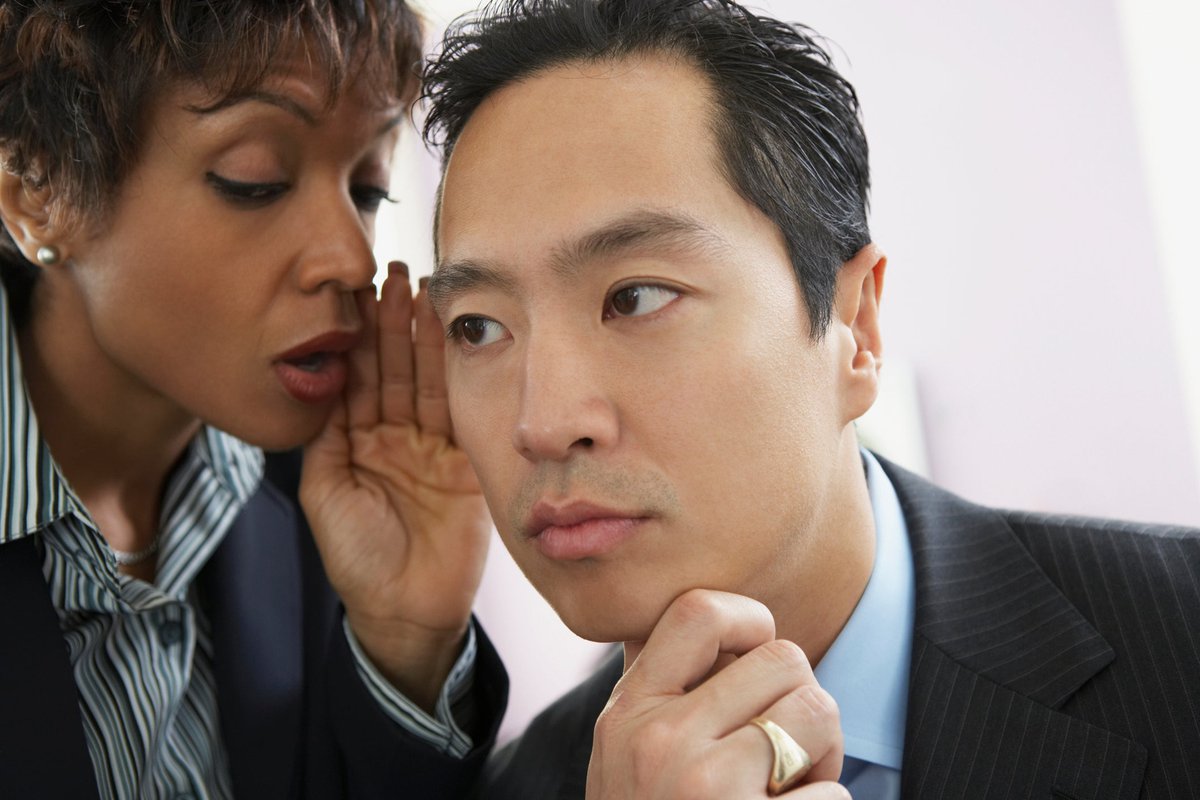 Think being on the "inside" of a whisper listing is ideal? Maybe not.
How would you like to be among the select few shown a "secret" home the moment it hits the market? It's not listed on the multiple listing service (MLS), and the only people who learn of its existence belong to a broker's inner circle.
Now, imagine being on the other side of that equation. You've been house-hunting for months, but every time you find a property you like, someone swoops in and outbids you. It's one crowded open house after another, followed by hours scouring real estate sites for something that might work.
Welcome to the world of whisper listings, where some home buyers are invited to skip the line and buy a home in relative peace.
What is a whisper listing?
A whisper listing is a residential property entrusted to a real estate broker and kept from the general public. Unlike a home you might find on Realtor.com or Redfin.com, this is a "secret" listing. The broker thinks of a few people who might be interested in buying the property, calls them, and sets up a showing. As long as you are in the broker's inner circle, you have a chance at the house. If not, you may never know it was available.
Are whisper listings legal?
The practice of whisper listing is discouraged by the National Association of Realtors (NAR). In fact, NAR passed a new policy to stop the practice. Called "Clear Cooperation," the policy requires listing brokers who participate in MLS to submit all new listings to it within one business day. In other words, if they get a new listing on Monday, it should be available for all real estate agents to see by Tuesday.
Brokers who make whisper listings part of their business models have found ways to get around the NAR policy -- including using the 24-hour "grace period" to promote the property to the agents who work in their firm. It's worth noting that part of what every agent earns goes back to the broker, so even if the broker cannot find a buyer, they can still take a little off the top if one of their agents sells it. And just as it is designed to do, the whisper listing prevents agents from other companies from learning of the property, selling it to their own clients, and earning a commission.
Three reasons to be wary
Brokers who use the practice of whisper listings in this red-hot market may offer 100 reasons it's the right thing to do. They certainly profit from the practice. For example, they may say that they reserve the listings for their "best" buyers, or do it as a favor to sellers who don't want people to know their home is on the market. Whatever the reason for manipulating NAR rules to continue selling homes privately, there are three reasons to be wary of how whisper listings impact most people.
1. Whisper listings can cut the seller short
If you ask a broker why a home seller prefers a whisper listing to showing a home on the open market, they are likely to name one of these reasons:
The seller values their privacy.
They want top dollar for their home, and believe a whisper listing will bring in buyers willing to pay a premium.
They only want people who can afford their property to tour it.
Few home sellers appreciate the "lookie-loos" who tour homes with no intention of buying. Still, it's impossible to know who can afford a house simply by looking at potential buyers. Given today's scorching hot real estate market, the best offer may come from the outside, from someone who may not appear to have the financial means to purchase the home.
There are ways to minimize the number of lookie-loos who come through the door. For example, an agent can arrange private showings and do their best to vet potential buyers. Then, if their seller is still reluctant, they can show them current sales data, opening them up to the possibility that an outsider may offer more.
Allowing a home seller to believe a whisper listing will definitely lead to a higher sales price does a disservice to the seller.
2. Whisper listings can be emotionally manipulative
In 1899, American economist Thorstein Veblen wrote a book identifying a strange phenomenon. Veblen found that sometimes, the more expensive something was, the more desirable a particular group of people found it to be. Veblen recognized that overpaying made these buyers feel special. In fact, the higher the price, the more this group wanted it. They craved the status buying could make them feel -- whether it was buying 12 watches they didn't need, or snagging a property at an inflated price. Veblen labeled this "conspicuous consumption."
Letting a home buyer in on a whisper listing tells them they're special, part of an elite group worthy of touring the property. If that buyer has self-esteem issues or a desire to impress others, it could be tough for them to separate emotions from intelligent financial decisions. Although the broker handling a whisper listing may say they're representing "both sides" of a transaction, it's a tricky balancing act to pull off. The more the seller gets for the house, the higher the broker's commission. Whether it's intentional or not, the party who receives full service may be the seller, while the buyer is on their own.
All home buyers -- whether they're purchasing a first home or a 10th -- deserve a real estate agent's total attention. They deserve to have someone reminding them to push for the best deal and advocating on their behalf. By the time they let a mortgage lender know they've found a home, all buyers deserve to know they've landed the best deal possible.
It's difficult to see how buyers are fully served without agents of their own.
3. Whisper listings exacerbate the housing shortage
Despite the NAR's Clear Cooperation policy, whisper listings now represent around 4% of home sales. While that may not seem like much, that means everyday home buyers don't see 40 out of every 1,000 homes on the market. The people struggling hardest to find homes are those most likely to be impacted by whisper listings.
In addition to elbowing some home buyers out of the equation, whisper listings largely ignore buyers' agents. When a broker has a whisper listing, they often end up controlling both the sale and purchase ends of the deal, earning commission on both sides. That leaves them little motivation to work with a buyer's agent.
Love them or hate them, whisper listings look as though they're here to stay -- at least for now.
The Ascent's Best Mortgage Lender of 2022
Mortgage rates are at their highest level in years — and expected to keep rising. It is more important than ever to check your rates with multiple lenders to secure the best rate possible while minimizing fees. Even a small difference in your rate could shave hundreds off your monthly payment.
That is where Better Mortgage comes in.
You can get pre-approved in as little as 3 minutes, with no hard credit check, and lock your rate at any time. Another plus? They don't charge origination or lender fees (which can be as high as 2% of the loan amount for some lenders).
We're firm believers in the Golden Rule, which is why editorial opinions are ours alone and have not been previously reviewed, approved, or endorsed by included advertisers. The Ascent does not cover all offers on the market. Editorial content from The Ascent is separate from The Motley Fool editorial content and is created by a different analyst team.