4 Reasons Home Prices (Probably) Aren't Dropping Any Time Soon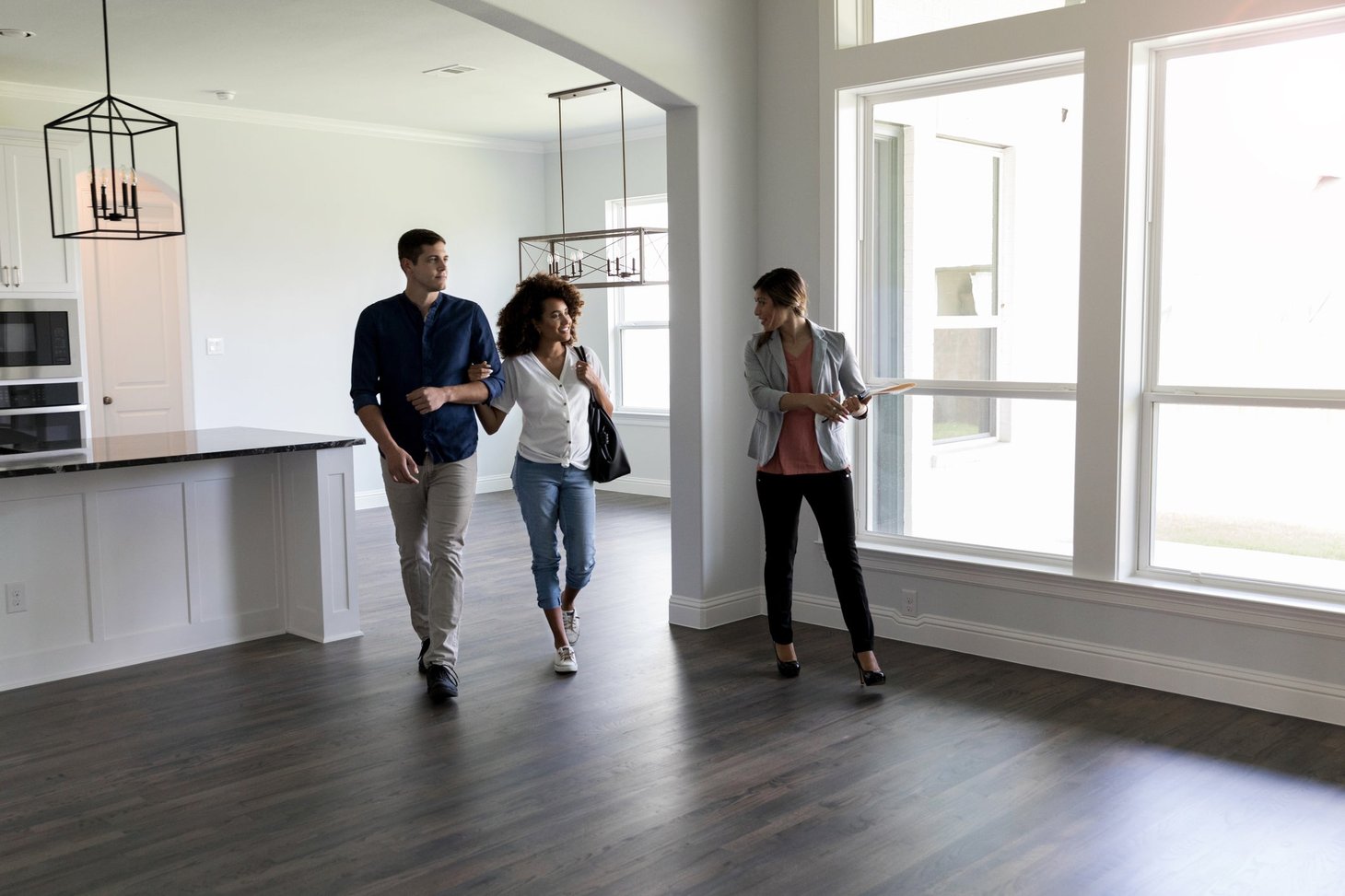 Many or all of the products here are from our partners that compensate us. It's how we make money. But our editorial integrity ensures our experts' opinions aren't influenced by compensation. Terms may apply to offers listed on this page.
While it is safe to assume home prices will drop at some point, here are some of the issues standing in the way.
---
Key points
Pent-up demand for homes will keep prices high in the coming months.
When home prices do soften, inflation will likely play a key role.
---
Trying to predict when housing prices will begin to fall is like trying to guess when a baby will take its first step. It's a guessing game based on experience, historical data, and what we can see at the moment. Right now, it appears the market is softening a bit. For example, the number of homes for sale is up. Once inventory increases enough, competition will drive down prices. Another sign of softening is the fact there's been a 20% decrease in the number of bidding wars.
Although home prices will eventually cool, it does not look as though it will be anytime soon. Here are four reasons why.
1. More millennials in the housing market
Millennials are now between 25 and 40 years old (or 27 and 40, depending on who you ask). There are officially more of them than any other generation alive. Millennials also make up the fastest-growing segment of home buyers today, with about half of all home buyers under the age of 36 and half of all sellers under 41.
According to a Pew Research study, millennials earn two to four times more than other age groups, making them the most likely to be able to afford a home. Add to that the number of millennials building young families and working from home, and you have the perfect recipe for a segment of the population hungry for housing options.
Millennials who have tried but failed to purchase a home in the last couple of years are not going anywhere. In fact, with more than 72 million millennials in the United States, it's reasonable to imagine they're going to drive the market for years.
2. Boomers aging in place
Baby boomers -- born between 1946 and 1964 -- are not moving out of their homes as previous generations did. Preceding baby boomers was the so-called "silent generation." As members of the silent generation aged, they tended to sell their family homes and downsize. That might mean purchasing a smaller house, moving into a condo, living with family, or buying into an assisted-living center.
Boomers are not making the same choice, which may be due to the current housing shortage. Why sell their existing home when they know they will have to pay an inflated price to purchase a smaller house?
Many boomers pride themselves on thinking young and not going quietly into the night. Part of staying young and vital is maintaining a home of their own. When Capital Caring Health partnered with WebMD to survey adults over the age of 50, they found that nearly 90% want to remain in their homes and "age in place."
The fact that so few baby boomers are planting For Sale signs in their yards is another indication that inventory is unlikely to climb anytime soon and prices are likely to stay elevated.
3. Pent-up demand
2020 and 2021 have been tough years for home buyers as skyrocketing prices, intense competition, and the low supply of available homes have priced many people out of the market. These folks may currently be on the sidelines, but they will surely reenter the game as soon as more homes are available and prices soften a bit more.
Those who were scared away from buying a home by the number of people making purchase offers with no contingencies -- including home inspections and appraisals -- are sure to make their way back when the offer process normalizes. And it will normalize at some point, primarily because most people cannot afford to pay more for a home than it's worth or make expensive repairs that could have been found during a routine home inspection.
Pent-up demand is likely to shore up prices until that demand can be met.
4. More homeowner's equity than ever
According to new numbers from the Federal Reserve, homeowners' equity rose by 13% between March 2020 and March 2021, and the rate of growth has not slowed. What that means for homeowners across the country is a higher level of home equity than they've ever enjoyed.
How does home equity impact the price of buying a house? The more equity Americans have in their property, the fewer distressed homes will hit the market. That means fewer foreclosures and short sales. The relative lack of distressed property not only cuts bargain hunters out of the equation, it also means there are no bargain-basement houses driving down the cost of other properties.
At this point, it could be inflation that ends up normalizing home prices. History teaches us that inflation is not only a routine part of the economic cycle, but it can work to cool an overheated market.
Here's how that works: Inflation sticks around long enough that the Federal Reserve gets nervous and raises the prime rate to slow it down (as a quick reminder, the prime rate is the rate at which banks loan money to each other). Once the prime rate ticks up, banks raise their interest rates on everything, including mortgages. And once mortgage rates increase, home buyers are less interested in overpaying for a property.
No one enjoys paying more for a package of toilet paper or gallon of milk, but inflation may be a necessary evil when it comes to an overheated housing market.
Just as it's impossible to time the stock market or when a baby will take its first steps, it is impossible to predict with certainty when home prices will return to more realistic levels. If you're waiting until then to jump into the market, use this time to decide what kind of home you'd be happiest in, the neighborhoods that speak to you, and learn more about your mortgage options. That way, when the time comes, you'll be ahead of the game.
We're firm believers in the Golden Rule, which is why editorial opinions are ours alone and have not been previously reviewed, approved, or endorsed by included advertisers. The Ascent does not cover all offers on the market. Editorial content from The Ascent is separate from The Motley Fool editorial content and is created by a different analyst team.