4 Signs It's Time to Drop Out of the House Hunt
Many or all of the products here are from our partners that pay us a commission. It's how we make money. But our editorial integrity ensures our experts' opinions aren't influenced by compensation. Terms may apply to offers listed on this page.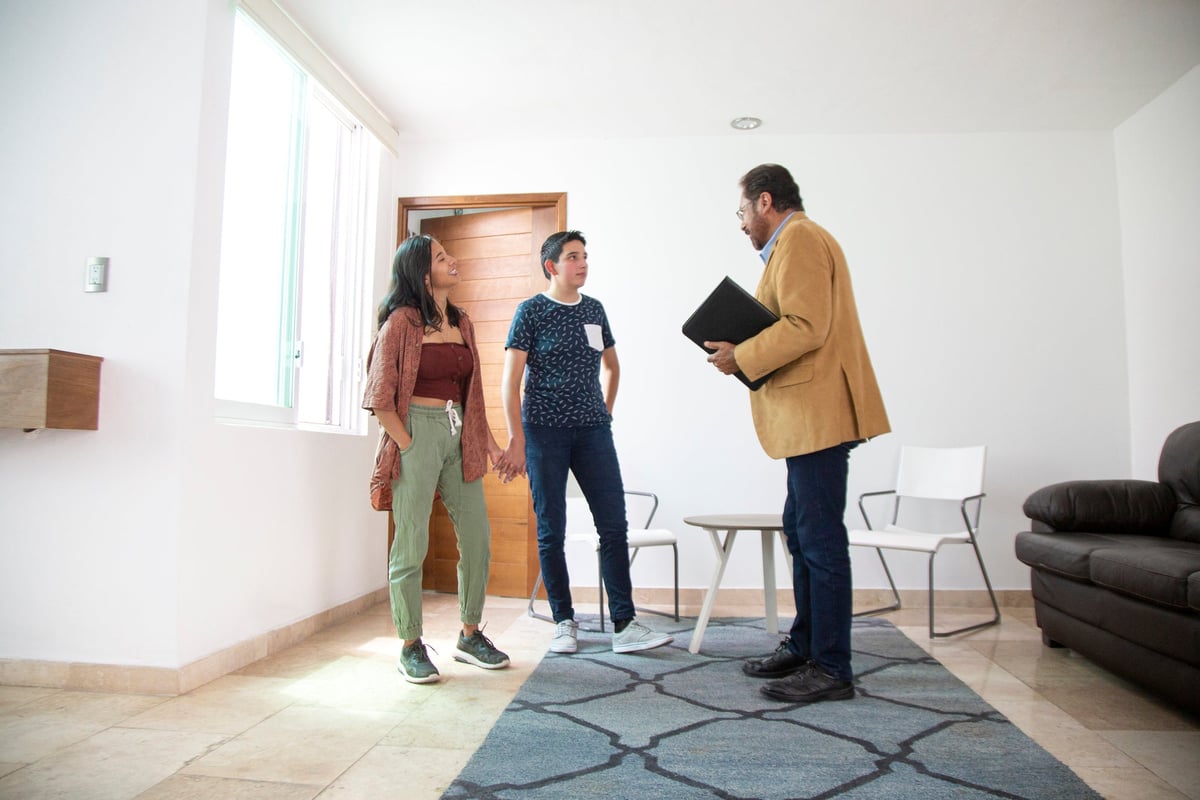 Just because "everybody else" is buying a house, it doesn't mean the time is right for you.
Considering all the buzz about the red-hot housing market and the number of buyers clamoring to buy new homes, this must be the right time to buy, right? Maybe not. If you're in the market and any of the following feel a little too familiar, it may be time to drop out for now.
1. When paying too much begins to make sense
Think back to when you first began house hunting (whether that was last month or last year). Do you recall gasping a little when you saw the current price of property? Still, you waded in, making what seemed like a fair offer on a house. Someone else got that house, and after a while, you were offering more than you originally planned to spend, all in hopes of "winning" the next bidding war. And today, when you tour a home that's on the market for 25% more than it was worth 18 months ago, you don't think much of it. You've gone numb to overpriced houses because "that's just the way it is."
Here's where going numb to high prices can land you:
With a mortgage you can barely afford
Full of financial stress and sleepless nights
With buyer's remorse when things go wrong with the house
And finally, when the housing market normalizes, and housing prices get closer to pre-pandemic levels, you could find yourself upside down -- meaning you could end up owing more on a house than it's worth.
If you find yourself thinking that it's OK to pay far more for a home than it was worth not so long ago, stop to consider whether you've lost perspective on realistic pricing.
2. When you've thrown your entire wish list out the window
Let's say you've dreamed of buying a home for years and know precisely what features you're looking for. You want three bedrooms, two bathrooms, a big backyard, and enough room in the kitchen for the family to gather.
When weeks or months of house hunting have left you depleted and ready to buy anything, you know it's time to take a step away from the market. Yes, you may make the winning offer on a two-bedroom, one-and-a-half bath house with a galley kitchen, but there's little chance you will love it once you move in.
Settling for a house is a lot like settling for a relationship. You can only convince yourself that you're fine with the compromise for so long. Once you're honest with yourself, you're going to wonder why you made the commitment.
3. When you're pushed by professionals who don't have your best interests in mind
Real estate agents don't get paid until you buy or sell a property. Their paychecks are dependent upon the decisions you make. If you find yourself being pushed to make an offer on a house you're not in love with -- or told that you must skip all contingencies if you want to win a bidding war -- that person is not looking out for your best interests.
Yes, you may get into a house, but guess who won't be around when the water heater breaks or the basement starts leaking? The person who pushed you to buy the property and talked you out of a home inspection.
The same goes for a lender who suggests you borrow more money from family or take funds out of your retirement account to pay more for a home than it's worth. Those people wash their hands of you once your loan closes and they've been paid.
If either of these scenarios seems far-fetched, ask any financial reporter who has interviewed real estate professionals and loan officers through the years. It's more common than you might imagine.
Once you're being pushed by a professional who does not have your best interests at heart, it's time to pull out of the house hunt and regroup.
4. When your heart aches and your nerves are shot
The reality is, house hunting right now can put you in a precarious position. You may spend more than you're comfortable with, settle for something you're not wild about, or make a decision you'll regret for years.
When you find yourself heartsick at the idea of going back out there to look, you're arguing with your significant other about what you should do, or you've lost your joy, consider dropping out of the house hunt -- for now. Taking a break to focus on your emotional well-being is a smart and healthy thing to do.
If you're frustrated, you're not alone
In August, Fannie Mae's Home Purchase Sentiment Index found that 66% of consumers think now is a bad time to buy a home due to a lack of affordability. In short, you're not alone if you have concerns about buying a house right now.
But it's all cyclical when it comes to economics. Overheated markets cool down. If your primary concern is whether interest rates will be higher by the time housing prices cool, the answer is maybe.
Here are two scenarios to give you some perspective.
Let's say prices on homes in the area where you'd like to buy are up by 20% right now. A house that would typically cost $300,000 is currently going for $360,000. The primary reason you're tempted to buy is so you can snag a 3% interest rate on a mortgage loan. Here's what those costs might look like:
| Home price | Interest rate | 20% down payment | Amount to borrow | Monthly payment (principal and interest |
| --- | --- | --- | --- | --- |
| $360,000 | 3% | $72,000 | $288,000 | $1,214 |
Now, let's say you decide to wait until the market cools down a bit. Inventory increases, and bidding wars become rare. Interest rates have inched up a bit. Maybe the house you've been dreaming of doesn't come down to its pre-pandemic value but now sells for only 10% more than it would have before the market went wild. So now, instead of paying $360,000, you'd pay $330,000:
| Home price | Interest rate | 20% down payment | Amount to borrow | Monthly payment (principal and interest |
| --- | --- | --- | --- | --- |
| $330,000 | 3.75% | $66,000 | $264,000 | $1,222 |
As you can see from the above examples, today's record-low interest rates are not the only thing that matters.
Any savings you might realize from a low interest rate can be lost if you overpay for a house (like our first example). By the same token, a higher interest rate can eat up any savings you might have gotten by buying a home at a lower price.
There is no one perfect solution. Figuring out what's best for you and your budget is a matter of comparing mortgage rates and payments. You can use a mortgage calculator to play around with different scenarios to see what might work best for you.
If you feel as though you have no choice but to buy while rates are low, ask yourself two questions:
Am I making the wisest financial decision?
Am I doing OK emotionally?
If the answer to either of these questions is no, consider sitting on the bench until the game is more to your liking. FOMO (fear of missing out) should never drive you to make a decision you might regret.
We're firm believers in the Golden Rule, which is why editorial opinions are ours alone and have not been previously reviewed, approved, or endorsed by included advertisers. The Ascent does not cover all offers on the market. Editorial content from The Ascent is separate from The Motley Fool editorial content and is created by a different analyst team.