4 Sure Ways to Lose Money When You Sell a Home
by Dana George | Updated July 19, 2021 - First published on March 25, 2021
Many or all of the products here are from our partners that pay us a commission. It's how we make money. But our editorial integrity ensures our experts' opinions aren't influenced by compensation. Terms may apply to offers listed on this page.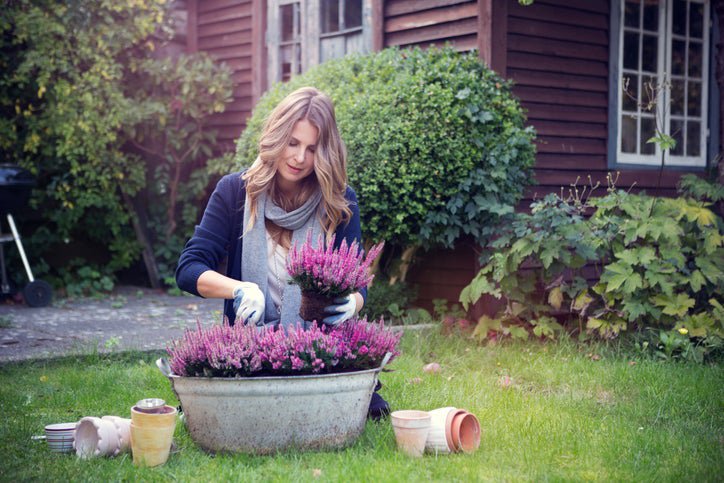 Avoid these four mistakes when you sell and you'll end up with more in your bank account.
Now is undoubtedly an exciting time to be a home seller. Buyers are out in droves thanks to low interest rates, and it's not at all unusual for a home to sell over the asking price. If you decide now is the right time to sell, you want to get every dollar out of your property. Unfortunately, there are several ways home sellers sabotage themselves. Before you put your house on the market, make sure you're not tempted to make any of these mistakes.
1. Interview only one real estate agent
Most of us know at least one real estate agent, and many of us feel an obligation to hire them when it's time to sell our home. The problem with hiring someone out of obligation is that they may be the wrong person for the job -- especially if they only tell you what you want to hear. For example, they may tell you that you should list your home at a price you've decided to shoot for, even if it's unrealistic.
Getting top dollar is more likely when your house is priced accurately and doesn't linger on the market. If nothing else, interviewing three different agents gives you a general idea of how much your home is worth in today's market. If two agents give you a similar estimate, but the third is out in left field, it may be a red flag. Some agents -- anxious to sell a home quickly -- underprice a property. Others artificially inflate the value in order to woo the homeowners and get the listing. These are the same agents who come back to you two weeks later to say you need to lower the price.
Choosing someone to sell your home is a business decision. You want an agent who is honest with you, even when they're saying something you don't want to hear. Don't be afraid to ask for references -- former clients who have used the agent to list their properties. Give those references a call to gain any insights they may have.
Finding the best real estate agent is the difference between selling your home at a fair price and allowing it to idle on the market. That can raise red flags for potential buyers who wonder why it hasn't sold yet.
2. Invest too much getting your home ready for market
No matter how competitive the housing market is in your neighborhood, there is no reason to spend more on upgrades than may not increase your home's value. It tends to be the small investments that make the biggest impact. Remodeling a room may wow people, but you can't expect a buyer to be so blown away by upgrades that they're willing to pay more than the house is worth in the current market.
Getting a house ready to go on the market is a balancing act. Some affordable improvements that make sense include:
A fresh coat of neutral paint
Professional carpet cleaning
Live plants and flowers near the front door
Other small efforts pay off, too. For example, you could:
Mow the lawn and trim the bushes
Deep clean the interior of the home
Declutter the property and sell, donate, or put into storage the things you don't need anymore
The goal is to neutralize, clean, and make it easy for a buyer to imagine their belongings in the space. It's easier for them to do that if they're not busy calculating how much time, effort, and money it will take to get the property up to snuff. Think about what small tasks you could do to accomplish this rather than taking on large renovations.
3. Make a contingent offer
If you're selling your home while also in the market for a new residence, you may be tempted to make a contingent offer. That's when you make an offer on a home with conditions attached. Let's say you happen across the home of your dreams before your current house sells. You make an offer, but it includes a contingency that you must sell your current home before you can close on the new property.
While there's nothing inherently wrong with contingencies, falling in love with another house before selling your own can lead to bad business decisions. Maybe you accept a lowball offer or agree to make costly changes to your current property simply so you can put the sale behind you. Or perhaps you offer to pay more for the new property than it's worth if they agree to extend the contingency period.
Again, there is nothing fundamentally wrong with contingencies, as long as you can separate your emotions from the financial business at hand.
4. Sell too soon after buying
Although there are some exceptions, most people need to live in their home for at least two years to protect up to $250,000 from capital gains tax ($500,000 if you're married filing jointly). Imagine you're single and purchased your home 18 months ago for $500,000. You put 20% down and borrowed $400,000. You've been paying extra toward your mortgage each month, while at the same time, home prices in your area have skyrocketed. You now owe $325,000, but your house is worth $560,000.
Selling now could cost you. That's because you'll have to pay capital gains tax based on the difference between the amount you paid for the house (including any closing costs) and the amount you received when you sold the property (minus any fees paid). The amount you owe can range from 0% to 20%, depending on your filing status and income. If you're getting close to the two-year mark and can postpone selling your home, you might just end up with more money in your pocket.
Ideally, you'll look back on the sale of your home fondly, knowing that you did everything within your power to squeeze every last penny out of the transaction. The more you make on this house, the more you'll have to contribute to your savings account.
The Ascent's Best Mortgage Lender of 2022
Mortgage rates are on the rise — and fast. But they're still relatively low by historical standards. So, if you want to take advantage of rates before they climb too high, you'll want to find a lender who can help you secure the best rate possible.
That is where Better Mortgage comes in.
You can get pre-approved in as little as 3 minutes, with no hard credit check, and lock your rate at any time. Another plus? They don't charge origination or lender fees (which can be as high as 2% of the loan amount for some lenders).
We're firm believers in the Golden Rule, which is why editorial opinions are ours alone and have not been previously reviewed, approved, or endorsed by included advertisers. The Ascent does not cover all offers on the market. Editorial content from The Ascent is separate from The Motley Fool editorial content and is created by a different analyst team.