7 Signs You Can't Trust a Home Seller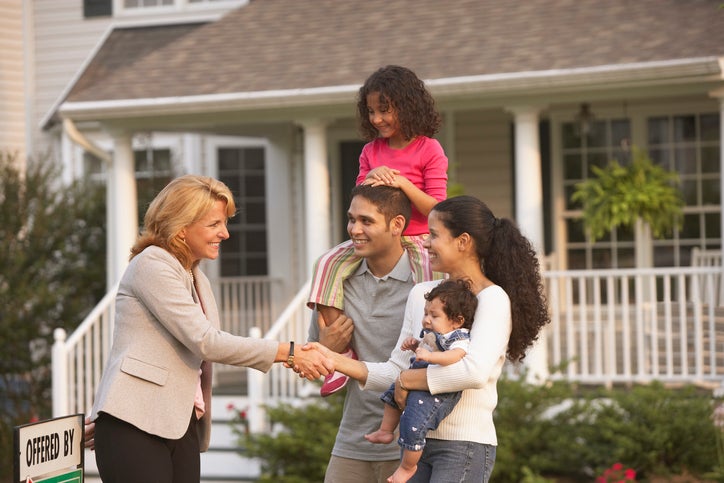 Many or all of the products here are from our partners that compensate us. It's how we make money. But our editorial integrity ensures our experts' opinions aren't influenced by compensation. Terms may apply to offers listed on this page.
It pays to be suspicious when you make a huge financial commitment.
---
Key points
A motivated home seller may find clever ways to cover flaws
You're responsible for uncovering the truth.
---
We're experiencing what appears to be the Wild West of housing markets, with low mortgage rates, off-the-chart sales prices, and frantic homebuyers. If you're desperate to buy a house, slowing down to figure out whether the people selling a home are honest may seem comically out of touch. Who has the luxury to be that picky?
Stick with us here. We'll cover why it matters whether the people you buy from are honest or scoundrels, and go over some ways to spot a dishonest seller.
Why it matters
Everyone who's ever sold a home knows it's important to show the property in its best light. In a nutshell, that means decluttering, depersonalizing, and cleaning. The idea is to create such a pleasant environment that anyone who walks through the front door is able to imagine themselves living in the space.
However, there are those sellers who go above and beyond to hide issues that should be addressed, problems that you will inherit if you buy the house. Those are the sellers to look out for.
One of the many advantages of working with a real estate agent is that you have another set of eyes, another person to spot problems the homeowner has worked to disguise. And frankly, the fact that homeowners do not always disclose every single problem is why waiving a home inspection is an awful idea. A qualified home inspector may not catch everything wrong with a house, but is likely to catch major issues.
You're the Pinkerton detective
Like the Pinkerton detectives of old, you'll have to depend on your senses and instincts to find out about any potential problems before making an offer on a house. Here are a few of the many common ways homeowners work to hide things.
1. They fail to disclose potential drainage issues
Let's say the sun is shining without a cloud in sight, and you're touring a home. The last thing on your mind is what happens to the property when it storms. Still, it's up to you to look for outdoor drainage issues. Look for cracks in the sidewalk and driveway. Take a peek at fences and retaining walls to see if there's erosion around those areas. A yard that does not properly drain can lead to big problems. For example, pooling water attracts all sorts of pests, and improper draining can result in cracks in the foundation, which opens up an entirely new can of worms.
2. They install a new roof for nefarious reasons
You see there's a new roof and automatically think, "Whew! That's one less thing I'll have to worry about." More than likely, the reason for the new roof was innocent. Maybe there was a storm that damaged the old roof, or it was simply time for a replacement. That said, this is a huge investment you're working to protect, so it pays to be suspicious. Sometimes, a new roof is installed to hide long-term neglect, like water in the attic, termites, wood rot, or mold. A new roof is a sign that everything from the ceiling up in the house should be closely scrutinized.
3. They neatly hide defects
After you've looked at enough homes, you realize that everyone has a different definition of "clean and neat," and it's just a pleasure to walk into a room that is completely organized. Here's the sneaky thing about having boxes and other items neatly stacked against walls: You can't see what lies behind. Do not be shy about moving things away from walls and looking for cracks that could indicate a structural concern. And if there's anything stacked around a furnace, hot water heater, or sump pump, move those aside, too. You may not be an HVAC expert, but you can get a sense of how well the basic systems have been maintained. If the last service sticker on the furnace is 10 years old, it could mean the homeowner had very little routine maintenance performed.
4. They paint for all the wrong reasons
This one is tricky, because many homeowners give their homes a new coat of paint when it's time to sell. The scoundrels we're talking about here, though, paint to hide problems like wood rot, water damage, or mold. If the exterior or interior of a house has been recently painted, it's time for a closer look.
5. They cover flaws
An area rug can hide a host of issues, from warped or stained wood floors to broken tiles. If you see an area rug as you tour a home, lift it up to see what lies beneath. It may be nothing. But if you find an issue and still want the house, know that repairs may come out of your bank account.
6. They mask rather than repair
Another sneaky trick some home sellers pull is to use roof sealant to hide leaks around a chimney and vents rather than make necessary repairs. The tricky bit is figuring out when sealant has been properly used to prevent water and air leaks, and when it hides issues that need repair.
7. They fail to mention things that go bump in the night
If buying a home in which a person has recently died or even been murdered bothers you, ask your real estate agent about it. Laws requiring a home seller to disclose such events vary by state. For example, sellers in Alaska and South Dakota must reveal murders or suicides that took place in the home within the past year.
California sellers must disclose any death that took place within the past three years. New Jersey sellers only have to disclose a death if it was due to property conditions, like toxic mold or carbon monoxide. Most states say agents cannot obscure the truth if a potential buyer asks – but that means that you have to ask.
What about paranormal activity? Only four states – New York, New Jersey, Massachusetts, and Minnesota – have laws requiring sellers to disclose paranormal activity to potential buyers. Again, if you want to know, it's best to ask.
While a good home inspector can't tell you if a house is haunted, they can investigate all the nooks and crannies of a house, just to make sure you know what you're buying. No matter how much you want a house, and even if you're good at spotting problems, think long and hard before waiving the right to inspection.
We're firm believers in the Golden Rule, which is why editorial opinions are ours alone and have not been previously reviewed, approved, or endorsed by included advertisers. The Ascent does not cover all offers on the market. Editorial content from The Ascent is separate from The Motley Fool editorial content and is created by a different analyst team.