Competing for a House in the Red-Hot Market? This Tactic Might Give You a Leg Up
Many or all of the products here are from our partners that pay us a commission. It's how we make money. But our editorial integrity ensures our experts' opinions aren't influenced by compensation. Terms may apply to offers listed on this page.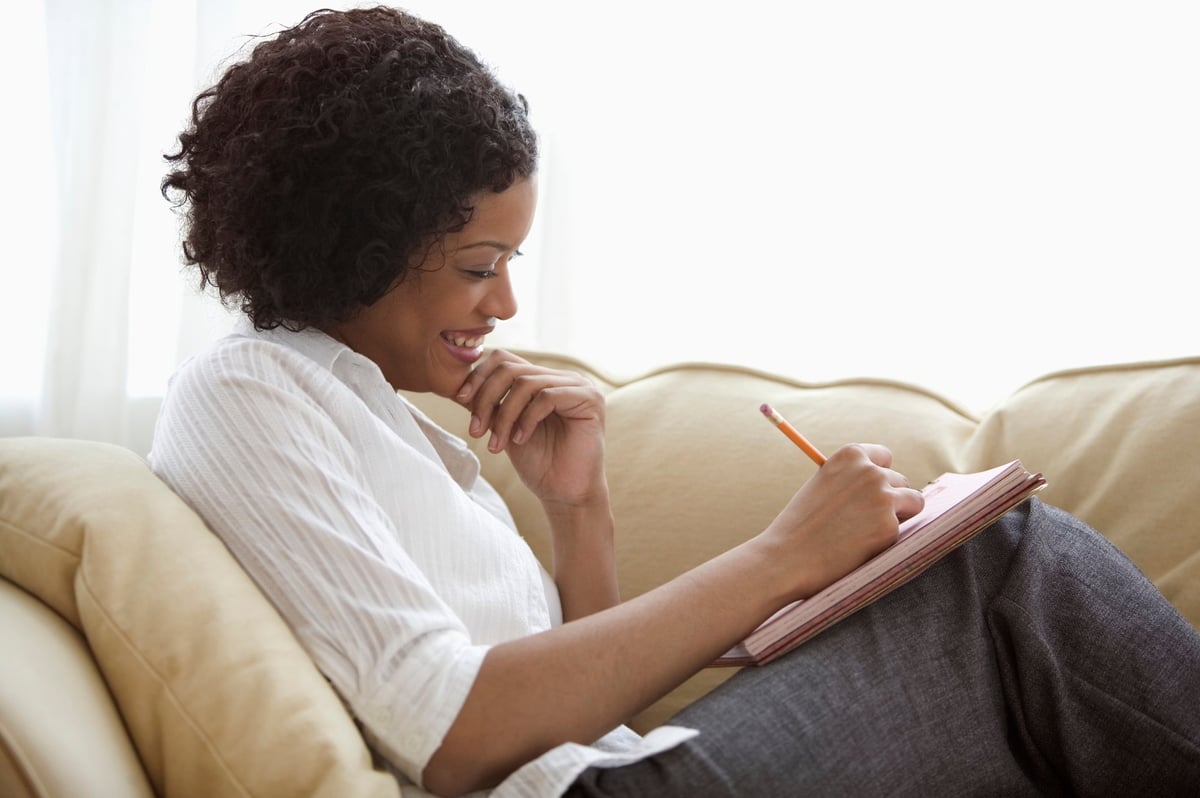 Does searching for a home in today's red-hot market have you feeling defeated? Give this simple tactic a try to boost your chances of landing your dream home.
It's a struggle out there for today's home buyers. The housing market is red hot. Inventory is shockingly low across the country. And thanks to very competitive mortgage rates, demand is very high. These factors are leading to drastically inflated home prices and rampant bidding wars on the properties that are available, thus increasing prices even higher.
If you're a buyer fighting against the current odds of snagging your dream home, the simple strategy of writing an emotional appeal letter might give you a leg up.
Why an emotional appeal works
The majority of home sellers harbor some emotional attachment to their home. Maybe it was the first home they ever owned and they raised a family there. Maybe they designed and built the home from the ground up 30 years ago. Or maybe they've just spent a ton of time and energy upgrading the home to make it perfect. Regardless of the reason, that emotional attachment likely means that they'd prefer not to see the home wind up in the hands of "just anyone."
This is your chance to appeal to those feelings in a way that both confirms to the seller that they're making the right choice and lands you in your dream home.
Write a letter
If you tour a home and decide that it's absolutely perfect for your family, and you just have to have it, write the seller a short letter to tell them that -- and why.
Sure, maybe multiple buyers have pegged that home as "the perfect fit." But it's unlikely that the other buyers wrote a personal note to the sellers explaining their affection for it. In this case, anything that sets you apart from the crowd has the possibility of giving you a leg up.
Commonly called "buyer love letters," these letters give you the opportunity to express what you love about the home. Maybe you picture this house as the perfect place to grow your family. Or maybe you feel the yard will be an amazing place to watch your children play for years. Perhaps you absolutely adore the custom cabinetry or the fully customized garage workshop. Whatever draw you have to the home, share it. It's likely that the seller feels the same strong emotions you feel towards those home features.
Note: While there is no issue with these letters in most of the U.S., buyer love letters were recently banned in the state of Oregon. So unfortunately, home buyers in Oregon will no longer be able to give this tactic a try.
A buyer love letter success story
My best friend recently listed her home for sale after living in it for just one year. And while a year is hardly enough time to gain much emotional attachment to the home itself, a letter from a potential buyer still wound up being the special ingredient to getting that buyer's offer accepted.
The letter my friend received was pretty simple. It stated that the couple had viewed many homes and knew immediately that this home was the perfect one for them and their young foster son, who they were in the process of adopting. They added that they could picture their family living happily there for many, many years.
Doesn't seem like much, right? The kicker is, my best friend also adopted her youngest daughter after fostering her right after birth. So she immediately felt a kinship to this couple.
Comparing the offers
My friend received three offers the day her home was listed. The first offer was for the home's asking price and was pending conventional financing. The second offer, from the writers of the letter, was also for the full asking price with conventional financing. And the final offer was an all-cash offer, also for the full asking price.
Most sellers in this case would probably lean towards accepting the all-cash offer. Generally all-cash offers mean quicker closings, no potential financing hiccups to deal with, and not having to worry about the home appraisal coming back at a high enough price for the buyer's mortgage lender to be content with the sale.
My friend, however, couldn't help but empathize with the couple with the young adopted child. She knew how difficult the housing market could be to contend with. As someone who also relies on conventional mortgage financing and doesn't have the cash to throw around for a new home, she decided to accept that couple's offer over the all-cash offer, thus making that couple's home-buying dreams a reality.
In the interest of full disclosure, one of the other potential buyers did end up bidding the price of the home up a bit. But in the end, the home still went to the couple who extended that small amount of extra effort to write the letter.
It certainly won't hurt your chances
A buyer love letter might not be the ticket for every potential home buyer competing in today's market, but what do you have to lose in trying?
Unfortunately this written appeal to the seller's emotions won't lessen your chances of ending up in a bidding war, so you should still be prepared for that likelihood.
Also, put yourself in the best financial position to buy a home. You can do this by making sure:
With the right preparation, a lot of patience, and maybe some luck on your side, you can still make your dreams of homeownership come true in today's seller's market.
We're firm believers in the Golden Rule, which is why editorial opinions are ours alone and have not been previously reviewed, approved, or endorsed by included advertisers. The Ascent does not cover all offers on the market. Editorial content from The Ascent is separate from The Motley Fool editorial content and is created by a different analyst team.