Ultimate Guide to Energy Efficient Mortgage Programs
by Dana George | Updated July 19, 2021 - First published on July 22, 2020
Many or all of the products here are from our partners that pay us a commission. It's how we make money. But our editorial integrity ensures our experts' opinions aren't influenced by compensation. Terms may apply to offers listed on this page.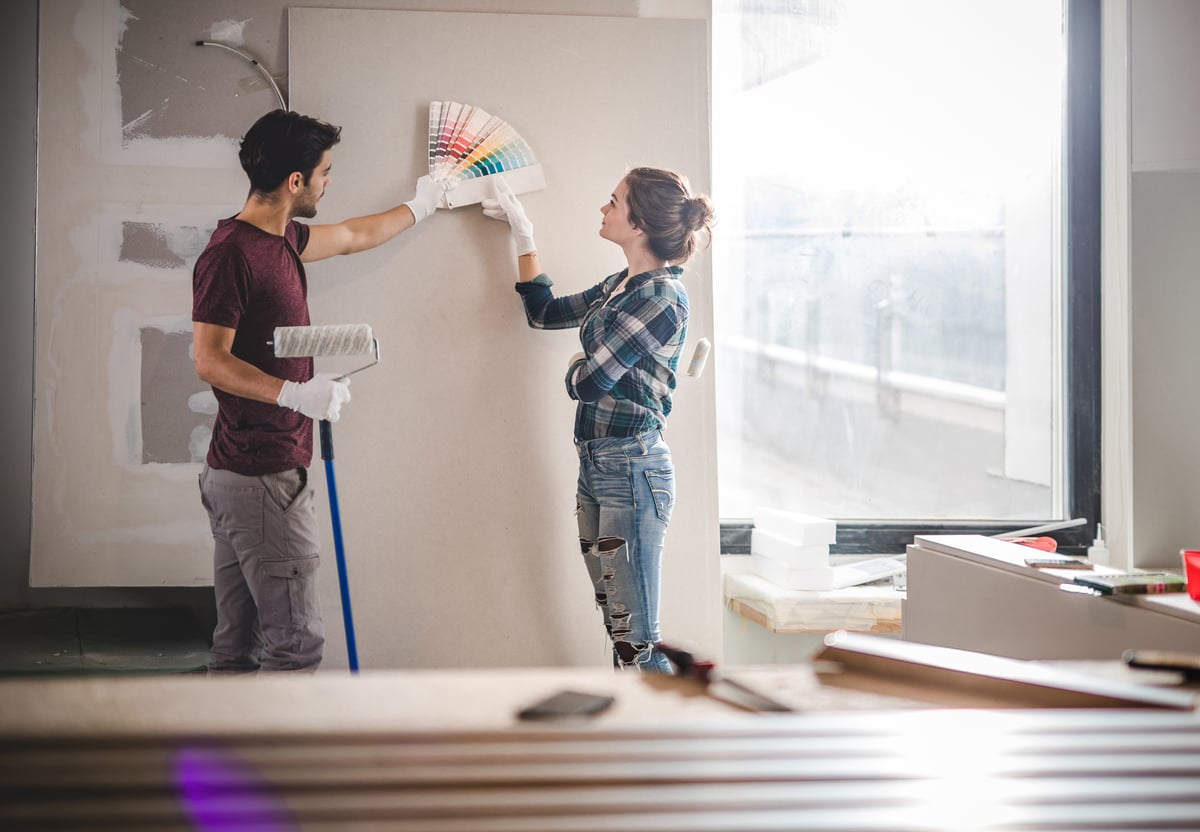 If you are looking for a loan that allows you to live in an energy-efficient home, this may be the program for you.
The typical American household spends more than $2,000 a year on energy bills, according to the energy efficiency experts at ENERGY STAR. Maybe you want to get out from under the high cost of utilities, or want to do your part to help the environment, or perhaps it's or a little of both. Whatever your reason, the Energy Efficient Mortgage program (EEM) may be the ticket.
What is the Energy Efficient Mortgage program?
An EEM (also known as a "green mortgage") helps new home buyers and current homeowners finance the cost of energy-efficient upgrades. EEMs can be used with a new or existing home. It's rolled into a borrower's home purchase or refinanced mortgage. This type of mortgage can also be used to purchase a home that is already energy-efficient.
EEMs are available to conventional, FHA, and VA buyers. Rather than take out two separate loans, an EEM provides additional funds that become part of your mortgage or refinancing. You then use that additional money to make upgrades that will save energy in the long run.
What does EEM cover?
The EEM program covers the cost of permanent energy-efficient improvements, including:
Furnaces
Solar heating and cooling systems
Heat pumps
Windows and doors
Clock thermostats
Water heaters and water heater insulation
Caulking and weather stripping
Ceiling, attic, and floor insulation
Vapor barriers
Permanent air conditioning units
Because these items are not considered permanent improvements, they are not covered under EEM:
Window air conditioners
Appliances
New roofing
Vinyl siding
How does EEM work?
Your mortgage lender will require you to have an energy analysis performed by a qualified home energy assessor. This assessor will thoroughly study the property and advise you on the most efficient ways to save energy.
You pick and choose the upgrades that are important to you. The only condition is that each upgrade must be considered "cost-effective." In other words, the expected savings throughout the life of the upgrade must be greater than the total cost.
The home loan amount you qualify for will be "stretched" to pay for those energy-efficient upgrades. Mortgage underwriters realize that you will have extra money each month because you are paying less in utility bills. The logic is that you'll be able to use those funds to afford a larger mortgage.
That means that you may be able to purchase a higher-priced home that is already energy-efficient or put additional money towards the upgrades you want. How much larger your mortgage will be depends on the lender and type of loan. You'll also have a set amount of time to complete the financed upgrades, depending on the type of loan.
Unlike a personal loan (but like any mortgage), your home serves as collateral. The good news is that you do not need to provide additional collateral. The bad news is that your home can be repossessed if you default on the mortgage. If you are approved for a larger-than-expected EEM, make sure that the monthly mortgage payment doesn't stretch your budget too far.
How much can be financed?
The amount of extra money you can qualify for depends on the type of mortgage loan. For example, if you take out an FHA loan, the loan amount can be increased by:
5% of the value of the property, up to $8,000
115% of the median price of a single-family home in your area, or
150% of the conforming Freddie Mac limit for your area
A VA EEM allows you to take out an additional $3,000 to $6,000, depending on expected utility savings. And a conventional EEM is the most generous, allowing you to borrow up to 15% of the home's appraised value.
Does an EEM save money?
An EEM can save you money in three essential ways:
Monthly utility payments will be lower throughout the years.
You'll save money by rolling the costs into your mortgage rather than taking out a personal loan because the interest rate on a mortgage is typically lower.
Unlike a personal loan, the interest on an EEM is tax deductible.
How to get started
If you believe that an EEM is right for you, ask potential mortgage lenders whether they offer an EEM program and rate shop to find the most attractive deal for you. Interest rates have rarely been lower than they are today. Why not take advantage by saving on your mortgage and utility costs?
The Ascent's Best Mortgage Lender of 2022
Mortgage rates are at their highest level in years — and expected to keep rising. It is more important than ever to check your rates with multiple lenders to secure the best rate possible while minimizing fees. Even a small difference in your rate could shave hundreds off your monthly payment.
That is where Better Mortgage comes in.
You can get pre-approved in as little as 3 minutes, with no hard credit check, and lock your rate at any time. Another plus? They don't charge origination or lender fees (which can be as high as 2% of the loan amount for some lenders).
We're firm believers in the Golden Rule, which is why editorial opinions are ours alone and have not been previously reviewed, approved, or endorsed by included advertisers. The Ascent does not cover all offers on the market. Editorial content from The Ascent is separate from The Motley Fool editorial content and is created by a different analyst team.