How 6 Homeowners Saved for Their Down Payments
by Dana George | Updated Aug. 1, 2021 - First published on July 31, 2021
Many or all of the products here are from our partners that pay us a commission. It's how we make money. But our editorial integrity ensures our experts' opinions aren't influenced by compensation. Terms may apply to offers listed on this page.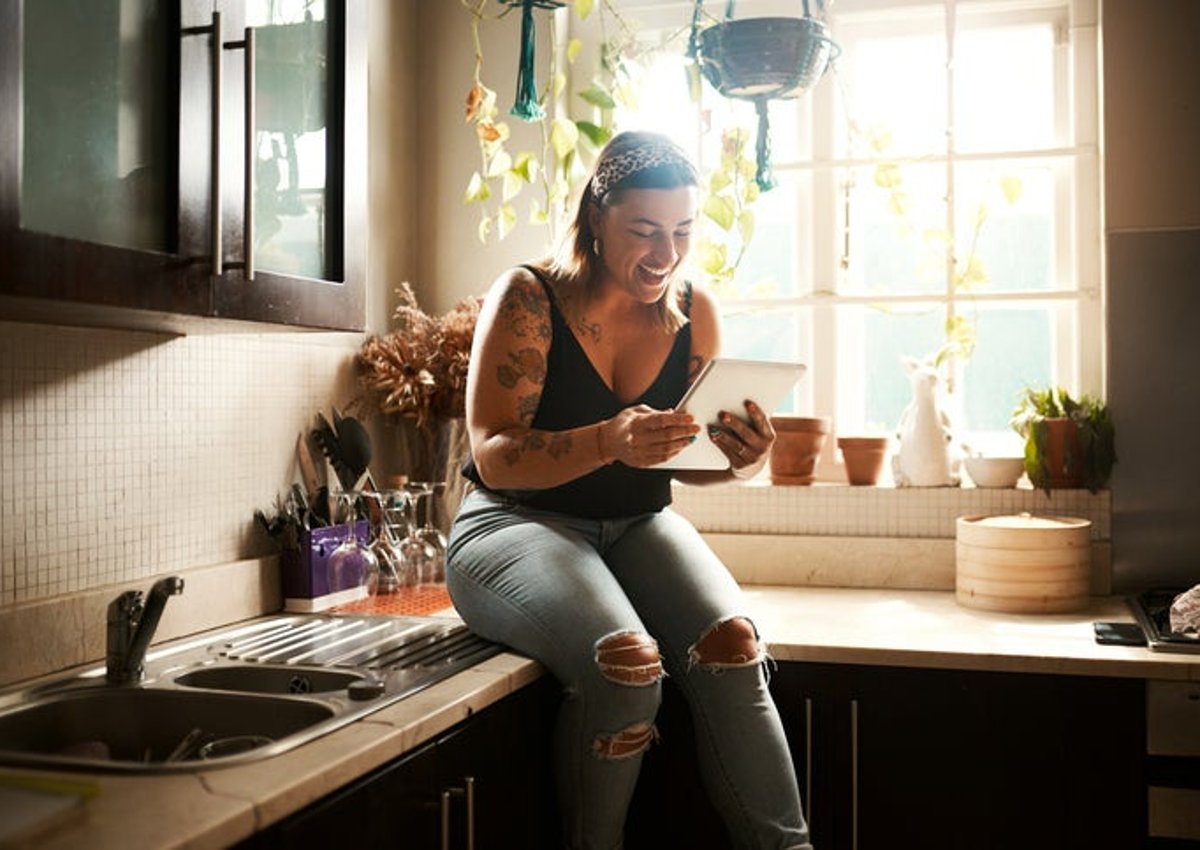 When the challenge of homeownership is saving for a down payment, these Reddit users had suggestions.
For many, the biggest obstacle to buying a home is not whether they'll be able to make the monthly payment. After all, some people pay more in rent than they would pay for a mortgage each month. The biggest obstacle is coming up with a large enough down payment to apply for a mortgage.
To get an idea of how everyday people are saving for a down payment, we visited Reddit, the online version of people meeting in a park and asking each other a ton of random questions.
The delightful thing about Reddit is the variety of answers. When a user going by the handle fuzzypinkgiraffe asked for advice from community members regarding the best ways to save for a down payment, Redditors did not disappoint. Here are some of their responses.
Look at special programs
A Reddit member calling herself PersoanlFinanceD must have had prior conversations with fuzzypinkgiraffe because she knew that fuzzy's partner is a physician.
Knowing that, here's what she wrote: "Other recommendations may vary but I only put down 5% and used a JD Mortgage (program for lawyers) program which emphasizes future cash flow and which did not require PMI. My house value increased significantly so I refinanced out of that program without having to have PMI ever added. I imagine that your partner is eligible for a similar program given his MD so definitely look into that as well!"
PersonalFinanceD was absolutely right. A physician loan is a mortgage designed to help new doctors just starting out. Because many new docs are unable to land a mortgage early in their careers due to an unusually high debt-to-income ratio (DTI), this program allows them to buy a house with no money down and no private mortgage insurance (PMI).
Special home buying programs are also available to:
Live below your means
Several Reddit community members shared their experiences living on less than they earned until they could save enough to get into a house. A Reddit user with the creative handle of Futless buttless wrote, "My partner and I lived with family and roommates until (we were) 30. Worked 2 jobs or a ton of hours. There is no way we could've saved without roommates and a few years of super reduced rent due to family. But living with your family/roommates for years is standard where we live."
Another member, called lynrn, added, "It wasn't glamorous but I basically kept living the same way I had lived when I was in college...so I had several roommates, a little kitchen cupboard that prevented me for having room to by very much, and I didn't travel much. I also picked up an extra shift every pay period to make some extra money. For some context I'm a nurse."
Invest
Some respondents were surprisingly bullish in their belief that fuzzypinkgiraffe and her partner should invest the funds they hoped to one day use as a down payment.
A user called tceeha offered this: "I don't know what you consider is conservative but I would at least try to put the money in an S&P 500 index fund. In my VHCOL (very high cost of living) area, strength in the stock market tends to translate to surges in real estate prices."
sun7bunny was part of the amen chorus regarding investing. They wrote (in part), "We are saving for a very large down payment in a VHCOL. Since our emergency fund is recently fully funded we've been able to put more into a brokerage account. Our allocation is 60% stocks and 40% bonds since we anticipate needing to access this money in 3 years. When we first started the account a couple years ago our allocation was 75% stocks and 25% bonds."
Let money grow in a high-yield savings account
Several community members suggested that the original poster and her partner sock money away in a high-yield savings account (HYSA).
N0timelikethepresent offered this insight: "We saved for our $130k down payment in a HYSA. Part of it was during the pandemic, so not spending money going out helped. We also had to downsize our wedding due to the pandemic and saved a considerable amount of money that got funneled into the down payment."
Like a "regular" savings account, you have access to your money in a HYSA. The difference is that the interest rate earned on a high-yield account is higher than the rate paid on a standard savings account. Today's low rates mean you won't earn a ton on a HYSA, but you will earn more than you would if you put the money in your regular savings account.
Where you stash the funds matters. For example, checking today, we found that the online bank Marcus by Goldman Sachs is currently paying an annual percentage yield (APY) of 0.50% on their HYSAs while a local credit union is paying 4% on the first $1,500, then a measly 0.025% on anything above that amount.
Deposits up to $250,000 are protected as long as the bank you choose is FDIC insured. To ensure your bank is an FDIC member, ask before opening an account or check the FDIC's BankFind tool.
In the midst of the discussion, a Reddit community member offered a nugget of wisdom. Ngr2054 wrote, "When you do buy, buy for what you can afford at the time -- you can always sell and move. You never know what will happen with health or careers."
Well said, Ngr2054. Well said.
We're firm believers in the Golden Rule, which is why editorial opinions are ours alone and have not been previously reviewed, approved, or endorsed by included advertisers. The Ascent does not cover all offers on the market. Editorial content from The Ascent is separate from The Motley Fool editorial content and is created by a different analyst team.
Ally is an advertising partner of The Ascent, a Motley Fool company.
Dana George
has no position in any of the stocks mentioned. The Motley Fool owns shares of and recommends Ethereum. The Motley Fool has a
disclosure policy
.