How Much House Do You Really Need? Here's How to Know
by Dana George | Updated July 19, 2021 - First published on April 2, 2021
Many or all of the products here are from our partners that pay us a commission. It's how we make money. But our editorial integrity ensures our experts' opinions aren't influenced by compensation. Terms may apply to offers listed on this page.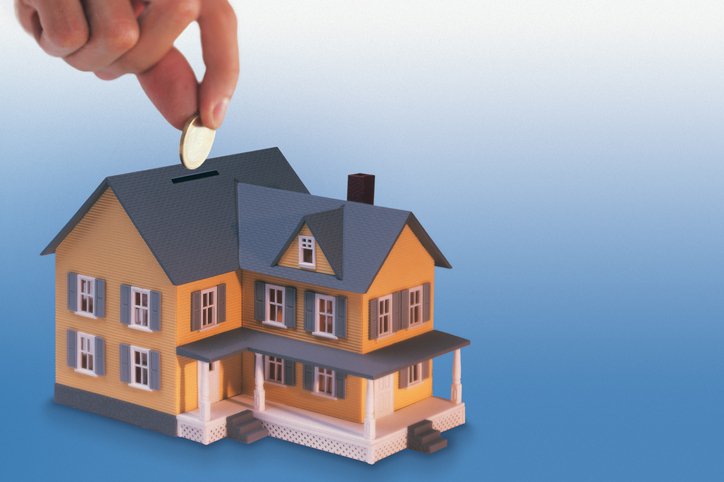 A big house may impress other people, but the "right" house is one that lets you be comfortable, physically and financially.
If you're thinking about moving, you may already have a wish list in mind, along with an idealized version of your next house. But what about the size? Have you decided how much space you want or need? Here, we examine how to figure out how much house you need and if it's worth buying more.
Shrinking home sizes
In 2015, the average size of a single-family home in the U.S. was just shy of 2,500 square feet. By 2019, that number had fallen by about 200 square feet. The economy was on solid ground, and the stock market was doing well, so it's difficult to draw a direct line between square feet and the economy. But it's possible Americans were simplifying their lives by downsizing.
How much house do you use?
At 3,000 square feet, our house seemed perfect when we first saw it. We could imagine family get-togethers and parties with friends. The idea of having enough room for people to move around appealed to us.
The reality is, our family tends to visit in shifts. And before the coronavirus pandemic altered our social life, we got in the habit of meeting friends at restaurants. In short, we've never needed all the space.
We only fantasized about how we would use the house. Unless we're sleeping, my husband and I are typically in the office, den, or kitchen. In real terms, that means that we have about 2,000 square feet more than we need.
What about you? How many rooms do you use every day? If you have kids at home or a parent living with you, your answer may be different from mine. Still, think of the rooms in your home that see the most activity.
If you plan to move soon, do yourself the favor of identifying how much space will let you live comfortably without wasting your financial resources. Knowing how much space you need not only makes it easier for a real estate agent to help you zero in on houses, but it can keep you on budget.
Figure out how much space you need
Say you have a family of four. The amount of space your family needs may be different than another family of the same size. The decision needs to be yours, based on how you want to live.
Be careful what you believe. Those offering home size recommendations are typically the people selling you a home. Ask yourself these questions to help you figure out how much house you need.
How many bedrooms do I need? While you can go larger or smaller, the average master bedroom in the U.S. measures around 225 square feet. The average additional bedroom is around 135 square feet.
How many baths do I need? The average master bath in the U.S. is around 160 square feet. You can figure about 40 square feet for a three-quarter bath and 20 square feet for a half-bath.
Do I want a single great room? If so, the average size is around 550 square feet.
How much space do I need in the kitchen? The average size in the U.S. is around 225 square feet. Another 40 square feet will give you a walk-in pantry.
Would I rather have an eat-in kitchen or a formal dining room? The average dining room size is about 220 square feet.
Are there any other spaces I want to add? The average laundry room is around 100 square feet (although you can save space by having one built into a hall closet), and the average foyer is around 100 square feet.
Run the numbers
Here's an example of how to estimate how much square footage you need based on your lifestyle:
| Room | Lifestyle Need | Necessary Square Footage |
| --- | --- | --- |
| Master bedroom | Don't spend much time there when not sleeping | 225 |
| Master bath | Want a dedicated, private bathroom | 160 |
| Bedroom | For one child | 135 |
| Bedroom | For another child | 135 |
| Full bath | For the kids | 160 |
| Half-bath | Off the great room for guests | 20 |
| Great room | Gathering spot for family | 550 |
| Large kitchen | Want a big table and space for entertaining | 400 |
| Laundry room | Want a dedicated space for a family of four's laundry needs | 100 |
| | | Total: 1,885 |
Now that you have a base number, but before you take out a mortgage, it's time to investigate. Find out how much homes are selling for per square foot in your ideal area. For example, if homes sell for an average of $150 per foot, a 1,885 square foot home will cost $282,750. If that's above or below your budget, add or subtract square footage.
You know you've found the right house when it offers enough space for you to move comfortably without stretching your budget.
The Ascent's Best Mortgage Lender of 2022
Mortgage rates are on the rise — and fast. But they're still relatively low by historical standards. So, if you want to take advantage of rates before they climb too high, you'll want to find a lender who can help you secure the best rate possible.
That is where Better Mortgage comes in.
You can get pre-approved in as little as 3 minutes, with no hard credit check, and lock your rate at any time. Another plus? They don't charge origination or lender fees (which can be as high as 2% of the loan amount for some lenders).
We're firm believers in the Golden Rule, which is why editorial opinions are ours alone and have not been previously reviewed, approved, or endorsed by included advertisers. The Ascent does not cover all offers on the market. Editorial content from The Ascent is separate from The Motley Fool editorial content and is created by a different analyst team.