Looking to Buy Your First Home? Here Are 5 Things to Know
Many or all of the products here are from our partners that pay us a commission. It's how we make money. But our editorial integrity ensures our experts' opinions aren't influenced by compensation. Terms may apply to offers listed on this page.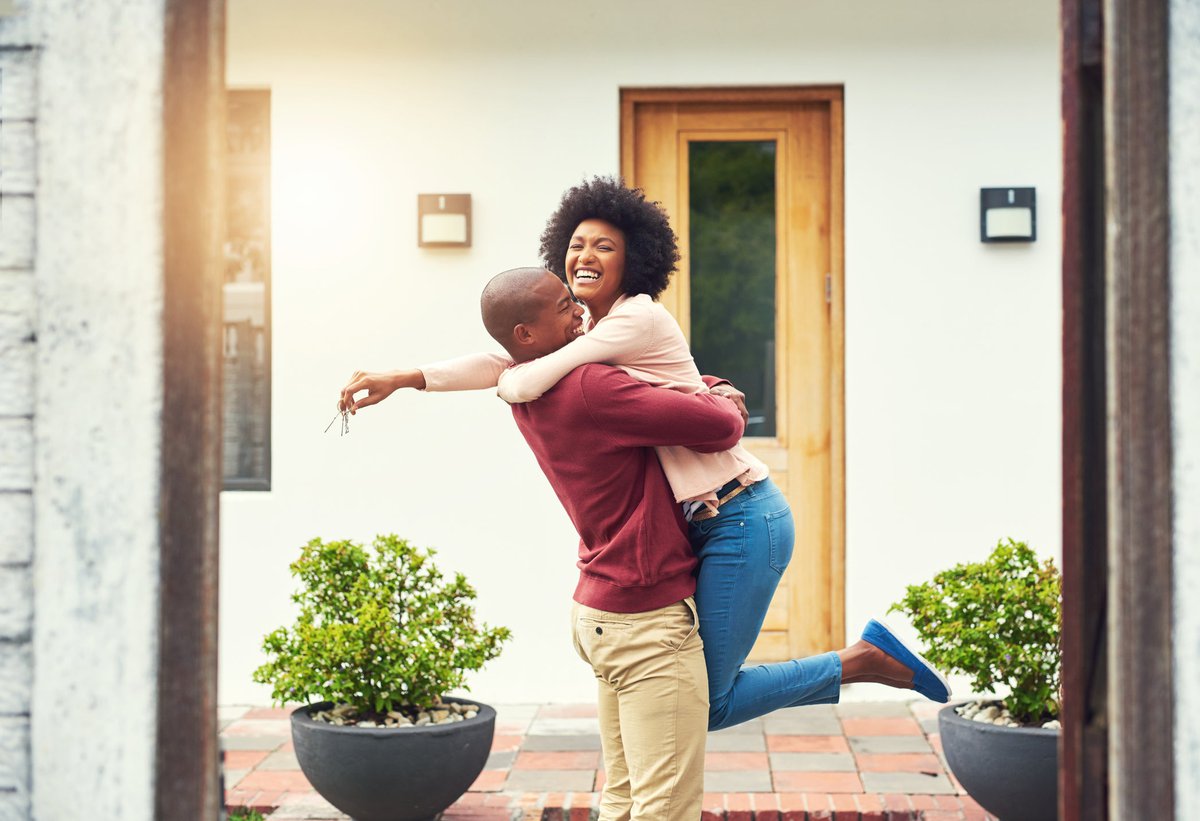 It's an exciting time to be looking for your first home. Before you start scrolling through listings, though, here are some things you should know.
Social Finance, Inc. (SoFi) is an online financial institution, offering everything from personal loans to credit cards and mortgages. To learn more about what first-time homebuyers should know before signing a mortgage, we turned to Brian Walsh, CFP®, Sr. Manager, Financial Planning at SoFi. He offered these five important tips.
1. Don't stretch yourself too thin
The housing market is red hot, with homes getting snatched up within hours and selling at a premium. It's easy to get caught up in the Wild West atmosphere of it all. Maybe you're tempted to pay more than you budgeted for a home that fits your needs. Perhaps you are tired of bidding on houses and have decided to buy at the tip-top of your price range. According to Walsh, it's not a good idea.
"Buying your first home is exciting, but don't let that excitement put you in a vulnerable position. Generally, you should not buy a house near the upper limit of what a lender will approve. Make sure that your new monthly payment will fit comfortably in your budget, and you can afford the down payment without tapping into your emergency fund," he said.
2. Keep the future in mind
Though it's part of the so-called American Dream, buying a home is not always the wisest financial move.
Walsh explains: "Thanks to low inventory, low rates, and changing preferences from the pandemic, home prices are extremely high right now. That is less of a concern if you plan to stay in your first home for a long period of time but can be extremely concerning if you only plan to stay in this home for three to five years."
He goes on to suggest, "Before automatically assuming that buying a home is better than renting, you should consider how long you plan to live there along with closing costs on both sides."
3. Don't forget about the "extras"
Anxious to get into a home while interest rates are historically low, it's easy to forget about all the "extras" you'll have to spring for. According to Walsh, homebuyers also need to "prepare for closing costs, moving expenses, and other incidentals that come along with owning a home."
Closing costs typically run 3% to 5% of the purchase price, and it's normal for people to spend another 1% to 2% of the purchase price on miscellaneous items. Before buying a house, get a good idea of how much moving costs are going to be. That way, you'll know to save for them as you put money away for the other expenses of home ownership you will encounter.
4. Remember your other goals
Walsh recommends a balanced approach to finances, meaning never putting all your eggs in one basket. Purchasing a home should not prevent you from seeing to other financial needs.
"Many members are tempted by a 15-year mortgage because they come with a lower interest rate, and the idea of being mortgage free in 15 years is very appealing. The problem with that is interest rates in general are extremely low and most people are not investing enough for the future. Rather than a 15-year mortgage, consider a 30-year mortgage that allows you to invest for the future since the long-term historical returns of the stock market are much higher than current interest rates," Walsh offered.
5. Don't get caught up in FOMO
If you've ever been to an auction, you know how easy it is to get caught up in the excitement. Auctions are emotionally fed by the knowledge that someone else could go home with something you've had your eye on.
The current home market is a lot like an auction, with multiple parties "bidding" on the same house. Emotion is never a great reason to take on a mortgage.
Walsh speaks to the fear of missing out (FOMO) and the ramifications of getting in over your head: "Increased competition for homes has led to some questionable decisions from buyers. I've seen prospective buyers waive inspections, put down more cash than they can afford, and spend well over their budget on a home. It is human nature to fall in love with a house, but do not let that cloud your judgement. Forgoing an inspection might seem like a small deal, but it is extremely dangerous and could be extremely costly down the road."
As exciting as buying your first home will be, it's even better when you are financially prepared to take the leap. As Brian Walsh advises SoFi customers, buying a home is most satisfying when you don't stretch yourself too thin.
We're firm believers in the Golden Rule, which is why editorial opinions are ours alone and have not been previously reviewed, approved, or endorsed by included advertisers. The Ascent does not cover all offers on the market. Editorial content from The Ascent is separate from The Motley Fool editorial content and is created by a different analyst team.
Suzanne Frey, an executive at Alphabet, is a member of The Motley Fool's board of directors.
Dana George
has no position in any of the stocks mentioned. The Motley Fool owns shares of and recommends Alphabet (A shares) and Alphabet (C shares). The Motley Fool has a
disclosure policy
.